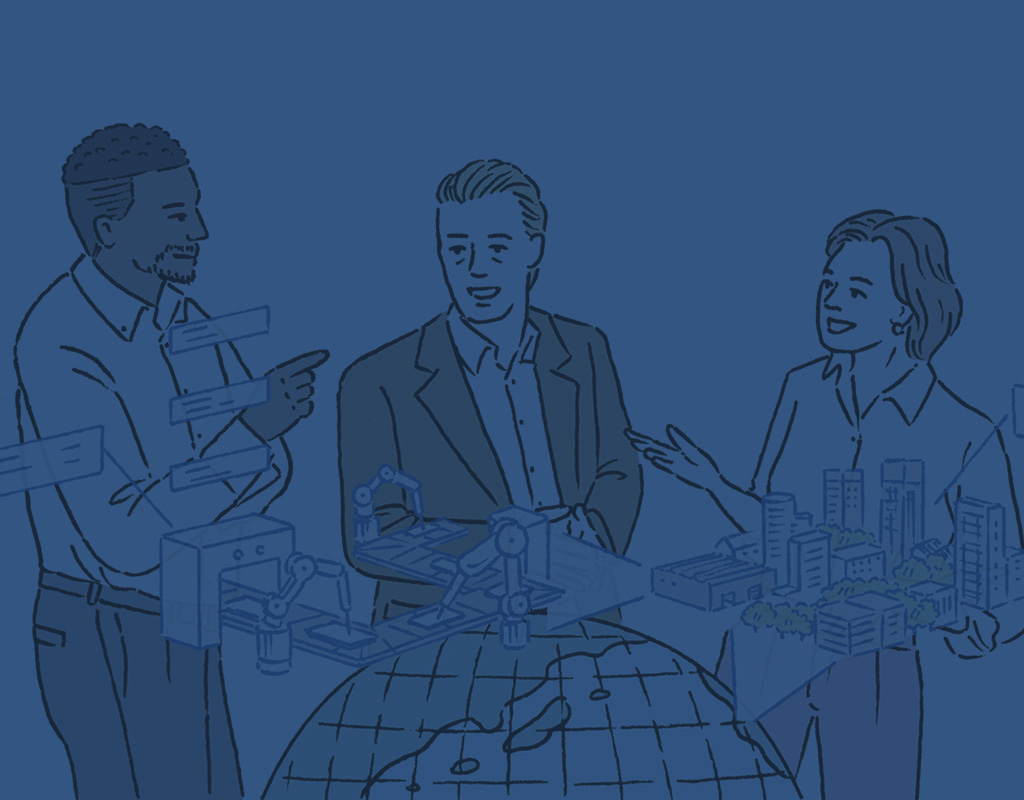 Business
Creating sustainable societies by shaping new industries and workstyles
Changes to social and business environments, such as more complex and serious social issues and unpredictable situations, mean the digitalization of all aspects of society, as well as flexible workstyles, are more important than ever. NEC will develop innovative administrative tools, financial services and office environments to connect people and companies and shape industries and workstyles.
STORY1
What if you could move into your dream neighborhood right now?
After falling in love with a seaside town while visiting it on a business trip, Mary has decided to make it her new home.
While taking her lunchbreak, she finishes up all the admin for her upcoming move on her phone. AI will automatically send the right information to the local government office, the utility companies, etc., and all Mary has to do is check the details and press "Confirm."
Just like that, she's done, and with time still left on her lunch, she decides to treat herself to some ice cream.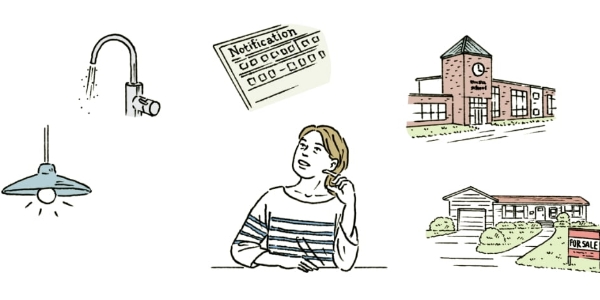 STORY2
What if you could launch a business almost instantly?
Isabella is exchanging ideas in the communication area of her shared office when she realizes there is an unmet need for homemaker services.
She immediately logs into an AI matching system to look for an app developer and a supplier of the necessary professional-grade tools.
Before long, Isabella has assembled a group of potential local partners and is able to immediately verify their identities online. Having finalized her team, her concept for a new service is ready for launch.
Hearing clients rave about the team's thorough and reliable work, Isabella is already starting to form a new business idea in her head.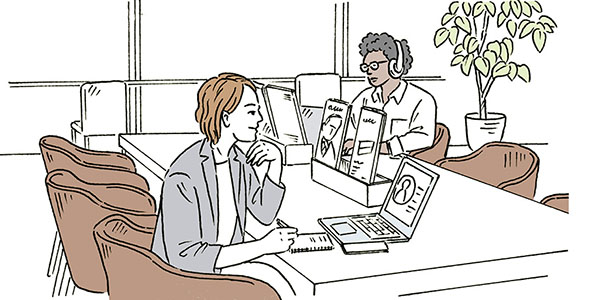 STORY3
What if offices sparked new ideas every day?
Fernando goes into his company's shared office looking for ideas for his new business plan. Without breaking stride, he walks through the face-recognition security gate, which also checks his vital signs.
"Floor 5 is designed for open discussion and brainstorming. How about workspace A3?" the guidance system recommends, taking into account how busy each floor is and where Fernando's colleagues are working.
Once there, Fernando shares his plans with a coworker in the neighboring workspace, and she puts him in touch with someone at the India-Japan shared office. Up comes a life-sized projection, and it's almost as if they are meeting in person. The person's profile and areas of expertise are displayed beside him, helping make the meeting as smooth as possible, and Fernando comes away with some key insights for making his plan a reality.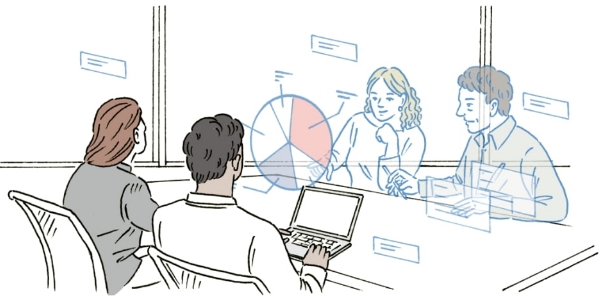 The five visions of society : Business
Creating sustainable societies by shaping new industries and workstyles
Realization of a resilient environment that allows for creative self-realization through diverse work styles and
work objectives
・ Social stability through data democratization
・ Government services to meet consumer needs
・ Closing the gap in employment opportunities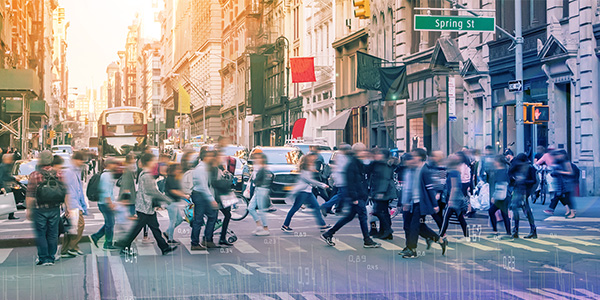 Other examples of future society
NEC 2030VISION
The five visions of society