NEC Showcases the Future of Smart Buildings for a Post-COVID-19 World


Introduction – A New Normal as the World Goes Back to Work
As a result of the COVID-19 pandemic, much of the world has started to work from home amid country lockdowns and the stigma with doing so has completely disappeared. According to data from Stanford University, a staggering 42% of the US workforce are now working from home full time. However, 26% of the labor force is still working on-premises, as many essential workers such as healthcare professionals, engineers, government officials, and maintenance staff need to be at a physical location to perform their services.

New technology solutions are needed in buildings to facilitate worker safety, employee comfort and organizational efficiency as the world confronts a "New Normal". Digital Transformation has already seen many professionals transition to working from home, and the next wave of IT innovation will extend to physical working spaces. Technologies such as biometrics and AI will soon be applied to places of business in new and innovative ways which will both protect workers and boost productivity.
Transforming NEC's Tokyo Headquarters into a Smart Building
NEC has created a new suite of Digital Transformation solutions which can turn a normal facility into a smart facility by leveraging many of its key IT solutions using its new I:Delight concept. In July 2020, the company will begin to deploy many of these new solutions in its Tokyo headquarters. This will transform the 180m tall NEC Supertower skyscraper into a futuristic workplace, allowing its employees and guests to enjoy a safe, secure and seamless working environment.

Some of the key services of the smart building initiative include the following:
Smart Buildings Ensure the Safety of Personnel and Visitors
NEC Supertower will install a touchless entry and exit system in the lobby which will identify, cross-check, and authenticate multiple visitors simultaneously. The system is even able to identify users who are wearing facemasks. By installing this new system, there is no longer a need for security guards to be physically present, thus reducing labor costs and physical contact. With face recognition technology, employees no longer need physical employee IDs, which adds a new layer of efficiency and security. The system also can perform temperature checks for visitors which can alert facility managers of a visitor with an abnormal temperature, possibly preventing the spread of illnesses.

NEC's smart building solutions are also designed to considerably reduce physical contact with objects in an office environment, which can also greatly reduce potential exposure to germs and viruses. For example, face recognition is being added to vending machines and copy machines in the building to reduce physical contact with shared surfaces. NEC has also developed a touchless business card service to further reduce human contact. Employees will also be able to "grab and go" when making purchases at the company store, and payments can be directly billed to an employee's credit card or deducted from wages, even when wearing a mask.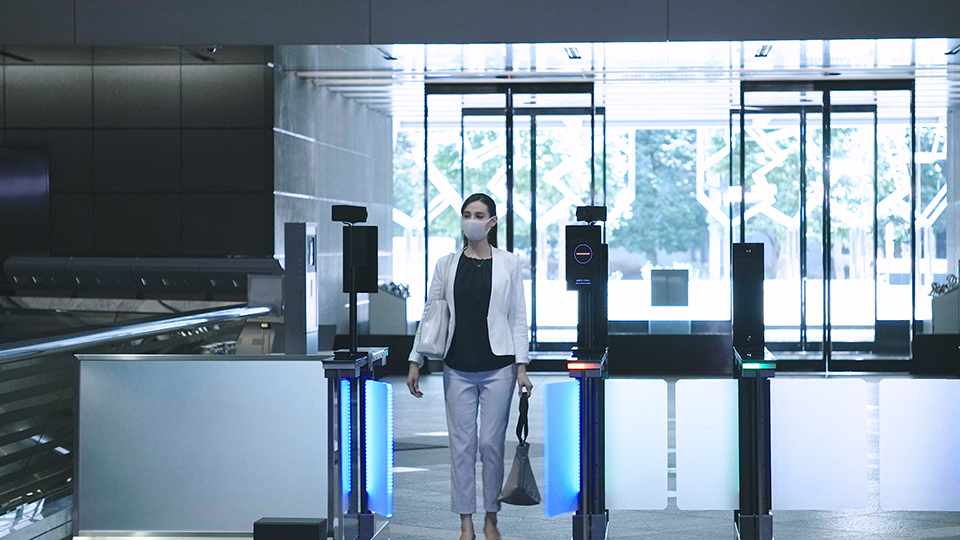 Security and privacy are serious considerations when implementing smart building solutions, and as such NEC has created a geometric avatar to address these concerns. NEC has assigned each employee a unique avatar which can be displayed when using a touchless service, serving as an ID token, which prevents the possible leak of personal information.

Smart Buildings Can Also Maintain Employee Motivation and Reduce Anxiety
Smart buildings can also increase employee motivation and reduce anxiety, which is very important during a period where many employees are likely to be nervous about working in a shared space. NEC's smart building initiative will introduce many services to address this issue. For example, NEC's employees will now be able to access a real-time map of the premises which will show congestion levels across the building, powered by smart camera technology. This means that an employee can chose when to visit certain areas such as cafeterias and elevators, which may be crowded at certain times. Analysis technology will also be able to recognize if visitors are wearing face masks as required and hence can assure all employees that proper preventative infection measures are being followed.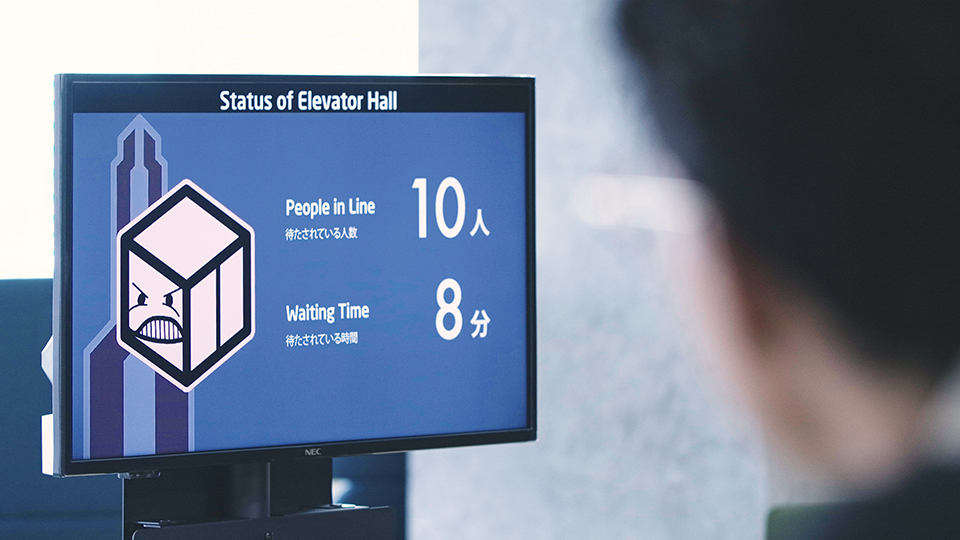 Smart Buildings Can Significantly Increase Organizational Efficiency
Smart buildings also offer the possibility to greatly increase organizational efficiency and reduce the need for physical presence, which has become a high priority during the COVID-19 pandemic. NEC's smart building initiative will now allow employees to access shared PCs using face recognition technology, eliminating the need to input a password. Upon login, the employee's profile will be matched to their personalized work environment from the cloud, allowing them to experience the exact same environment as their own PC. Lockers equipped with face recognition technology are also being installed for NEC employees.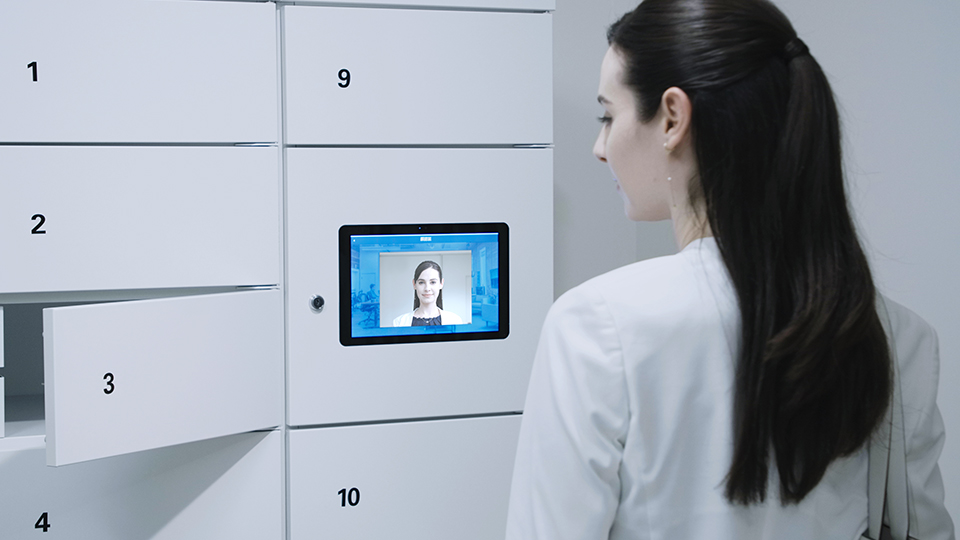 NEC's smart building initiative will also extend to customers, as the company is installing a guest welcome system which will enable personalized greetings. NEC staff will now be automatically notified when a new guest arrives for a meeting, eliminating the need to directly call an NEC staff member upon arrival.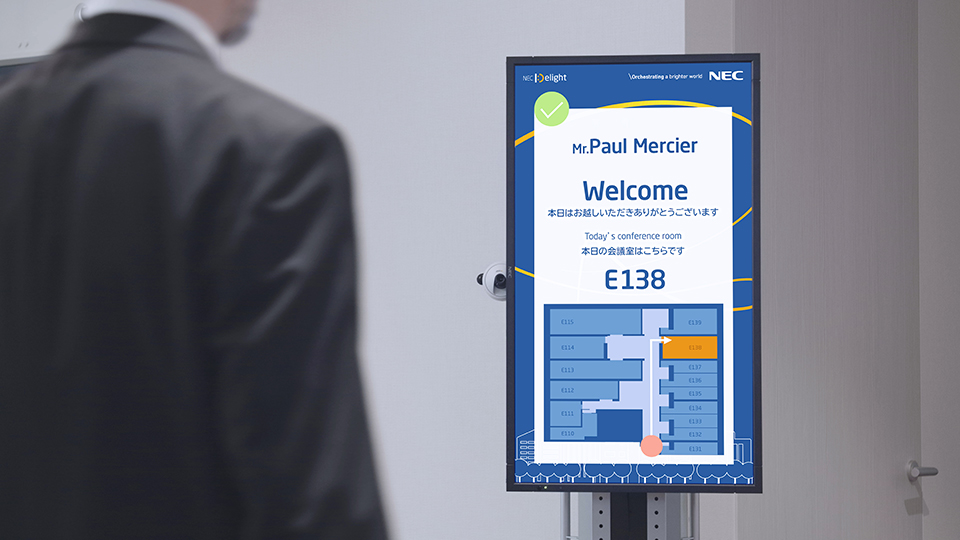 What Does the Future Hold for Smart Buildings?
As much of the world is taking measures to gradually re-open the economy, organizations are facing a "New Normal," not only when it comes to teleworking, but also working in a physical space. Many essential workers will still be required to perform duties on-site, and new technologies are needed to facilitate this transition. NEC is showcasing how its biometric and AI-based solutions can help buildings digitally transform, which in turn offers higher levels of safety, employee satisfaction, security and efficiency. Many industries, such as office buildings, stadiums, airports, hospitals, and hotels are expected to embrace similar solutions in the near future.