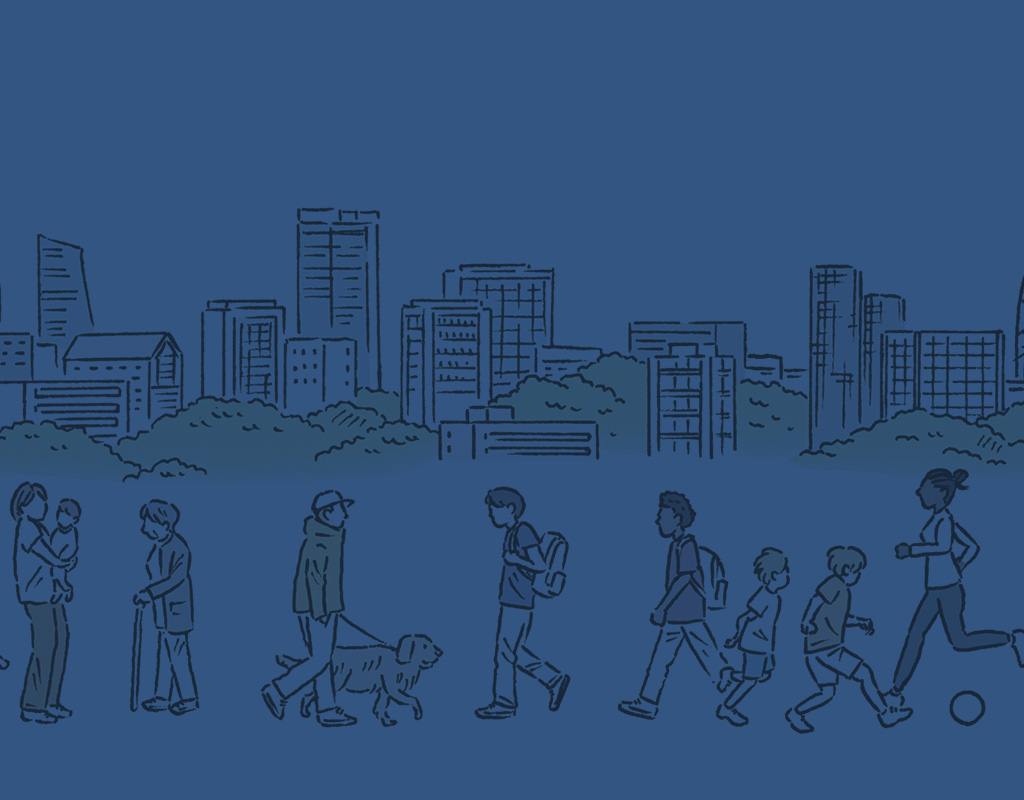 City
Nurturing prosperous cities with inclusive and harmonious societies
Societies are undergoing major changes, such as diversifying lifestyles and values. Working with citizens, industry, government and academia, NEC will promote inclusive, harmonious, and sustainable cities and mobility, to nurture attractive and livable communities for all.
An example of future society : City
STORY1
What if life in the city could be stress-free?
Mary's sister and 3-year-old niece have come to visit her in her new home.
"This place is great," her sister says. "Robots find and pick up trash on the street, and the local app has recommended a walking course that's great for parents with young children. On the way back, I think I'll use one of the local bike-sharing bikes."
It seems the town's cleanliness, convenience, and easygoing atmosphere have really won Mary's sister and niece over.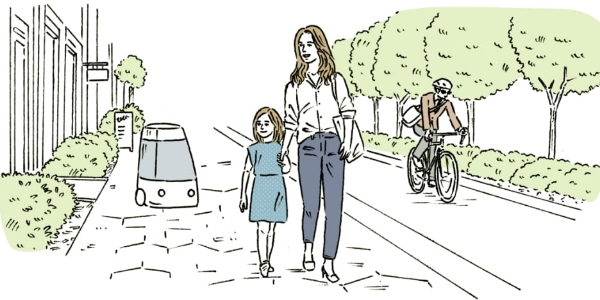 STORY2
What if you could go wherever, whenever, without driving?
Rahul finishes work and heads out for dinner with his wife, Aditi. Without being prompted, his travel app sends him a notification with the best route for getting to the restaurant in time for their dinner reservation.
Following the instructions, Rahul first takes the automated community bus to the nearest station. The bus follows an optimized route based on real-time traffic data, such as traffic light and congestion information, saving valuable time. As the bus approaches the station, Rahul gets another notification, recommending that he take the light rail instead of the train as originally planned, based on the latest update about train times and predicted crowding.
As a result, Rahul arrives right on time for a lovely dinner date with Aditi.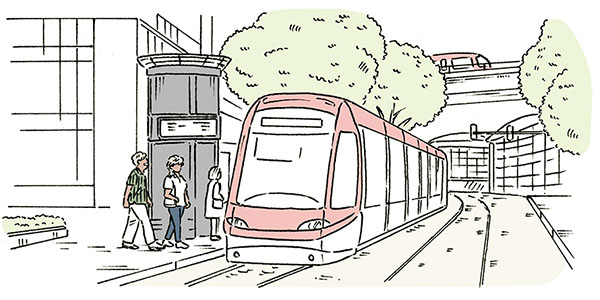 The five visions of society : City
Nurturing prosperous cities with inclusive and harmonious societies
Achieving efficient operation of cities that support consumers and services optimized for individuals
・ Democratizing the use of data in cities
・ Cities without traffic congestion or accidents through dynamic mobility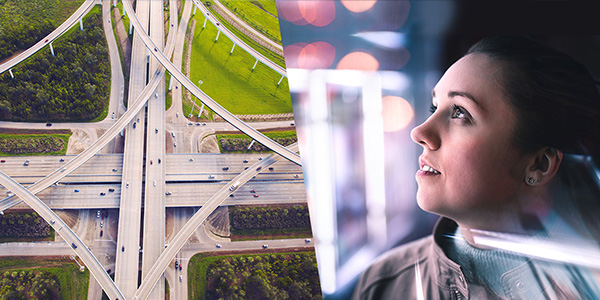 Other examples of future society
NEC 2030VISION
The five visions of society