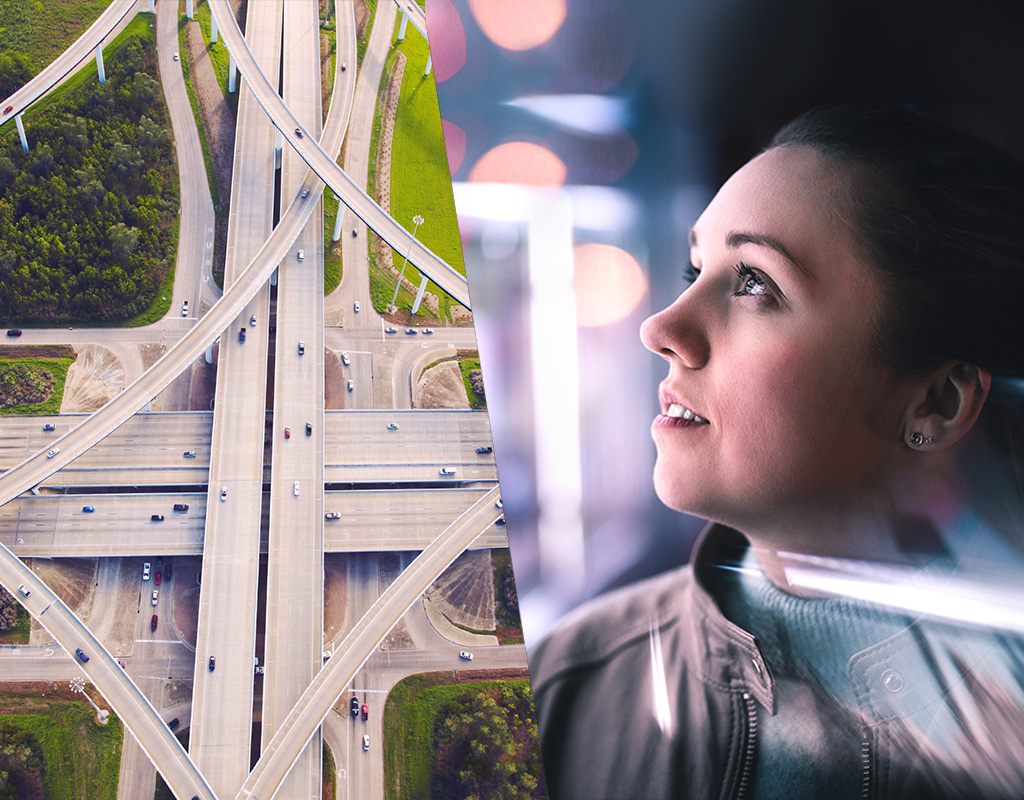 Nurturing prosperous cities with inclusive and harmonious societies
Achieving efficient operation of cities that support consumers and services optimized for individuals
Sustainable city management and safe, secure and efficient city operations, coupled with optimal mobility services and finely tuned city
services that fulfill a wide variety of needs and bring people together.
Cities will play an increasingly important role as the infrastructure that supports society, and as the base for services that support and sustain
the daily lives of all people.
So how should cities evolve in response to people's diverse needs?
Realizing sustainable cities that bring people together in inclusive and harmonious societies
By 2030, the urban environment will be undergoing significant changes, with some cities becoming overcrowded and others experiencing depopulation. Taking into account their individual characteristics, each city will advance efforts to boost disaster resilience and create attractive cityscapes, while simultaneously reducing environmental impact, through, for example, decarbonization efforts. Financially efficient city management will thus become ever more important.
People living in the cities of 2030 will enjoy diverse lifestyles and will want to be able to select and utilize services according to their own personal preferences. More people will choose to base themselves in cities that match their own particular set of values. Cities will need to be able to provide mobility services that offer universal access and comfort and are safe in times of normalcy and emergency, as well as public services that are tailored to individual needs.
People living in efficient cities will be able to move around comfortably with mobility services they desire and be free to choose what suits them best from a range of integrated urban services such as sports, entertainment and community activities. Cities that are managed based on visualized data and simulations collected from the cyber world will be able to make progressive improvements to urban challenges utilizing insights and technology gained from industry-government-academia-civil society co-creation. NEC's aim is to realize just such inclusive, harmonious, convenient and sustainable cities that are full of life and endlessly evolving.
Looking to the Future
Expanding the possibilities of data utilization, NEC is contributing to sustainable city management, efficiency in mobility and other city operations, and city services optimized for individuals
---
Trusted "City as a Service"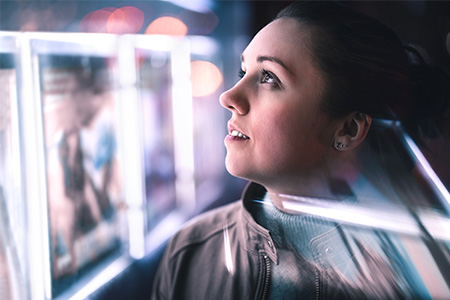 For people to be able to freely choose and utilize the best services for them, cities must safely and seamlessly link and integrate various public services. NEC is working with stakeholders in industry, government, academia and civil society to build a digital trust infrastructure to manage personal authentication and data distribution. By doing so, we are helping to not only optimize cities as a whole, but also to provide safe, secure and trusted services for individual people and enrich their daily lives.
Impact
Democratization of data utilization, Enhanced convenience and safety
Control of mobility services
If mobility services could be controlled on a city-wide basis, this would not only boost the convenience of those services, but also help to reduce the burden on the environment by enhancing the efficiency of logistics and transportation. NEC provides various types of mobility management platforms, working with national and local governments and transport operators to comprehensively control transport on land, sea and air. In so doing, we will contribute to reducing traffic accidents and traffic congestion and realizing safer and more comfortable mobility.
Impact
Fewer traffic accidents, Less traffic congestion, Reduced environmental burden
Data-driven city operation
Digital twins that can visualize and analyze real-world data in the cyber world and perform simulations is a technology that holds great promise. Through city operating systems (OS), NEC is collecting various kinds of data and providing data-driven city operation infrastructure that will be capable of supporting the utilization of digital twins. In this way, we will contribute to speedy, evidence-based policy formulation and implementation, as well as the smart management and operation of cities.
Impact
Efficient city operation, Enhanced QoL
An example of future society
Nurturing prosperous cities with inclusive and harmonious societies
NEC will promote inclusive, harmonious, and sustainable cities and mobility, to nurture attractive and livable communities for all.
Societies are undergoing major changes, such as diversifying lifestyles and values. Working with citizens, industry, government and academia.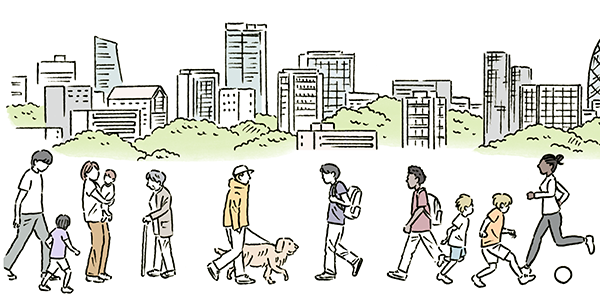 NEC 2030VISION
The five visions of society