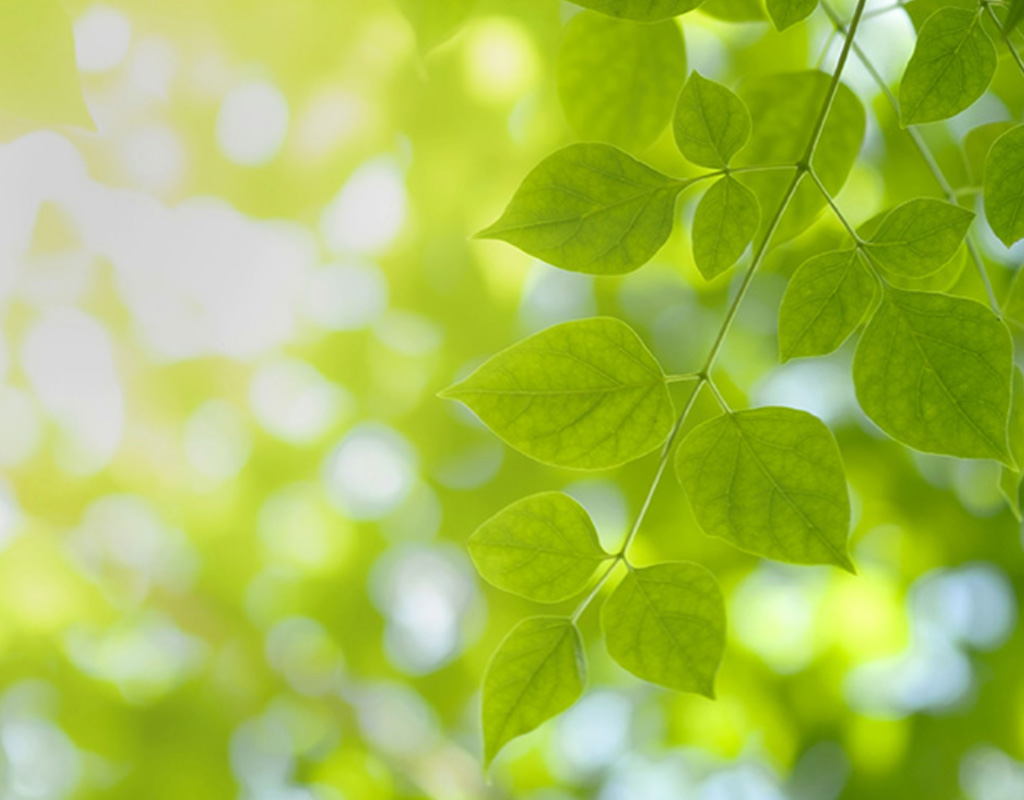 Living harmoniously with
the earth

to secure

the future

Realizing a sustainable global environment
by taking a holistic approach to tackle society's issues and
challenges that promotes greater transparency and
real behavioral change
By 2030, the global population will have reached 8.5 billion, and with various planetary boundaries having been exceeded, humanity will face
an ever-lengthening list of social challenges caused by global warming, natural disasters, and depletion of biodiversity and resources.
The realization of a sustainable global environment is therefore a mission for the whole of humankind.
So, how can society and people future-proof our precious planet?
Reduce environmental burden and more effectively utilize limited resources for a future where people live harmoniously with the earth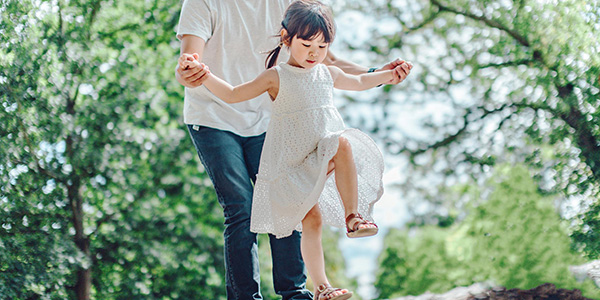 The year 2030 will be part of a transitional period in the transformation to a sustainable society, and the global environment, which sustains all human life and endeavors, will remain in a critical condition. Abnormal weather events and natural disasters will have become a part of life, which, coupled with a loss of biodiversity, will have a serious impact on human life, posing a challenge for society.
Continued population growth will also have exacerbated food supply, resource and water shortage issues.
Seeking to live in harmony with a sustainable earth, people will have started to change their behavior, paying more attention to the environment, and switching from owning goods to using goods as part of a sharing economy. Across society, stakeholders from industry, government, academia and civil society will need to work together, for example in implementing energy reforms for a decarbonized society or realizing a shift to a circular economy involving the efficient use of resources.
In supply chains and communities, visualized environmental information will be shared beyond individual companies and local government organizations. Meanwhile, co-creation among industry, government, academia and civil society will power the shift to green business models and the development of new environmental technologies. Answering the call to make behavioral changes at both the individual and societal level, people will use energy and limited resources efficiently and cyclically. Environmental contributions will be recognized and valued, creating a positive cycle between the economy and the environment, and ensuring the future of our planet. That is the kind of sustainable society we aim to realize.
Looking to the Future
NEC is visualizing environmental impact to realize efficient utilization of energy and resources
By creating the necessary social mechanisms, we are contributing to the realization of a sustainable global environment
---
Visualizing environmental impact to encourage behavioral change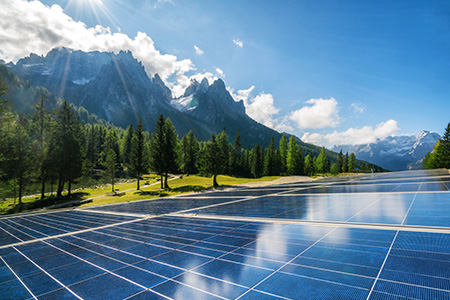 To tackle environmental issues, it is important to first understand and analyze the current state of the global environment. Only if we can identify causes and issues can we then take effective response measures. NEC is using satellite and IoT sensing technologies to measure global-scale climate change and CO2 distributions. By visualizing and sharing information on the global environment, corporate production activities and consumer behavior, we are making people realize the need for behavioral change, which in turn helps reduce the burden on the global environment across society as a whole.
Impact
Increasing behavioral choices to reduce environmental impact
Establishing the structure for a circular economy
To use limited resources more efficiently and effectively, it is imperative to maximize the use of existing products, components and materials, and have systems in place to reuse and recycle resources. NEC aims to link product and component traceability with multiple AI technologies to enhance supply-demand coordination and optimize resource circulation. Working together with companies and governments, we are striving to create the infrastructure for realizing the transformation to a circular economy across the entire supply chain.
Impact
Reducing food loss, Improving resource recycling rates, Boosting product reuse rates
Energy management contributing to a decarbonized society
The realization of a decarbonized society requires the effective utilization of multiple resources, including the combination of renewable energies with existing power generation systems. NEC is contributing to the transition to renewable energies by building virtual power plants that optimize supply-demand balance through a combination of multiple distributed power sources. We will also work to improve lives in unelectrified areas by building solar power generation systems.
Impact
Spread of renewable energies, Decrease in unelectrified areas
An example of future society
Living harmoniously with the earth to secure the future
The world is at a turning point, facing global challenges such as growing demand for energy, food, water and other resources, the exacerbation of natural disasters by climate change, and ever more serious environmental issues.
NEC will strive to preserve our precious planet, now and into the future, by visualizing the changes to the Earth and promoting the efficient and circular use of limited resources.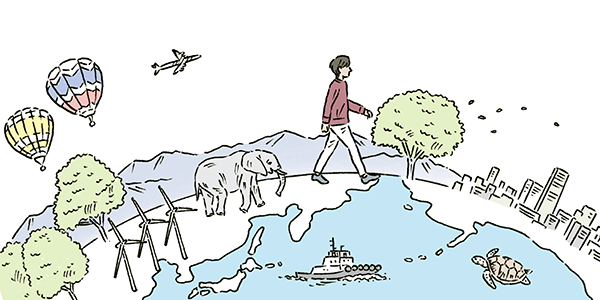 NEC 2030VISION
The five visions of society