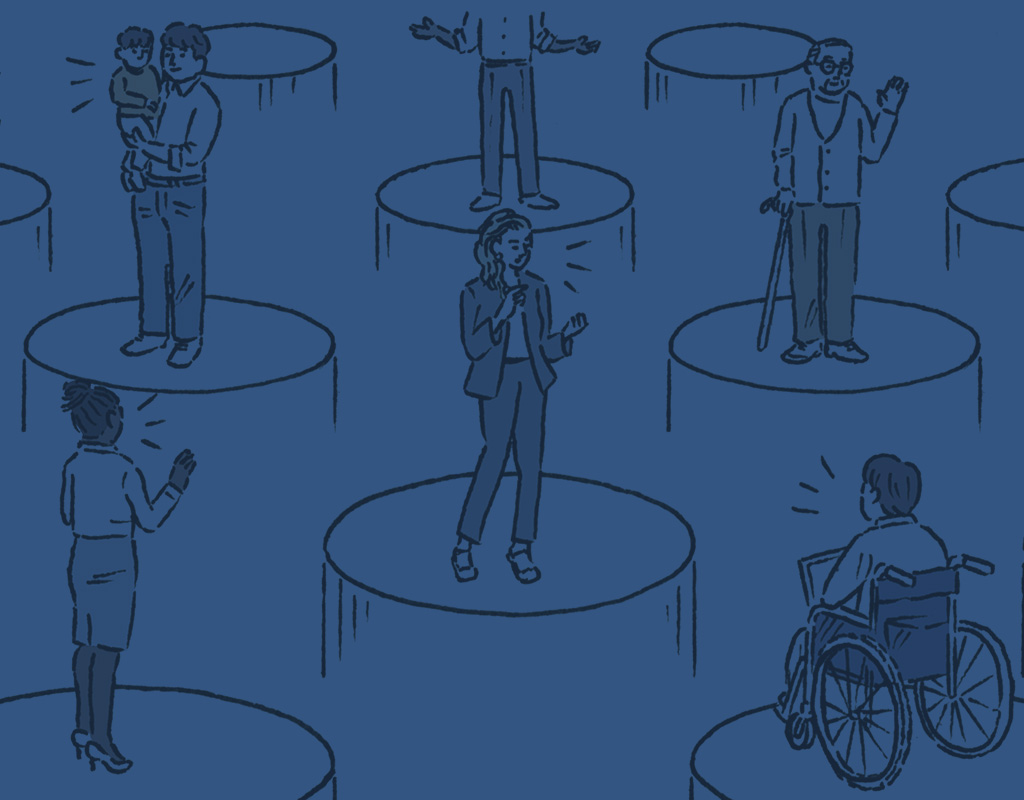 Communication
Sharing hopes that transcend time, space, and generational boundaries
Rapid globalization and ever more diverse societies have made mutual understanding essential. Meanwhile, communication methods continue to expand and evolve, including the introduction of virtual spaces, communication robots and the digitalization of the five senses. NEC is providing secure and intuitive communications infrastructure to connect people and things and share ideas across time, space, language and generations.
An example of future society : Communication
STORY1
What if you could make wine with a team spread all over the world?
Miku is at home, checking on her entirely remotely managed vineyard in France. The many autonomous robots spread across it are quickly but carefully harvesting the grapes.
"The harvesting is going great!" Miku tells life-size virtual representations of her team of specialists in Chile, Australia and other wine-making regions. "What are we going to do for this year's blend?"
They take turns tasting samples, commenting on the flavors and aromas, and tossing ideas back and forth.
"You can't go wrong with something bold and full-bodied," someone offers.
The team also gets AI input based on analysis of the market and consumer needs. Finally, they settle on their plan.
"We're going to come up with an all-new, fifth wine color!"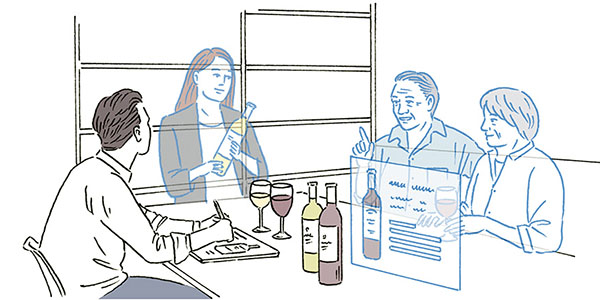 STORY2
What if you could turn your living room into a stadium?
The Smiths are watching their favorite team playing in the semifinals. AR and VR transport them pitchside and offer new experiences that wouldn't be possible if they were there in person. The Smiths can watch the action from anywhere in the stadium with unobstructed views in every direction – they can even stand on the pitch if they want to!
"There's 10 seconds to go…and the pass is intercepted! 10, 9, 8…and the final shot is good!!"
The Smiths' team has come from behind to win the game! Fans around the world high-five each other. After the match, the Smiths watch exclusive highlights customized just for them.
"If they keep playing like this, I think they can win it all," Mrs. Smith tells Mr. Smith. "We have to see the final in person!"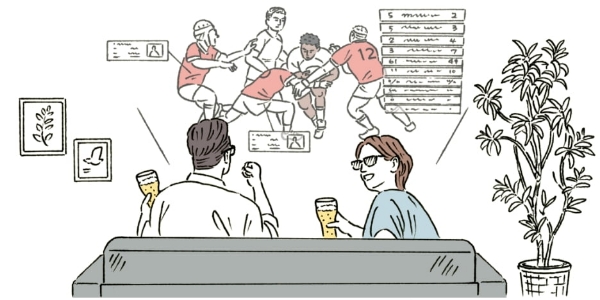 The five visions of society : Communication
Sharing hopes that transcend time, space, and generational boundaries
Fostering shared wisdom and empathy through
rich communication that transcends time, space,
language and generational barriers
・ Free and equal communication services
・ Safe and secure cyberspace
・ Communication across linguistic frontiers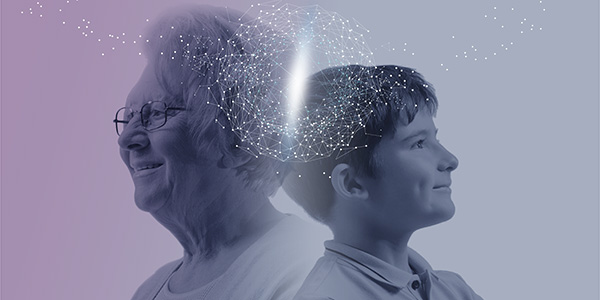 Other examples of future society
NEC 2030VISION
The five visions of society