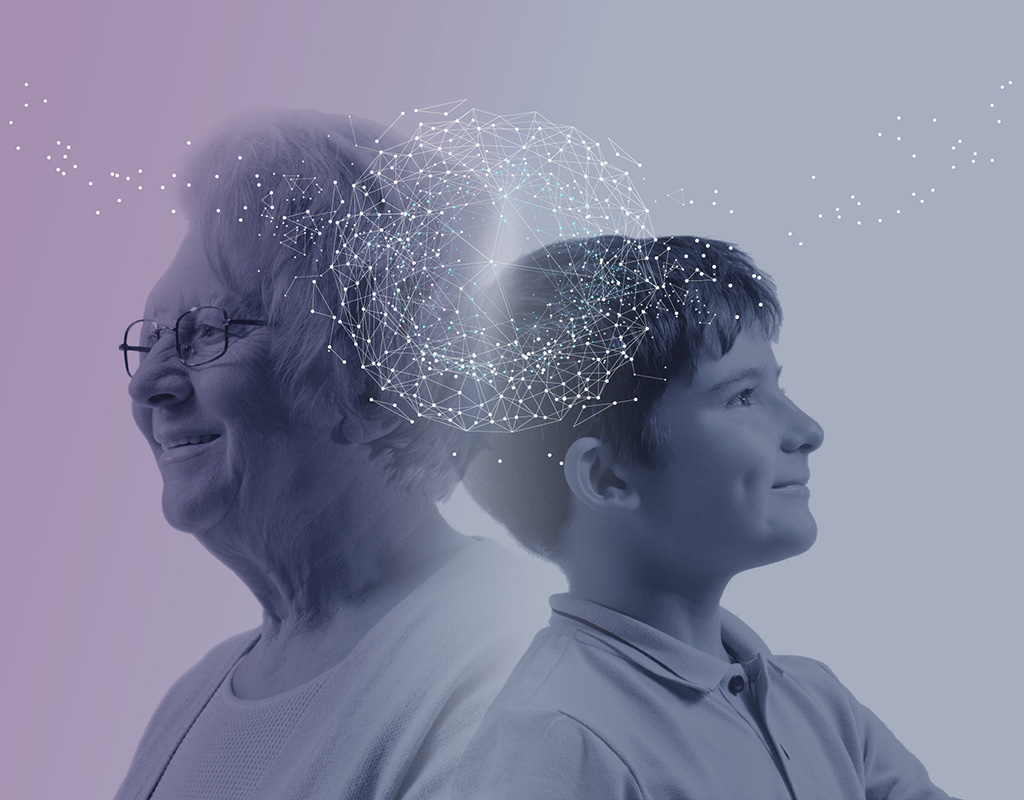 Sharing hopes that transcend time, space, and generational boundaries
Fostering shared wisdom and empathy through
rich communication that transcends time, space,
language and generational barriers
People around the world will be able to connect with one another with ease, transcending space, language and generational boundaries. The
real and virtual worlds will be seamlessly integrated. These interactions will achieve new value creation and inspire ideas to solve society's
challenges.
How will communication in 2030 change society and people, when humans and machines will have become part of multiply and deeply
connected networks, sharing both contexts and experiences?
Looking to a society where people around the world share hopes and insights that transcend time, space, language and generational boundaries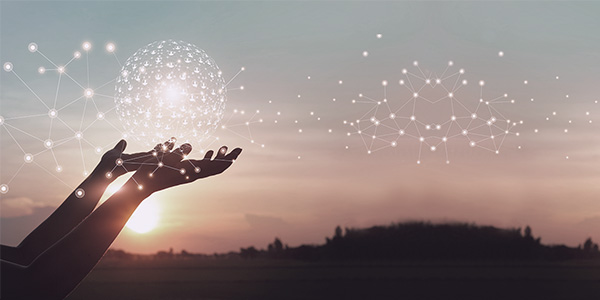 In 2030, advances in virtual and augmented reality (VR/AR) will have brought about highly sophisticated, high-definition content. What is more, communication will not just be between people—networked and AI-equipped objects, as well as interactions between avatars performing activities on people's behalf, will be a normal part of everyday life, and communication volume will have increased dramatically.
As people spend more time in virtual spaces, even in the online world, they will seek communication that fosters deeper connections and creates new value. However, while globalization and diversity will make great strides forward, people may face more situations where society feels divided, which will in turn amplify the need for mutual understanding with others from different cultural backgrounds.
Global-scale collaborations that transcend various boundaries, such as language, culture, religion and values, will offer ways forward to solve social challenges and create new value. Even though people may not be in the same space and time zone physically, they will be able to transmit their contexts to one another, including their sensations, situation and background, and share in others' experiences and thoughts. This will promote a deeper level of mutual understanding for one another's ideas and emotions, across cultures and generations, creating a sense of togetherness. This evolution of communication and the overwhelming volume of information being exchanged will be constantly supported by an environmentally friendly, safe and reliable information infrastructure.
NEC aims to realize a society where people around the world find common causes that transcend language and diverse divisions, and who actively engage in various discussions and forums, looking to create new value and solve social challenges.
Looking to the Future
By realizing communication that ensures both comfort and safety, NEC is supporting co-creation through mutual understanding and collaboration among people around the world
---
Achieving Beyond 5G infrastructure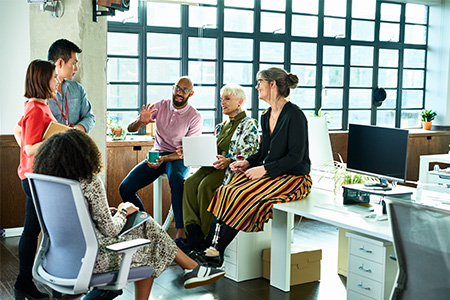 In a Beyond 5G world, besides ultra-high speed/capacity, ultra-low latency, and massive connectivity, ultra-safety/reliability and ultra-low power consumption will also be of vital importance. In order to make these a reality, NEC is working to enhance safety and security through quantum cryptography and to achieve ultra-low power consumption through optoelectronic fusion technology, including collaborative efforts with telecommunications carriers. We aim to achieve a society where anyone in the world can access the internet securely and for free.
Impact
Democratization of communications, Reduction in CO2 emissions
Communication infrastructure integrated with AI, avatars and VR
Acting on people's behalf and being deeply involved in various aspects of their lives, avatars must be capable of accurately ascertaining people's feelings and intentions. Based on our track record of developing many of the world's most advanced AI technologies and ICT, NEC provides integrated communication infrastructure that will be able to use cutting-edge AI to support deep communication between people and avatars. By providing such high-quality support for people, we will contribute to enhancing their quality of life and work.
Impact
Creating free time, Enhanced creativity
Next-generation means of communication
New and unprecedented means of communication are needed to help all people communicate freely, regardless of language or ability/disability, and enable them to bond deeply with each other. NEC is working on developing communication tools that convey people's five senses and feelings, and technologies that enable non-verbal communication. By overcoming communication barriers and eliminating communication gaps, we are contributing to fostering mutual understanding and shared hopes among the people of the world.
Impact
More inclusive societies, Providing collaborations that transcend language barriers
An example of future society
Sharing hopes that transcend time, space, and generational boundaries
Rapid globalization and ever more diverse societies have made mutual understanding essential. Meanwhile, communication methods continue to expand and evolve, including the introduction of virtual spaces, communication robots and the digitalization of the five senses.
NEC is providing secure and intuitive communications infrastructure to connect people and things and share ideas across time, space, language and generations.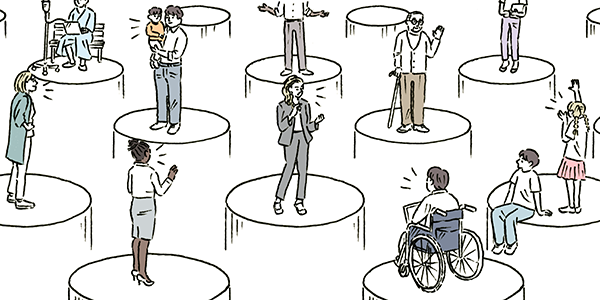 NEC 2030VISION
The five visions of society