NEC 2030VISION
Fulfilling our Purpose through technological capabilities and implementation throughout the world, we have created five visions of society and set our sights on seizing the future together with our stakeholders.
What will the global environment and society be like in 2030? What will consumers want? Based on these questions, we began to not only envision an ideal society but also ask ourselves how NEC could contribute to making that vision a reality.
Numerous employees, experts, and members of management came together to gather and discuss their thoughts on the future. Then, in May 2021, we formally announced our future vision for society as the NEC 2030VISION within the Mid-term Management Plan 2025.

Source: Mid-term Management Plan 2025 materials (announced on May 12, 2021) [PDF:4.76MB]
NEC 2030VISION
NEC aims to realize social value creation based on our Purpose. To accomplish this, we need to think deeply about how society can ensure that everyone has the chance to reach their full potential.
In our view, people find themselves in a three-layered domain, consisting of the Environment layer, the foundation for all activities; the Society layer, where national and local governments operate and economic activity takes place; and the Life layers, which covers our daily lives. Society is further subdivided into three scenarios: City, the setting for people's activities; Communication, which links people and things; and Business, which supports industry and society and provides people with a means to fulfil their purpose. Together with Environment and Life, this gave us five future visions of society to aspire to.

The many social issues facing our world today are complex and far-reaching, making them impossible to solve by corporations alone.
Nevertheless, NEC is determined to be one step ahead of the rest of the world in proposing a future vision for society, expanding the circle of stakeholders who share our vision, and taking the lead in making that vision a reality.
Why? Because that is our Purpose.
Having determined what we believe the future holds for the environment, society, and life, we created five visions of society.
Through co-creation with our customers and other stakeholders, we will develop a clear image of the future and fill in the gaps as we join together in creating a roadmap to our future vision for society.
Our goal is to newly implement innovative technologies and standards for excellence in society.
Through our business activities, NEC will "Seize the Future Together" with customers and society to achieve the NEC 2030VISION.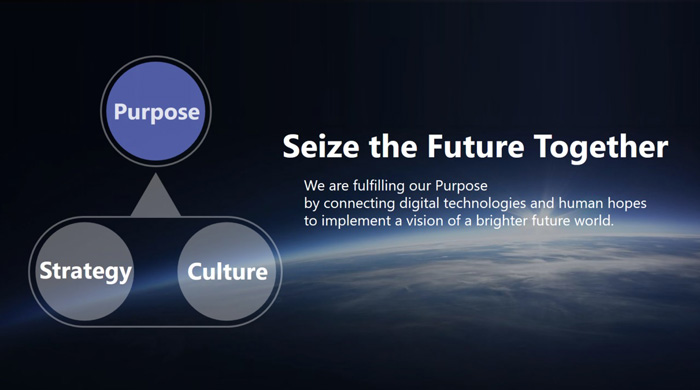 The five visions of society
Movie
We are looking towards 2030.
What will the environment, society and life be like then?
An example of future society
Bringing amazing ideas to life,
together
Our five social visions for bringing amazing to life,
with you: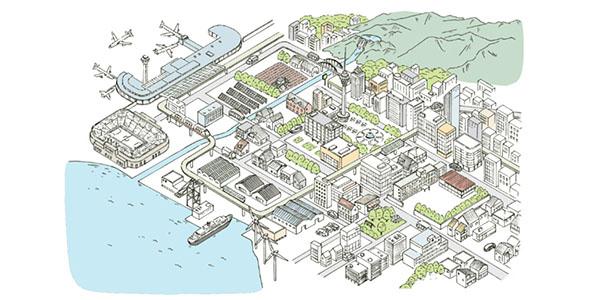 Seize the future together
Formulating the NEC 2030VISION

NEC initiatives to realize our future vision
Downloads
This booklet describes the NEC 2030VISION, setting out our future vision for society in 2030 and the role that NEC will fulfil in that society.

Related links
NEC 2030VISION
The five visions of society