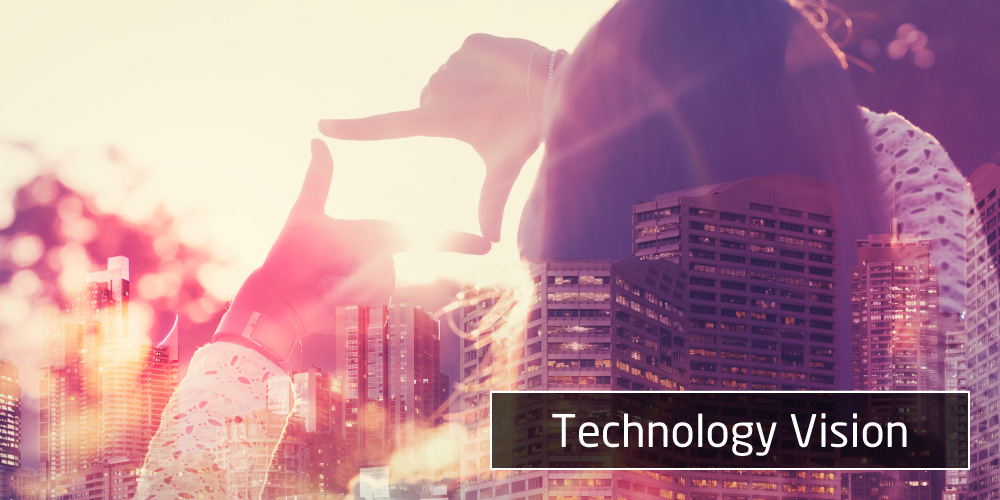 NEC has established the technology vision as a guideline for research and development to create new values.
How can we make technology evolve? What kind of innovation can we bring to society?
We introduce to you the world view of technology that foresees the future which NEC, a company that seeks to achieve a brighter and rich future, possesses.
Continuously seeking technologies to create social value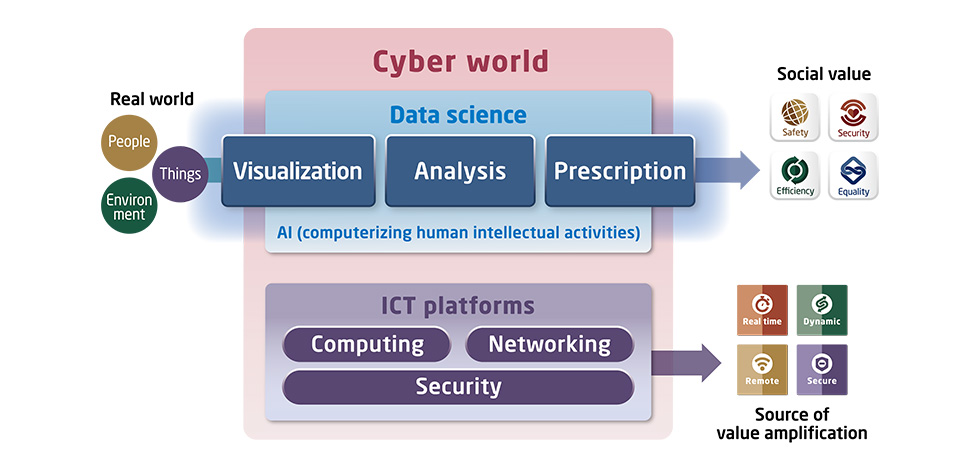 Social value generated by ICT and the source of value enhancement
NEC will provide new value through Digital Transformation while resolving the problems facing the world, society, and customers. In the past, NEC promoted the creation of social value based on ICT, but taking advantage of digital data has become even more important for the future. We identified three major processes in the use of digital data.
The first process is digitizing the real world and visualizing it in the cyber world. The second is to analyze the problems of the real world using the captured digital data. The third is to apply prescriptions based on the analytics results to the real world in order to achieve new value.
To implement these processes, we at NEC believe that it is important to create outstanding technologies that have a significant impact on society particularly in the fields of AI and IoT, which are undergoing rapid technological innovation, and have established our technology vision to accomplish this goal. The technology vision is a set of guidelines intended to enable NEC to target new forms of social value creation, recognize the technology trends, depict the technologies and society of the future, and create outstanding technologies based on this vision.
The technology vision establishes the technology areas which are required for value creation and anticipates the direction of technology advancement. In the area of Data Science, we will enhance "Recognition AI" and "Analytics AI" technologies to reach an even higher level as well as work on "Control AI". We will also work on "System Platforms", "Communications", and "Security & Networks" as ICT platform technology that can securely realize these AI and IoT at low costs.
In addition, new forms of engineering development and social solutions will emerge from the future expansion of AI, IoT, 5G, and other technologies into other fields of engineering. NEC in particular has amassed technologies in the areas of networking, communications, and IT infrastructure which far surpass those of other companies. We are starting to blaze new trails for the future in these technologies as well.
Moreover, global co-creation is essential for the commercialization of these technologies as solutions which are useful to society. Through these research and development activities, NEC aims to realize a prosperous, bright society in which AI and people can cooperate to provide greater value.
Our Future Society Envisioned Through Conversations with External Experts
Recognition AI

Realizes a deep understanding of humans and things by combining a wide variety of sensors

Today, sensor technology is growing; therefore, it is possible to bring together a space that humans cannot recognize directly with information that far exceeds the five senses or human cognitive abilities into the cyber world. By applying advanced AI to this massive volume of information, NEC makes it possible to capture deep information such as the internal states of people or the inside of objects which cannot be perceived by humans. NEC's face recognition technology is capable of reconciling a picture taken ten years ago with a current image for authentication that is independent of race and age. This technology has been evaluated as the best performance in the world for 5 consecutive years by the National Institute of Standards and Technology (NIST) in the United States. In the future, by enhancing technologies which grasp in-depth information while respecting privacy and human rights, we aim to expand its application range in scenes such as for payments at stores, service use in transportation, city halls, and hospitals, as well as monitoring children and the elderly.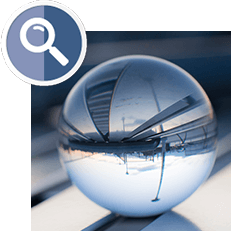 Analytics AI

Realizing high level analyses that solve complex and unknown issues in the real world

As social digitalization progresses, expectations for analytics AI that presents initiatives for problem solving by predicting and reasoning conditions of the future based on data, is on the rise. NEC makes use of its analytics technology
such as by establishing dotData, Inc in Silicon Valley as a carve-out in order to develop high-precision analytics technology that presents appropriate initiatives for social issues that include complex, large-scale, and unknown conditions as well as analytics technology with high interpretability that can describe reasons behind initiatives presented by the person who made the final decision. This enables product demand forecasting as well as optimization and automation of the entire supply chain. This also enables us to support high level decision making by presenting appropriate suggestions along with reasoning even when there is only fragmented knowledge and information such as for investment decisions and cyber attack measures.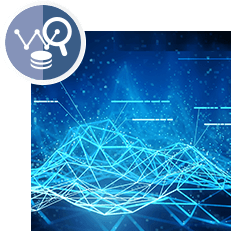 Control AI

Realizing collaborative robots that can safely and efficiently perform various work

An expansion in the market for "collaborative robots" which are machines designed work collaboratively with humans is expected following the lack of man power in various industries such as in the manufacturing, construction, and logistics industries which is becoming severe by the day. NEC will safely and efficiently realize complex work that enables humans and machines to collaborate by developing machine control technology using AI. NEC is currently engaged in developing an autonomous backhoe operation system that automates loading of soil in collaboration with general contractors through an adaptive predictive control technology that adapts machine operations at high-speeds and high accuracies by predicting changes in conditions. NEC aims to improve productivity in fields such as transportation in the logistics industry and electronics assemblage in the production industry by pursuing this kind of control AI technology.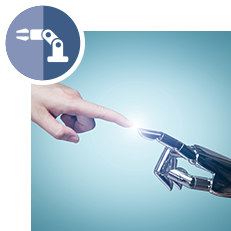 System platform

Streamlines the learning process while managing hardware

The amount of computations required for AI increases by the year. The amount of computations for deep learning has doubled every 3 and a half months and has surpassed the evolution of hardware that represents Moore's Law. NEC will accelerate the AI process by combining cloud and edge processing using a variety of appropriate hardware, including a GPU that is suitable for high-speed deep learning, a vector processor with wide memory bandwidth suitable for machine learning other than deep learning, and a FPGA with a performance per unit power consumption that is about 100 times better than a CPU. For quantum computing, we will realize a platform that solves combinatorial optimization problems of the real world at high speeds by engaging simulated annealing using quantum annealing, which is NEC's strength since it marks the world's first successful development of quantum devices, and unique vector processor.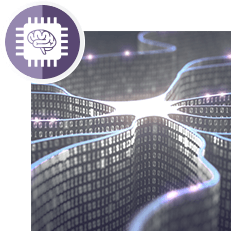 Communications

Satisfying diverse needs by integrating AI with communications expertise

Future communications must satisfy the need for ultra fast speeds and large capacity to deliver high definition video and the need for extremely high reliability and low latency to perform real time control of autonomous vehicles. NEC will meet such diverse needs by integrating AI which learns from massive volumes of data obtained in the field with modeling and other communications expertise based on physics, engineering, and informatics. NEC is one of the world's top vendors of undersea optical cable systems and has implemented communications related technologies such as the commercialization of the world's first networking equipment to support SDN (Software-Defined Networking) which can be flexibly defined by software. By integrating this kind of high level communication technology and AI, we will contribute to further improve the performances of optical and wireless communication systems.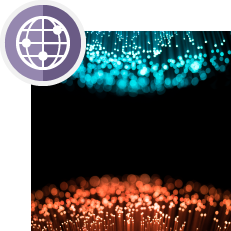 Security & networks

AI, authentication, and encryption technologies ensure the safety and security of life

Cyber attacks such as those that make use of AI are becoming more complex and diversified. The attacks now extend to physical systems such as commercial facilities, in addition to public services that provide electricity, gas, water, and sewerage. In order to protect these systems that must not have their supply terminated against a variety of attacks, NEC will expand its analytics automation technology and analytics knowledge that makes use of AI that protects IT systems as well as enhance its authentication and encryption technologies that protect IoT systems and communications networks. NEC will realize perfect security measures that would be impossible to implement manually in important infrastructure systems with its encryption technology that boasts world leading technologies that enable multiple research presentations at authoritative international conferences.