NEC & Partners Strive to "Seize the Future Together" at the NEC Visionary Week 2021

The NEC Visionary Week 2021 was recently held on September 16th and 17th under the theme, "Seize the Future Together." The online event gathered many thought leaders and experts from NEC, its customers, and partners. Together, they discussed many of the societal challenges that the world is currently facing, and how enterprises, NGOs, and governments can collaborate to apply new and innovative technologies to tackle pressing issues. The event featured a variety of panel discussions spanning the future of several critical industries such as healthcare, banking and finance, aviation, and space exploration. Key technologies driving the future, including cloud computing, AI, 5G, and smart city infrastructure were also core themes of the event.

The event was inaugurated by Takayuki Morita, the President & CEO of NEC, who summarized the company's vision of the future, recently released in their NEC 2030VISION management plan. He emphasized that the NEC 2030VISION plan stresses the importance of socially-conscious activities, such as environmental stewardship, safer and more inclusive cities, communication networks as a means of transcending generational boundaries, and fostering new means of working which will lead to a better quality of life.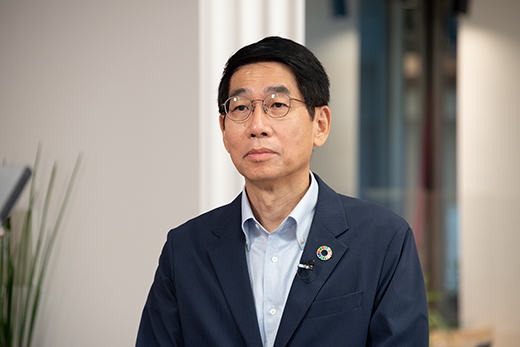 The President & CEO then went on to explain some of the company's history to give context on why NEC is well positioned to achieve its 2030VISION. He stated that NEC's history can be divided into three eras: the first era, focused on telecommunications, started in 1899 when NEC became the first company in Japan to form a joint venture with a foreign company. At that point it was still a startup trying to fulfill the founder's bold vision of providing everyone in Japan with a telephone, and high-quality products were emphasized from the company's inception. The second era, focused on computers and communications, started in 1977 when Chairman Koji Kobayashi introduced the idea that computers and communications networks would work together and drive significant business disruption and innovation. Chairman Kobayashi's vision transformed NEC into a leader in the global IT and communications industries.

NEC is currently in its third era, where the company is still dedicated to technology innovation and leadership, but it realizes that in this era technology alone will not be enough to achieve its 2030VISION. Morita explained that his company will always be a technology-driven organization, but three new and important keywords have emerged in this era: collaboration, open, and vector.
The first keyword, "collaboration," is necessary as companies will not be able to act alone to solve the problems they will face in the future. As such, NEC is also collaborating with its customers, such as in June when it announced its partnership with SITA in the aviation sector to serve the global airline network with Star Alliance. This agreement includes NEC's world-leading biometrics platform, NEC I:Delight that will be integrated with SITA's SmartPath airport infrastructure solution which is already available in over 460 airports.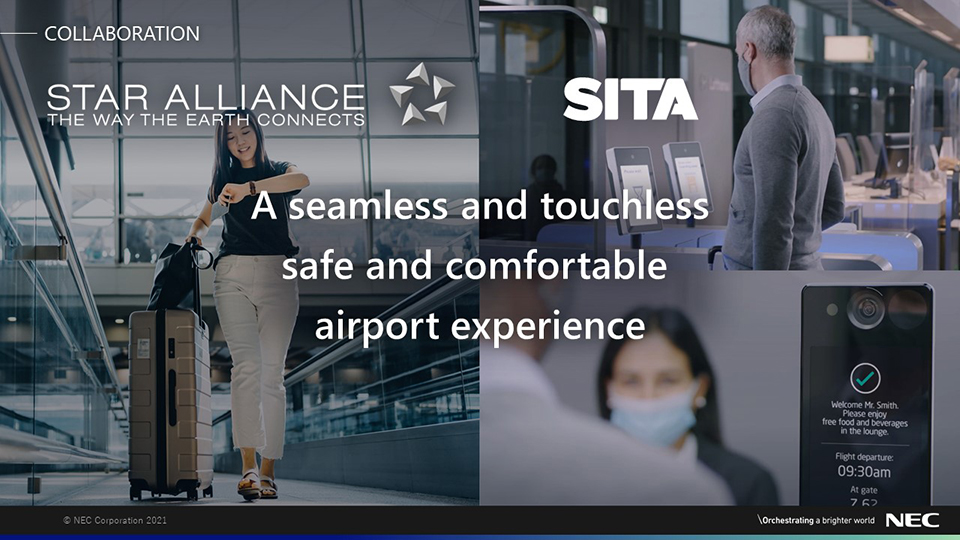 NEC is also collaborating in terms of technology, and for example the company recently announced a partnership with Amazon Web Services (AWS) where the firm will provide additional support to AWS customers who operate mission-critical systems. Microsoft is also a technology collaboration partner, as the two companies recently joined forces to create a cloud-based digital workplace for NEC's global 110,000 employees, which is one of the largest Azure-based digital workplaces in the world. NEC plans to promote this use case to its customers around the world in the future.

M&A activity is another form of collaboration which NEC engages in to expand its business globally. When it acquires a company, it is careful to preserve that company's existing culture and strengths and create synergies by augmenting these companies with NEC's core expertise. Leading examples of its strategy can be seen in the digital government and digital finance businesses with the recent acquisitions of NPS (now known as NEC Software & Solutions UK), KMD, and Avaloq. NEC is already utilizing its global network to introduce their solutions around the world.
The next keyword, which is also critical in NEC's journey is "open." 5G network deployments around the world are an important growth driver for the company, and NEC believes that Open RAN is an important trend in the industry. The company offers an end-to-end 5G network solution, and collaborates with some of the world's leading telecommunications companies to enable these networks. NEC has partnered with Telefonica/O2 in the UK to conduct a demonstration of 5G Open RAN*, and was selected by Vodafone to supply one of the largest 5G Open RAN networks in the world. It has also provided 5G Massive MIMO radio units to Deutsche Telekom in Germany. In Japan, NEC supplies solutions to Rakuten's fully virtualized cloud native mobile network. NTT in Japan is also a very important Open RAN partner, and the two companies are collaborating on beyond 5G and even 6G technology.
In the smart city space, combining data from various sources in an open way can create new and innovative services. For example, in the Australian state of New South Wales, the digitally-advanced government is leveraging NEC's expertise in biometrics, AI, and 5G to create a smarter and safer society. In Japan, NEC is promoting urban development utilizing open and secure data by using FIWARE and city OS, and in the village of Sarabetsu in Hokkaido, it will provide smart city services which focus on senior care. In Tokyo, NEC is working with the Mori Building Company to provide a compact city platform to the prestigious Mori Building located in the Roppongi Hills complex. This platform, which utilizes NEC's Smart Connectivity solution, is known as the "Hills Network" and provides personalized information for each individual user, enabling the Mori Building Company to provide a richer and more convenient urban city lifestyle and experience to its customers.
The third keyword which will be critical in terms of NEC achieving its vision of the future is "vector", indicating direction. The company recognizes future socioeconomic challenges and that new technologies may be misused. Hence, technology must be applied correctly balancing e-economic growth with environmental sustainability and the well-being of people.

To create this vector, NEC will work to gain the trust of all stakeholders, which is why the group has launched thought leadership programs and will continue to do so. These programs include collaborations with policy makers, academia, think tanks, and other thought leaders at a global level. Within the academic sphere, NEC is working with leading universities such as NYU, Princeton, MIT, Stanford, Virginia Tech, Tokyo University, and Osaka University. The company also participates in the World Economic Forum and hosts an annual thought leadership conference called the NEC Future Creation Forum, which gathers experts from around the world to help formulate its vector guiding NEC's 2030VISION.
"Seize the Future Together"
Takayuki Morita closed his keynote by emphasizing that the three keywords – collaboration, open, and vector are critical to NEC's success going forward, and that NEC is very excited about things to come as it strives to create new solutions to enrich people's lives, careers, and cities all with the intent to live harmoniously with the environment. He closed his presentation by welcoming the audience and expressing his excitement about working with all the customers and partners who attended NEC Visionary Week 2021 as they "Seize the Future Together."