Displaying present location in the site.
With the help of its information and communication technologies deployed everywhere, from the ocean floor to outer space, NEC is building secure and responsive networks that can overcome the hurdles posed by physical distance, allowing people to enjoy new and seamless experiences in real-time.
Providing communication networks that support people's lives and economic activities
In this special issue, we introduce case studies showcasing the values produced by NEC Value Chain Innovation and discuss the digital technologies at the core of this process.
Selected articles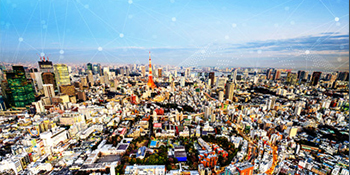 In this special issue, we will introduce our efforts to ensure cybersecurity and the solutions we have to offer to our customers, as well the cutting-edge technologies.
Selected articles
In this special issue, we will zoom in for a close-in look at the NEC the WISE IoT Platform and other IoT solutions, examining how they have been successfully implemented by a variety of different businesses in a variety of different situations.
Selected articles
This special issue describes how NEC technologies and solutions are not only responding to the many challenges facing telecom carriers, but also providing new value.
Selected articles
An introduction to NEC's SDN solutions and supporting technologies that are helping to create a human-oriented, earth-friendly information society, as well as assuring safety, security, efficiency, and equality.
Selected articles
An introduction to the products and system technologies related to NEC's submarine fiberoptic cable system that supports global communications.
Selected articles