Displaying present location in the site.
As the state of the world, society, and nature change and evolve over time, so do the articles that line the pages of the NEC Technical Journal. The following are some of the articles from the journal that have garnered the most attention and views.
Featured articles related to Productivity Improvement
In today's rapidly changing business environment, productivity is one of the key management factors that contributes to a company's competitiveness and growth. To achieve higher levels of productivity, there is a growing need for innovative work methods and processes, including the digitization of business through the incorporation of digital transformation and artificial intelligence. The following articles introduce technologies and solutions that are developed by NEC to improve productivity.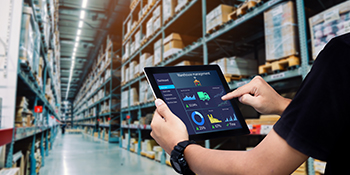 Featured articles related to Human Resource Development
With the advancement of digital technology, the business environment is changing dramatically, and companies are facing challenges such as the influx of competitors from different industries and the emergence of new businesses. As a result, the demand for DX talent to support companies in their digital transformation journey is increasing. The need to develop DX talent who can design next-generation businesses is also essential to enable companies to focus on creating new value and businesses and continue to be the customers' company of choice. Introduced below are the top articles on developing DX talent with expertise in artificial intelligence and digital transformation and the skills to deliver results.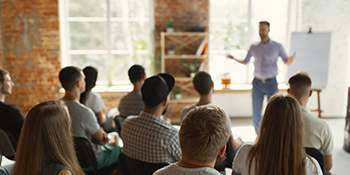 Featured articles related to control measures under the COVID-19 outbreak
With the novel coronavirus continuing to impact the countless lives of people across the world, it is imperative to maintain social distancing to curb the spread of the disease whilst making preparations to ensure businesses can continue to operate. As we make our transition into the 'New Normal,' NEC seeks to resolve social issues utilizing its solutions and technologies. Introduced below are the top articles accessed between February and July 2020 that take this paradigm shift into perspective.