Partnership with the Tokyo Voluntary Action Center
In 2019, NEC signed a comprehensive partnership agreement with the Tokyo Voluntary Action Center, which plays a central role in promoting volunteerism in Tokyo, in order to foster a volunteer culture, create volunteer legacies and promote the building of an inclusive society by leveraging the strengths of the two organizations.

In line with this partnership agreement, a total of about 1,000 NEC Group employees will take part in volunteer activities annually on a broad range of themes such as "inclusion & diversity", "international cooperation", "sports" and "disaster support".
The NEC Group has already implemented several joint projects with the Center, including the "para-art project", "disaster support for victims of the 2019 Typhoon No. 19", and "pro bono".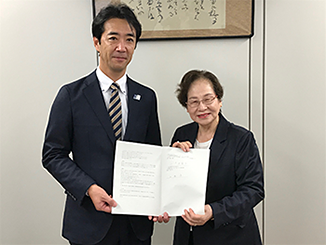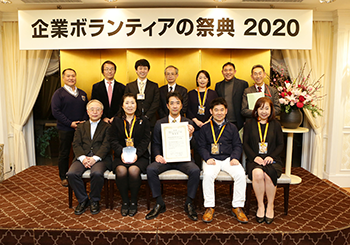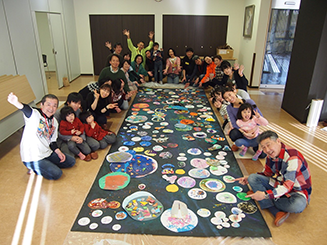 On February 13, 2020, the NEC Group received the special prize at the 5th Corporate Voluntary Awards hosted by the Tokyo Voluntary Action Center.
The award was in recognition of many years of local contribution activities by our employees committed to volunteerism.