Displaying present location in the site.
High School Sign Language Speech Contest in Japan


"High School Sign Language Speech Contest in Japan" is held to encourage the activities of high school students involved in learning sign language or in sign language club activities, and to popularize sign language and promote welfare activities. This contest is hosted by the Japanese Federation of the Deaf, Asahi Shimbun Social Welfare Organization and Asahi Shimbun, and sponsored solely by NEC.

Approximately 10 volunteer NEC Group employees help the event operations by providing reception services, guiding visitors, and preparing the awards ceremony every year.The latest models and demonstrations of NEC computers are also exhibited in the lobby of the venue.

Ten contestants selected with their speech scripts and videos participate in the contest, and perform speeches with sign and verbal languages to compete on expressiveness and sign language skills.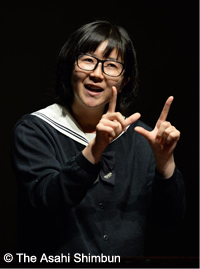 Winners of The 31st National High School Sign Language Speech Contest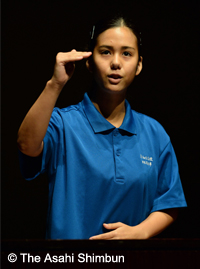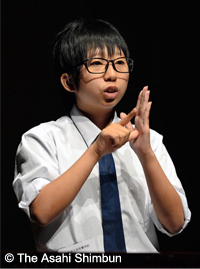 Comments from participants (volunteer employees)
I learned the importance of communications between people from the speeches of high school students.I felt that the interaction with volunteer staff helping this contest was the same. I am grateful that I was given this opportunity. I will participate again.
This is a good opportunity to become interested in sign language. I will start to learn sign language.
I was moved by the impressive speeches of the high school students.