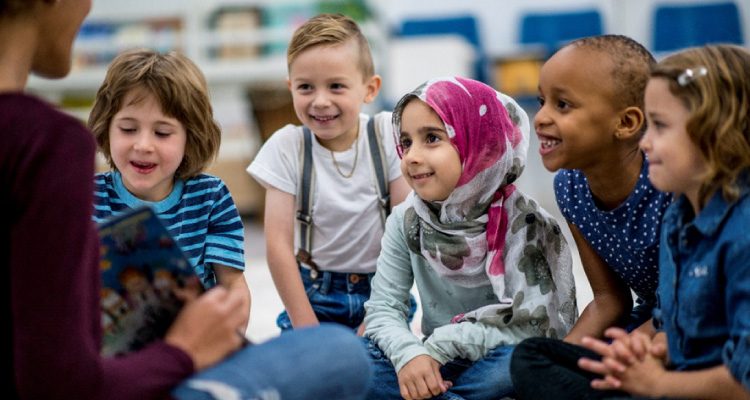 Artificial Intelligence and Vaccines for Society : Leave No One Behind
-- Addressing global health by co-creation with international organizations and different industries --
Prologue: Why does ICT firm NEC focus on global health?
Today, the world's population has topped eight billion. Have you known the fact that one billion of them do not have legal identity (Source: World Bank 2018)? Especially in developing countries, one in four children does not have legal identity and even its existence is not recognized. Furthermore, 5.2 million children under the age of five die annually worldwide (Source: UNICEF 2020). Some 19.7 million children are not properly immunized (Source: Gavi 2021) and 1.5 million people could have been saved with vaccination (Source: UNICEF 2020).

To address the reality, the United Nations adopted the SDGs at the 2015 UN Summit, with a goal of providing legal identity for everyone on the planet by 2030.
In 2014, NEC formulated "Seven Themes for Social Value Creation," aiming to create "the social values of safety, security, fairness and efficiency to promote a more sustainable world where everyone has the chance to reach their full potential."

In line with the themes, the entire group has been working to solve international social issues and create social value by making maximum use of ICT (information, communication technology) and networks. The goal is to realize a society where "no one is left behind" and one of the areas for the objective is global health.
The drug development business NEC entered in 2019 is part of the effort. The advancement of AI technologies has led to a major change in the business, and NEC has gone into the sector by utilizing its own AI technology.
World's first scalable child fingerprint identification solution to boost immunization in developing countries
As mentioned earlier, one in four children in developing countries does not have legal identity. It is true that in such countries and regions, birth registration is actually being introduced with maternal handbooks distributed, but it is not easy to keep up. For example, in the sub-Saharan African region, half of all children under the age of five are not even registered at birth. As the result, there is no basic and important information, which should be recorded under ordinary circumstances; "Who" was vaccinated among children? "What vaccines" did they receive? "When was the vaccination given?" This situation can create risks of missing the appropriate time for immunization or giving the same vaccine again.

To overcome the trouble, a groundbreaking announcement was made in June 2019. The vaccine alliance, Gavi*1, Simprints*2 Technology Ltd. and NEC signed a memorandum of understanding on the use of biometrics to improve immunization coverage in developing countries. They aim to put fingerprint identification of children aged one to five to practical use for the dissemination of vaccines in developing countries. This is the first such initiative in the world.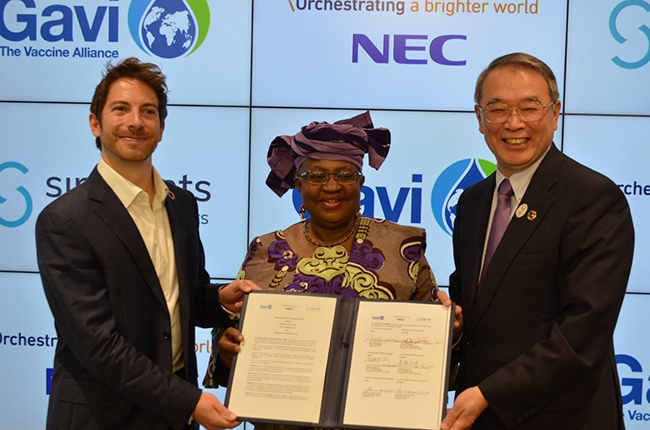 Why can fingerprints be used as a means of identification?
It's because fingerprints do not change throughout life, and enrollment and matching procedures are relatively easy.

Gavi paid attention to Simprints' fingerprint authentication solution. The system is simple. First, a dedicated application is installed in smartphones. Then data of fingerprints collected from scanners are sent to the smartphones through Bluetooth and verified by the app. A remarkable feature of the system is that it can be used offline as long as smartphones are available, making it possible to use the system even in developing countries where the Internet environment is not well developed.

However, there was a drawback. While fingerprint authentication for adults has been put to practical use, the target of the initiative is children. The skin of children under five years old is often rough and delicate, and their fingerprints are easily deformed due to the softness of their fingertips.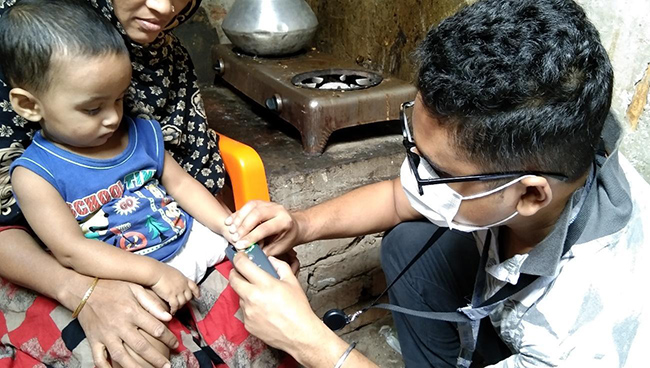 Then NEC's biometric authentication technology came under the spotlight.
NEC has a 40-year history of research and development of fingerprint authentication. With high expectations for its use in criminal investigations, NEC has long been involved in research and development with police organizations, including the analyzing and matching of fingerprints left behind at crime scenes. Despite various restrictions, the company has refined its technology and accumulated knowledge through trial and error. As the result, the company's fingerprint identification technology has won first place in benchmark tests sponsored by U.S. government agencies eight times in the past, and its correctness and speed have received very high acclaim, making it the world's No. 1 in accuracy. It is currently used by police and investigative agencies not only in Japan but also overseas.

Due to Gavi's vision -- combining NEC's fingerprint authentication technology with Simprints' fingerprint scanners, which can make the impossible possible -- the three-way co-creation project has been launched. However, it was not all smooth.
Even if the shape of fingerprints does not change, the size increases as children grow. So a new technology was developed to standardize the size of fingerprints. There are various methods for image correction and matching technology. Combinations of these methods can number in the tens of thousands. In the pursuit of accuracy and speed to meet the requirements, a number of new technologies had to be developed.

After overcoming all of the challenges, a system for child fingerprint authentication was finally developed successfully.
Armed with this technology, the companies carried out a verification experiment of collecting fingerprints of some 4,000 children aged one to five in Bangladesh by September 2022. In the future, another demonstration experiment on some 5,000 children for operation in vaccination will be conducted. A practical application of this technology is now expected in developing countries.
Developing next-generation vaccines through use of AI
NEC has also begun working with international organizations in medicine development businesses.
In April 2022, an announcement that caught the world's attention was made: CEPI (the Coalition for Epidemic Preparedness Innovations)*3, NEC and its Norway-based subsidiary, NEC OncoImmunity AS, have started development of a next-generation vaccine that is effective against a broad range of betacoronaviruses, including COVID-19, MERS, SARS and more than 100 related viruses.

The vaccine for COVID-19 infection was developed in 326 days, the shortest in human history, partly because of the accumulated knowledge about coronaviruses from previous research on MERS and SARS outbreaks. However, many lives were lost before the vaccine was developed. A swifter vaccine development is needed for saving more lives. CEPI has launched an ambitious project called the "100 Day Mission" in 2021. The project aims to develop a safe and effective vaccine against new viral threats in just 100 days. In order to develop a vaccine in 100 days in the event of a pandemic, it is important that efforts are made during normal times, and CEPI is working on a proactive vaccine development against viruses that are at risk of causing future pandemics.

COVID-19 is said to have spread because a coronavirus originating from bats acquired the ability to infect humans. Betacoronaviruses, targeted by CEPI and NEC, include a number of coronaviruses that can infect humans, and there is a possibility that coronaviruses originating from other animals may become prevalent in humans in the future. However, it is impractical to create vaccines against more than 100 types of coronaviruses one by one. By making full use of AI technologies, the NEC Group is now working to develop a vaccine that is effective against a broad range of betacoronaviruses.

So-called universal vaccine technologies that target many viral species and variants with a single vaccine are being developed around the world.
NEC has begun "designing universal vaccines based on both antibody and T-cell immunization approaches" using its original AI technology. NEC is aiming to design a vaccine that can be "resistant to mutations, maintain immunity for a long period of time and cover the global population."
CEPI and the NEC Group began this development around April 2022. Under the plan, it is scheduled to take 18 months to search for antigens common to betacoronaviruses, followed by nonclinical testing for six months. A universal vaccine is an important technology for the 100-day mission and the effort is closely watched.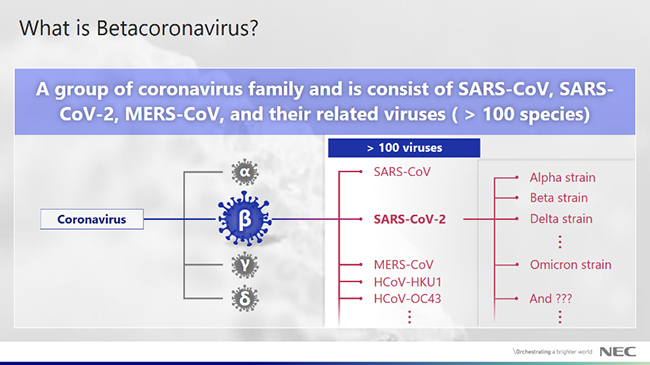 Contribution to Global Health by ICT firm of G7 host nation
Global health is not only an issue of people's health but also economic and social challenges. Now, with the spread of the COVID-19 infection, interest in global health has further increased. There is also a movement among Japanese firms to speed up their efforts in global health.

In April 2022, a group of organizations and companies, including NEC, asked Prime Minister Fumio Kishida to add global health to the pillar of growth strategies of "New Capitalism" advocated by the prime minister and provide support for realizing further contribution in the private sector. Those making the request included Japan's representative of Bill & Melinda Gates Foundation.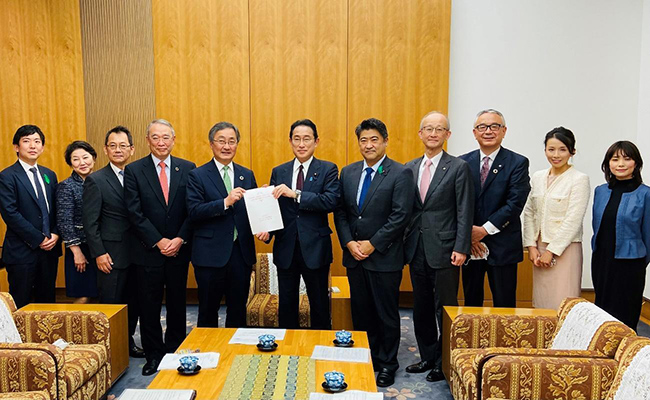 In August 2022, 11 companies, including NEC, held the "Global Health Action" event in the presence of Bill Gates during his visit to Japan.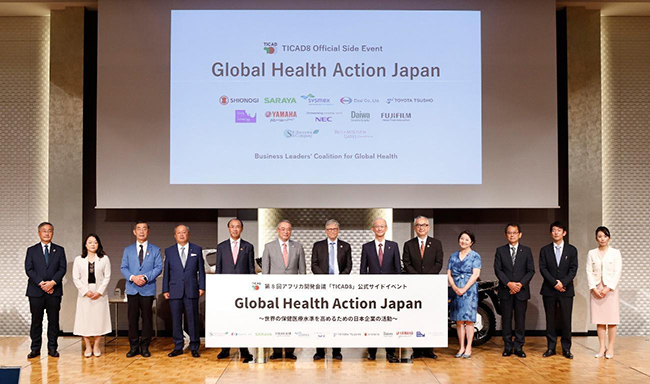 Furthermore, in December 2022, the members held the first "Global Health Academy," an event aimed at promoting understanding and increasing interest in services and corporate activities related to global health. In the event, they had a talk session related to CEPI's "100-day mission," which will be on the agenda at the G7 Hiroshima summit to be held in May.
The purpose of this group is to create a future in which everyone has access to necessary healthcare and people all over the world are in good health. In order to achieve the goal, the recent remarkable development of technologies will play a role in accelerating and broadening the contribution to the global health field. In fact, thanks to the technology development, contributions to global health can be made not only from the fields of pharmaceuticals, hygiene products and medical devices but also from across different industries. Being in a position to take on advanced technologies of Japanese companies and contribute to values globally, NEC aims to be a game changer in healthcare by leveraging digital technologies. Through co-creation with international organizations and partners, NEC will contribute to realizing a world where no one is left behind.
*

1 Gavi
Gavi, headquartered in Geneva, is a global alliance of public-private partnerships established at the 2000 World Economic Forum Annual Meeting in Davos. The Alliance includes governments, the World Health Organization, UNICEF, the World Bank, the vaccine industry, research institutions. It is working to ensure equitable introduction and dissemination of vaccines in developing countries, accelerate increases in immunization coverage, support health system strengthening and create appropriate vaccine markets. The alliance works for a healthy future for children by providing vaccines for children around the world who would otherwise be unable to receive them. Since the establishment, it has immunized 700 million children and saved 10 million lives.

*

2 Simprints
Simprints is a biometric startup founded in 2014 in Cambridge, Britain. The spin-off from the University of Cambridge has developed fingerprint scanners and matching software on Android that can be used in difficult environments in developing countries. It has partnerships with various international organizations to introduce its products in various countries.
NEC, Gavi and Simprints are working on activities to promote vaccination of young children in developing countries by identifying them through fingerprint authentication.

*

3 CEPI
Launched in Davos in January 2017, CEPI is an international foundation aimed to provide funds for pharmaceutical firms and research institutions that develop vaccines. Fund providers include Japan, Norway, Germany, Britain, the European Commission, Australia, Canada, and Belgium as well as other organizations such as the Bill & Melinda Gates Foundation, founded by former Microsoft Chairman Bill Gates with his wife Melinda, and the Wellcome Trust, the second wealthiest private organization in the world based in Britain. In February 2022, the Japanese government announced a new contribution of $300 million over five years. In normal times, CEPI promotes the development of vaccines against infectious diseases that could cause a global pandemic, such as Ebola, and is currently supporting the development of COVID-19 vaccines.