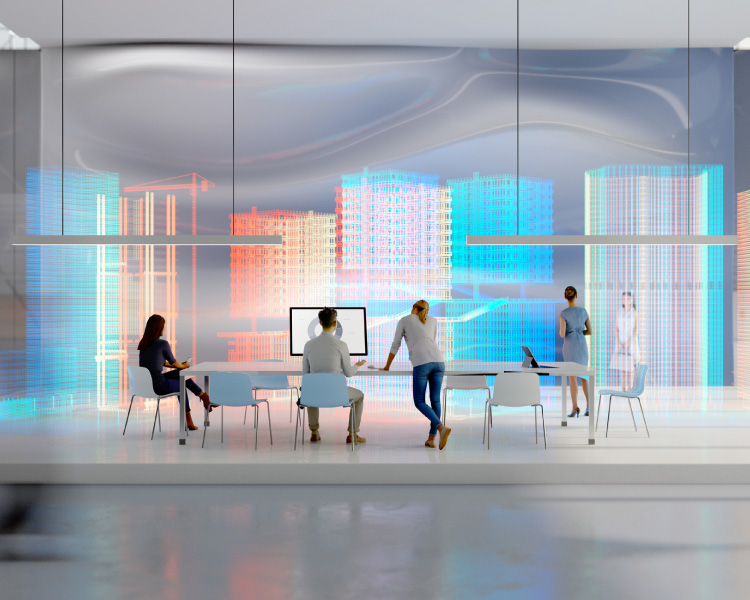 The power of digital: Driving healthcare access in developing countries
The emergence of COVID-19, coupled with uneven vaccination rates, is creating a new global economic divide.

As part of NEC Visionary Week 2021, The Economist Group convened an expert panel to explore how digital innovations can bridge this gap and help to achieve the United Nations' Sustainable Development Goal 3 (SDG 3), which seeks to ensure healthy lives and promote well-being for everyone at all ages.

Panellists were Dr

Samira Asma, assistant director-general for data, analytics and delivery for impact at the World Health Organisation; Anuradha Gupta, deputy chief executive officer of Gavi, the Vaccine Alliance; Mihoko Kashiwakura, head of East Asia relations at the Bill & Melinda Gates Foundation; and Dr Nobuhiro Endo, chairman of the board for NEC Corporation.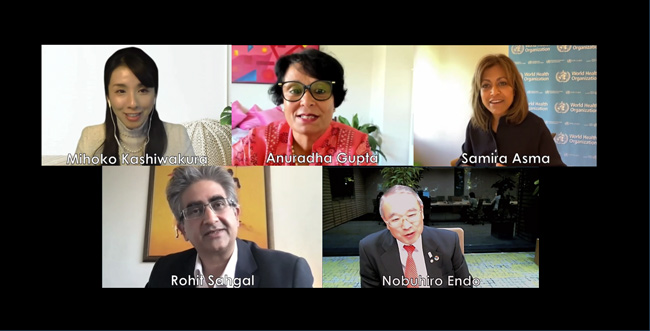 Information and communications technology can enable data-driven solutions to developing countries' most pressing healthcare issues. Robust data governance, user privacy, open standards, and partnerships between technology companies and healthcare experts will be the keys to this endeavour. With timely, comprehensive data, healthcare professionals can minimise waste and help the world's most vulnerable populations, including children who have not received any vaccinations. While COVID-19 threatens to reverse public health gains in developing countries, it has also inspired innovative solutions and new public-private partnerships that can improve the health of people everywhere.
Harnessing information and communications technology
Advances in computing power, networks and software have the potential to create a data-driven healthcare ecosystem distinguished by the three qualities of being real-time, remote and dynamic. By gathering a massive quantity and variety of data, and sharing it among stakeholders, technology can let healthcare professionals respond rapidly to change, overcome the barrier of distance and quickly create value.

Data is at the heart of this ecosystem. Granular, up-to-date information helps healthcare providers and their partners understand local needs, create appropriate solutions and track their progress. At the same time, the networks and systems that carry this data must protect users' privacy and resist a rapidly evolving range of cyber-security threats.

To make this happen, says Dr Endo, technology companies must provide safe, secure access to disaggregated data, and promote interoperability through the use of common and open standards. Dr Endo also suggests that technology companies partner with healthcare organisations so they can pinpoint the most important issues.
Before public health can be improved, stakeholders need an accurate baseline. But data is patchy. For instance, just over one-quarter of 133 countries surveyed by the World Health Organisation have the capacity to track public health threats. Furthermore, 40% of deaths worldwide go unregistered, with that figure jumping to 90% in Africa "When deaths are unregistered, it's very hard to know what people are dying of," notes Samira Asma.

The lack of data is exacerbated by porous borders and large-scale migration, which is often caused by conflicts. Furthermore, data from conventional sources are often out of date. "By the time we start to use it for planning, it's already outdated. So we really need data in real time," says Anuradha Gupta.

With more timely, comprehensive data, excluded and vulnerable populations can be identified and located, and programmes created to address their needs. This is critical for "zero-dose children" —those who have not received any routine vaccinations—because they represent a disproportionate percentage of child deaths.

In Bangladesh, a fingerprint identification solution is being used in a proof-of-concept trial to help create digital identities for children aged one to five, and ensure they receive a full course of vaccines. This technology could be used with younger children and form the basis of an electronic immunisation registry in other developing countries.

Better data also helps to minimise waste, which is important when every dose of COVID-19 vaccine "is like liquid gold". Technology can ensure medicines arrive when and where they are needed, and that vaccines are stored and handled properly so their efficacy is not compromised.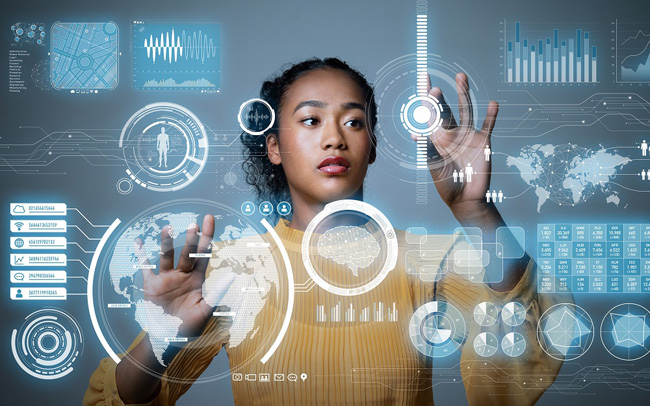 The pandemic has had several effects on the drive to achieve SDG 3. In addition to being a public health crisis in its own right, COVID-19 has stretched the financial and medical resources of many countries, particularly developing ones. "Hard-won gains are being reversed," notes Anuradha Gupta, citing predictions that a million additional children could die within six months because of disruptions to essential healthcare.

COVID-19 has highlighted the uneven global distribution of vaccines. As of September 27th 2021, 6.13 billion doses of COVID-19 vaccine had been administered and 44.5% of the world's population had received at least one dose. But in low-income countries, only 2.2% of the population had received one dose.1

On a positive note, COVID-19 has brought a renewed sense of urgency to long-standing public health issues in developing countries. Innovative solutions, like contact-tracing and test-polling systems, are emerging in low- and middle-income countries, and many new public-private partnerships have been established. There is also growing awareness among citizens of rich countries that it is in their interest to ensure developing nations have access to vaccines. "No one is safe until everyone is safe, " observes Mihoko Kashiwakura.
There is less than a decade until 2030—the deadline for achieving the United Nations' Sustainable Development Goals—and much work remains to be done.

In this discussion, participants affirmed the importance of data and digital innovations in meeting SDG 3 and effectively using healthcare resources. Panellists also emphasised the need for partnerships that harness the strengths of technology companies and public-sector organisations to improve the health of the world's most vulnerable people, especially children.

Finally, COVID-19 continues to demonstrate that improving public health in developing countries will benefit all of us, wherever we may live, and help to bridge the global economic divide. "No one is safe until everyone is safe," observes Mihoko Kashiwakura.
1

Statistics in this paragraph were updated from those in the panel discussion. Source: Hannah Ritchie, Edouard Mathieu, Lucas Rodés-Guirao, Cameron Appel, Charlie Giattino, Esteban Ortiz-Ospina, Joe Hasell, Bobbie Macdonald, Diana Beltekian and Max Roser (2020), "Coronavirus Pandemic (COVID-19) ". Published online at OurWorldInData.org. Retrieved from:

https://ourworldindata.org/coronavirus

[online resource].
Copyright © 2021 The Economist Group. All rights reserved.
Neither this publication nor any part of it may be reproduced, stored in a retrieval system, or transmitted in any form or by any means, electronic, mechanical, photocopying, recording or otherwise, without prior permission of The Economist Group. Whilst every effort has been taken to verify the accuracy of information presented at this conference, neither The Economist Group nor its affiliates can accept any responsibility or liability for reliance by any person on this information.

The Economist Events
The Economist Events is a part of The Economist Group, publisher of The Economist newspaper. Sharing The Economist's commitment to informed, impartial and independent debate, we are recognised the world over as a leading provider of highly interactive meetings—including industry conferences, private gatherings and government roundtables—for senior executives seeking new insights into important strategic issues. 1301, 13/F 12 Taikoo Wan Road, Taikoo Shing, Hong Kong Web

www.economistevents.com • Phone +852 2585 3821