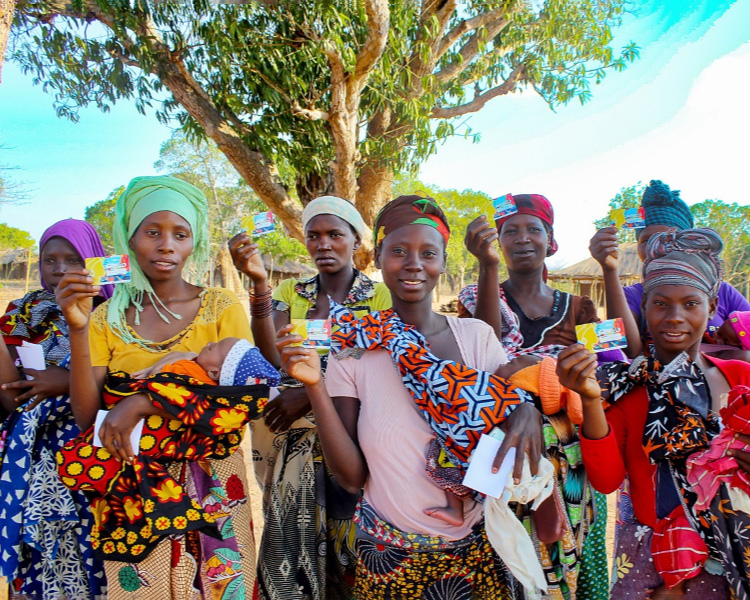 Electronic Vouchers for Women in Emergencies - Mozambique, Africa
--How IT solutions can help Internally Displaced People (IDPs) access humanitarian aid supplies--
(C) B. Veja/UN Women 2022
Prologue: For Mozambique's "Now" and "Future"
Located in southeast Africa, Mozambique lies on the Indian Ocean, bordering Tanzania to the north and South Africa to the south. The country is about twice the size of Japan, with a population of some 32 million.

In this African country, a subsidiary of NEC is engaged in a project to support women with electronic money services in partnership with the United Nations Entity for Gender Equality and the Empowerment of Women –

UN Women (https://www.unwomen.org/en).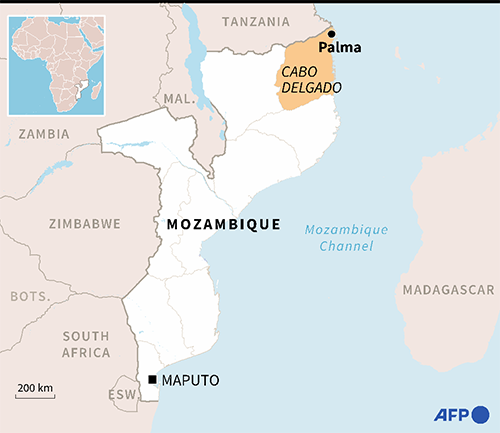 Conflicts have continued in various parts of Mozambique. The armed conflict that erupted in 2017 in the northeastern province of Cabo Delgado between anti-government armed groups and security forces with military mercenaries was particularly devastating. It dislocated nearly a million people from their homes - and they are still forced to live as IDPs.
Amid the turmoil, economic growth has been sluggish. The gap between the rich and the poor remains wide, with half of the population living below the poverty line. Furthermore, education environment has deteriorated due to civil war and conflicts (literacy is said to be around 60%).
Easy Purchase of Supplies with IC Cards and Smartphones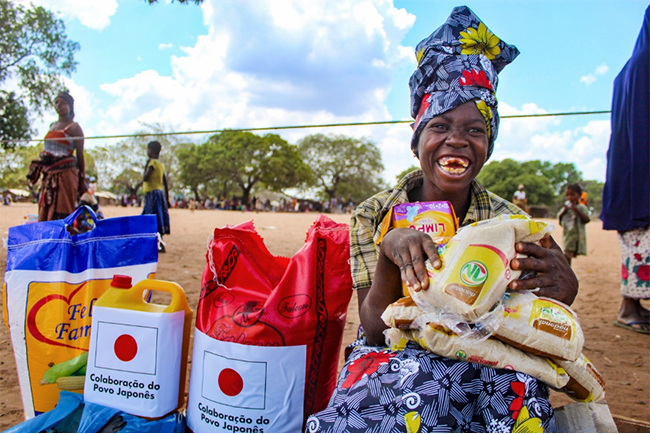 In this context, UN Women launched a gender-responsive humanitarian initiative focusing on women and adolescent girls internally displaced. A global champion for gender equality, this UN Women was established in 2010 to accelerate change to meet their needs throughout the world. The organization has made advances in more than 100 countries and territories, upholding four tenets: ending violence against women; women's economic empowerment; governance and participation in public life; women, peace and security.

Though part of the UN program, the current e-voucher program focuses on "equitable access for women to services, goods and resources." Such access is vital to gender equality and sustainable development. The goal is to remove any public utility barriers for women– the most marginalized among IDPs.
Benefits of the e-voucher program
The program provides "support for goods that women need" using IT solutions that support efficient operations. The e-voucher system for emerging economies is provided by NEC XON, a subsidiary of NEC.

Dubbed "e-vouchers," women use contactless IC cards (the same size as credit cards and Japan's "Suica" transportation IC card) which are provided to qualifying women free of charge. They can use the cards to buy emergency relief supplies. Smartphone terminals that read the IC cards during payment are also distributed free of charge to trucks carrying relief supplies.
NEC XON, which has contracted with UN Women in Mozambique, provides non-contact IC cards and smartphone terminals to the organization.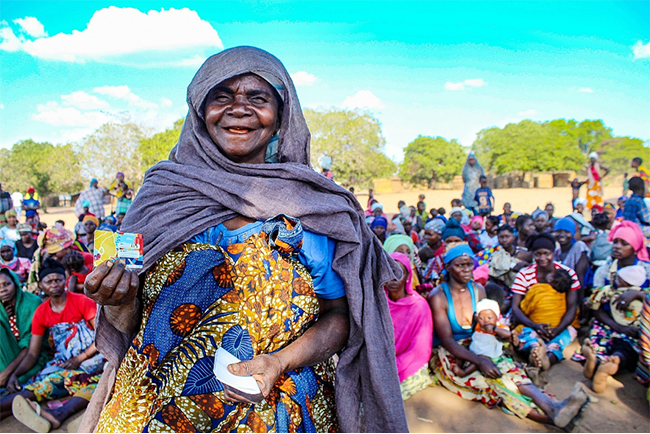 The biggest advantage of the service is that the IDPs can access the relief supplies reach those they are destined for. Historical paper-based systems meant some supplies did not actually reach IDPs after being sent to the government or other organizations.

Additionally, IDPs themselves select and buy supplies they need in line with its purpose -- "Necessary supplies as needed".

Eight kinds of supplies are available. The main category is food, but items also include waist-wrap-like fabric worn by local women, as well as solid soap and important sanitary products.
Effective even without IT experience and Internet access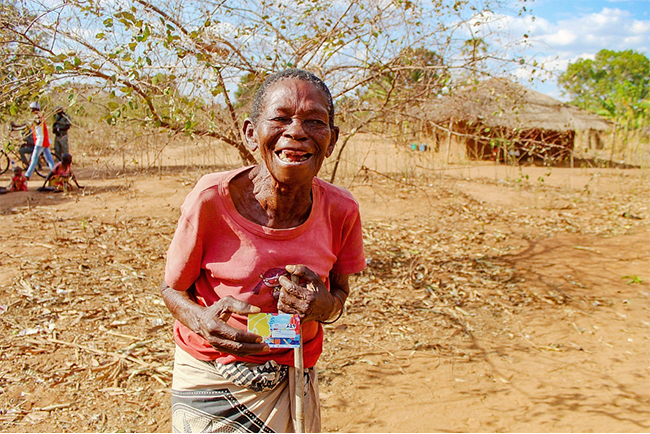 There are more benefits to be gained from the "e-voucher" support service for emerging countries, especially for conflict-affected areas.

The biggest bottleneck in deploying IT solutions in these areas is the lack of electricity infrastructure and Internet access, which caused concerns in development. One problem was how to recharge smart phones to read the IC cards. The recharging problem was solved by distributing them to sales trucks, rather than to stores that lacked electrical power infrastructure. The Internet access issue was solved because Internet access is not required when users make payment in the program.

If the system had been designed to depend on permanent Internet access, its use would have been more complex. User training began with an explanation of how the smartphone works and how to use it.

User training on how to use a new app required a lot of patience, but ended without major hiccups because of the easy-to-understand user interface.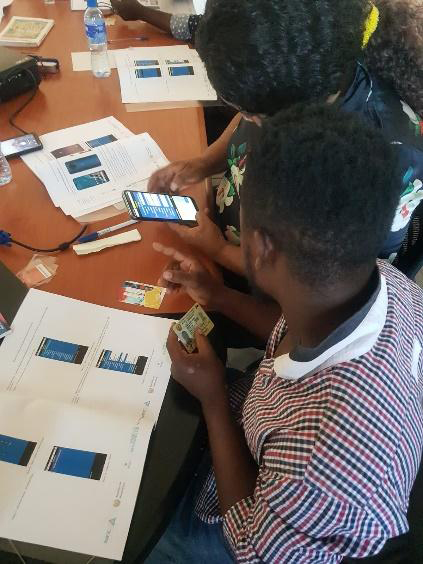 "Evidence shows that women and girls are disproportionately affected by conflicts and carry the burden of securing food security and other unpaid domestic work at household level. UN Women's role is to ensure that women and girls are at the center of the humanitarian response in Mozambique. Japan Supplementary Budget is working as an enabler allowing UN Women and partners in the frontline better respond to women's specific needs in the humanitarian context. NEC is assisting us make technology work for the most left behind – women and girls affected by conflict in Northern Mozambique." – Boaventura Veja, Programme Office at UN Women.
Past achievements and efforts
Behind the smooth project implementation was the accumulation of past achievements and successful experiences. One of these was NEC's participation in a pilot project developed by Nippon Biodiesel Fuel (NBF), to develop a biofuel business in Mozambique.

The aim of the project was to build financial and information infrastructure in areas where electricity infrastructure was not yet developed. Until then, remittance services provided by mobile phone operators in neighboring Kenya had been available in some areas of the country, but the functions were limited. In many areas, there are no banks. People keep their money as "cabinet savings" at home. Since ATMs and Internet banking services are not available for money transfers, people routinely bring cash by themselves to payees or entrust money to trusted family members.

It is easy to imagine the difficulty of introducing a financial infrastructure in such circumstances. Thanks to the evolution of modern IT technologies, it has become feasible. The use of electronic money, including remittances, deposits and payments, has been made possible by solar power generation, energy storage technology, power-saving tablets and smartphones as well as non-contact IC cards that can be used without Internet access. Needless to say, for people in rural areas, which account for some 80% of the country's population, this has made the buying, selling and trading of fertilizers and agricultural products much more efficient.

These activities were part of NEC's efforts to strengthen the humanitarian supply chain in line with SDGs (Sustainable Development Goals). An e-voucher subsidy system in Namibia in the southwest of Africa is a good example of how these efforts have borne fruit.

The country has long provided subsidies to farmers in need. However, since they were paper-based vouchers, it had major problems with the lack of real-time data for supply decisions, information on individual beneficiaries and traceability.

NEC's "e-voucher" management system was introduced to address the problems. NEC has provided management system through NBF to as many as 24,000 farmers in Mozambique since 2015, and its effectiveness has been proven. It has delivered some remarkable benefits:
"The right people receive the right subsidy amounts at the right time in an efficient manner."
"Transparency in the use of subsidies increases, and macro-level information can be tracked among the relevant parties, such as support agencies, distributors and beneficiaries."
"Operational management labor force is greatly reduced compared to that needed for paper-based vouchers."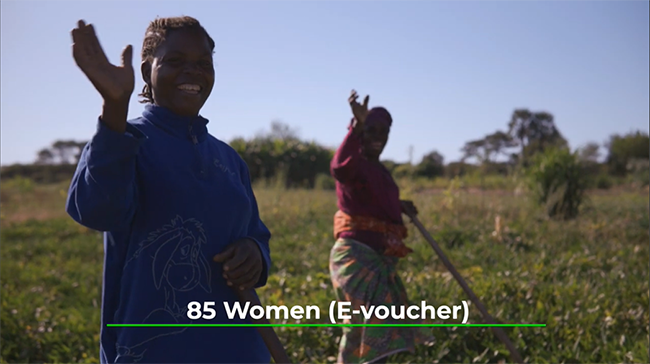 Growing expectations for future development
This current project narrowed the target group to women among IDPs affected by conflicts in Mozambique. There were 625 beneficiaries and all of them were provided with contactless IC cards free of charge. The number of mobile vending trucks with smartphone terminals for payment could be limited to three by providing effective training which also delivered project results with greater certainty. Limiting the implementation period to two months, from mid-October to mid-December 2022, was also part of the aim.

There is great potential to expand the number of participants and the duration of the program. Above all, the project has created greater hope within the Mozambican government and local communities of IDPs. There is no doubt that this project will create more opportunities for NEC to take on future challenges.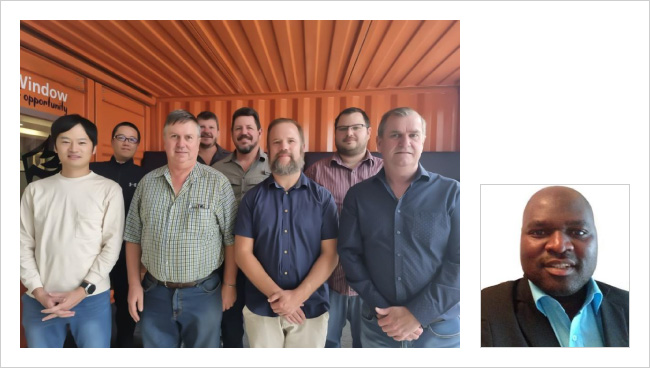 The excellent preparation and support by the Team ensured that the training went smoothly and without any incidents. Both the team and learners were very positive about the training and eager to start the project. Sietze Albertse, NEC XON (back row, second from right)

At NEC XON we aim to solve social challenges through the deployment of technology solutions that support the mandates of International Organizations and ultimately improve the lives of their beneficiaries. Yasuhiro Imanaka, On loan from NEC to NEC XON in South Africa (front row, far left)