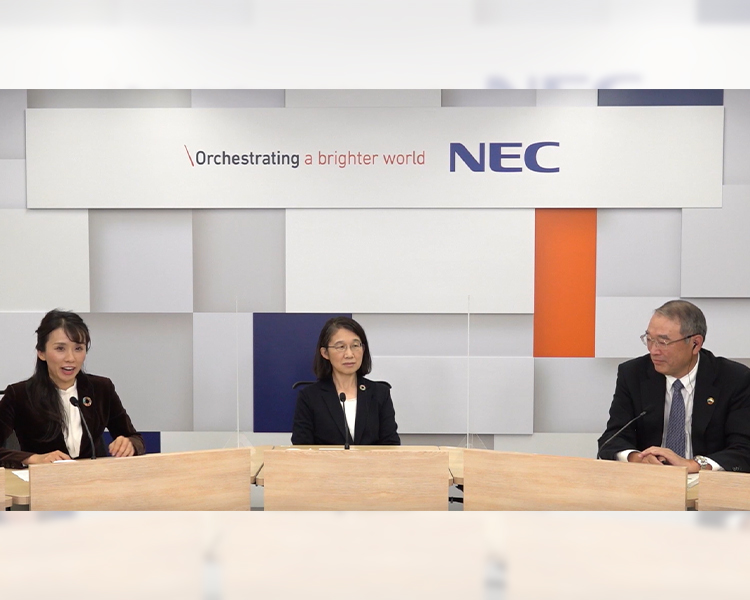 Achieving SDGs with international organizations using the power of digital

~Innovating for the new era post COVID-19~
NEC Corporation recently hosted its inaugural NEC Visionary Week, a global event featuring over 80 online sessions held over 10 days between November 12 and December 4, centered on the themes of "People", "City", "Industry" and "Technology".

One of the key sessions of NEC Visionary Week was a panel discussion focused on achieving the Sustainable Development Goals (SDGs) through partnerships using the power of digitalization. The session featured speakers from international organizations, private technology companies and the Japanese government, all of whom have partnered with NEC on humanitarian and other related initiatives.

Dr. Nobuhiro Endo, Chairman of NEC Corporation, hosted the panel, together with panel moderator Mihoko Kashiwakura, Head of Japan at the Bill & Melinda Gates Foundation—an organization that works with the public and the private sector etc. to solve poverty issues and health challenges in low to middle income countries. They were joined by panelists Anuradha Gupta (Deputy CEO, Gavi, the Vaccine Alliance), Enrica Porcari (CIO & Director of Technology, United Nations World Food Programme; UN WFP), Dr. Hiroshi Kuniyoshi (Deputy to the Director General, United Nations lndustrial Development Organization; UNIDO), Keiko Okada (Deputy Assistant Minister, Ministry of Foreign Affairs of Japan; MOFA), and Dr. Toby Norman (CEO and Founder, Simprints Technology Ltd.).

Panelists discussed the role of digital technology and responsible data management in food security, healthcare, emergency response and socio-economic support. They explored the significance of technology in responding to and recovering from COVID-19 and the role of technology partnerships between the private sector, international organizations and governments to achieve the SDGs. The following is an overview of their discussion.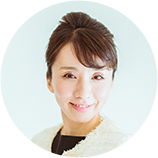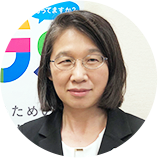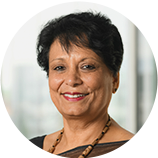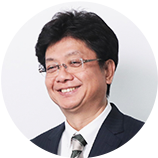 Leveraging digital technology for the
betterment of global society
While much of the world continues to adjust to life amid COVID-19, conditions are particularly critical for developing nations who are grappling with problems that existed prior to the pandemic. Ms. Kashiwakura asked panelists how the power of digital technologies can be leveraged to respond to such critical humanitarian issues and build the foundations for the betterment of global society.
NEC's Chairman Dr. Nobuhiro Endo kicked off the discussion by introducing the company's portfolio of technologies in biometrics, AI and privacy that are being continuously evolved to create greater social value and address social challenges, including those faced by fellow panelists. "NEC's role is to build a platform using technology that can create social value, including safety, security, fairness and efficiency, through the use of ICT," he said.

One current example of how digital technology is being leveraged in the area of global healthcare is NEC and Simprints Technology Ltd.'s partnership with Gavi, the Vaccine Alliance, to develop a practical application for child fingerprint recognition to improve vaccination management in low to middle income countries.

Deputy CEO of Gavi, Anuradha Gupta, pointed out some of the key benefits of utilizing digital technology for humanitarian action, specifically the advantage of scale and the ability to develop cost effective solutions. She also emphasized that digital solutions have the potential of leapfrogging current systems, but the challenge is to create the right conditions for these solutions to work at scale.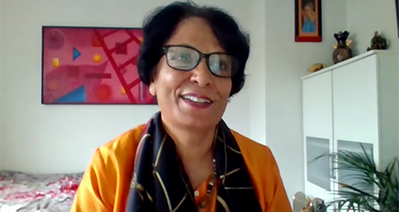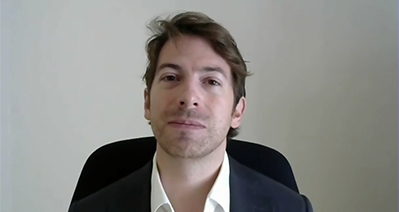 Picking up on the theme of the conditions needed for success, Dr. Toby Norman, CEO and Founder of Simprints, spoke of the importance of ensuring the technology is fit for purpose and is effective in the last mile, taking into particular consideration the often highly difficult conditions that are encountered. In the context of the child fingerprint project, "that means something that can work offline, is simple, straight forward and very robust, and that doesn't cause a burden on health workers."

Dr. Hiroshi Kuniyoshi, Deputy to the Director General at the United Nations Industrial Development Organization (UNIDO), noted that technology is key to better achieving the SDGs, though it also poses a risk to developing countries, in that they may fall further behind if they cannot develop the capacity to leverage modern technologies. In this context, UNIDO's "

Global Call for Innovative Ideas and Technologies," and its

Sustainable Technology Promotion Platform aim to address these risks, and enable all countries to reap the benefits of modern technologies. UNIDO's partnership with NEC on ICT solutions for inclusive and sustainable industrial development also aims to generate significant impact for developing countries. "We are committed to harnessing the power of technology to achieve a higher level of industrialization that is inclusive and sustainable for all," he stressed.

Keiko Okada, Deputy Assistant Minister of the Ministry of Foreign Affairs of Japan (MOFA), which is highly active in the area of international cooperation, agreed with Dr. Kuniyoshi's points, adding that "ICT can be effective for building resilient economies and societies in the mid to long term," and that it also plays a big role in achieving the principle of "no one left behind". For example, using advanced technologies such as biometrics can contribute to the effective and efficient operation of international organizations.
Higher significance of digital technology in the post COVID-19 era
Digital technology is becoming even more essential in the areas of global health, food security, and industrial development in the COVID-19 era, and as MOFA's Okada explained, the challenge ahead of us is to rebuild from the pandemic and create an even more flexible and resilient society where the SDGs can be better achieved.

Ms. Okada noted that times of difficulty are in fact times of innovation, to which Dr. Kuniyoshi (UNIDO) added that COVID-19 has actually accelerated the adoption of advanced data technologies around world, in everything from using artificial intelligence for medical diagnostics, to relying on mobile technology for data collection and contact tracing.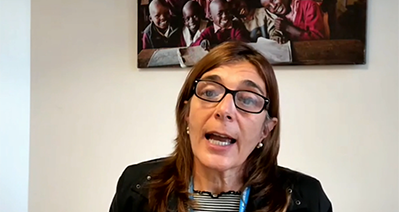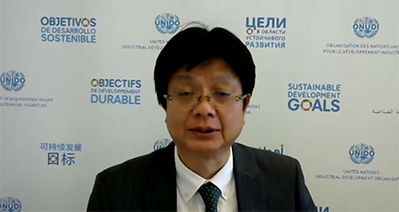 Enrica Porcari, CIO & Director of Technology at the UN World Food Programme (WFP), said the COVID-19 pandemic has doubled the number of people that are facing severe hunger, but the resources needed to respond to this crisis as well as other existing challenges have not doubled in kind. Technology is allowing her organization to securely deliver assistance further, faster and more efficiently.

WFP leverages technology to deliver assistance more efficiently to its beneficiaries, with recent examples being its

Hunger Map, which tracks risks around the world in real time, and its

Emergency Service Marketplace, which helps around a hundred organizations to organize and ship essential services to those in need.

Ms. Porcari also stressed the importance of using digital technology to understand and empower the people WFP serves. Through WFP's SCOPE beneficiary services management platform, the organization provides some 60 million people with secure digital identities, which are essential to giving them more choice over the help they need most. That's why partnerships, like the one launched with NEC in August 2019, are so important; providing expertise, knowledge and technology that helps WFP to save lives and change lives every day.
Key role played by technology partnerships between governments, international organizations, and the private sector
Many of the world's development challenges—including poverty, disease, conflict, natural disasters and climate change—are becoming increasingly difficult and complex to address. To solve such global issues based on the concept of human security, Ms. Okada (MOFA) pressed the need for diverse actors, including companies, SMEs, NGOs, international organizations and governments, to work together.

"If you want to go fast, go alone. But if you want to go far, go together," added Ms. Gupta (Gavi). She said that while governments bring the huge advantage of scale and public financing, the private sector brings unique skills, efficiency and innovation. She went on to emphasize the importance of establishing a high level of trust in such relationships.

NEC's Dr. Endo expressed a strong commitment to developing partnerships with governments and international organizations, describing his view that private companies now have an essential role in driving and shaping a sustainable future, by maintaining business continuity that accelerates changes for the better over the long term.

Ms. Porcari (WFP) noted that the vision embodied in NEC's brand statement of "Orchestrating a Brighter Future" is only possible when everybody sits at the same table and aligns both on principals and on the commitment to deliver. Dr. Norman (Simprints) concurred, adding that one of the reasons they are so excited to partner with NEC and Gavi is their shared commitment to delivery, and to also address the challenges around privacy, which is particularly important with their child vaccine project, where they are trying to get truly informed consent from mothers to provide their children's fingerprints.

Ms. Okada (MOFA) expressed the hope that many more private companies who are interested in this area will be inspired by NEC and Simprints to explore the potential for involvement in humanitarian action via their own business.
NEC's Dr. Endo closed the session by reiterating the message that private companies have an essential role in shaping a sustainable future. He stressed that global digital collaboration between the private sector, international organizations and governments, can bring new solutions within reach to create a brighter, more sustainable future.
Although each of the panel participants spoke from varying perspectives in different organizations, they were all aligned on the goal of continuing to expand future possibilities to co-create for a better world.

At NEC, we look forward to further discussions with companies, international organizations and governments around the world who share our goal of solving global problems.