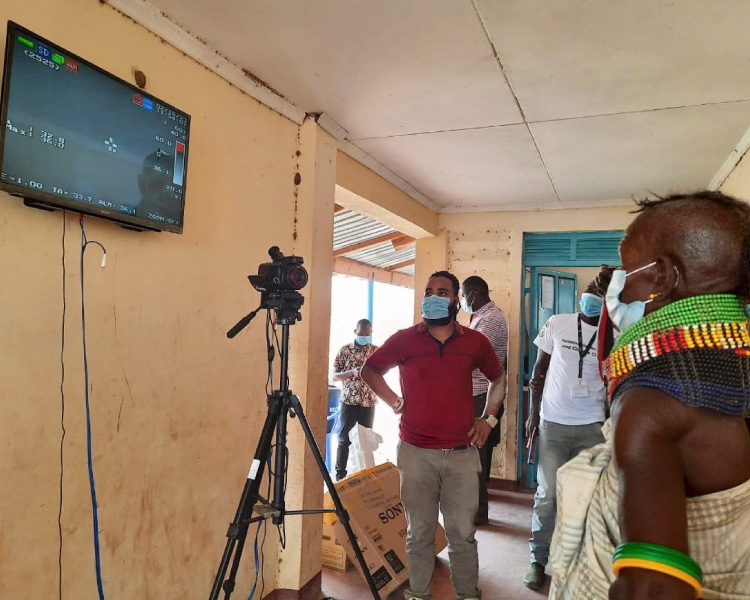 Fostering sustainable growth and development in Africa with ICT tailored to local needs
The 54-nation African continent is home to a highly diverse range of ethnic groups, each with their own unique culture. It is also a region that is experiencing significant growth in both population and urbanization. According to JETRO, the region's population is expected to surpass that of China and India by 2030 to become the world's largest, with an estimated population of 1.7 billion. Sustained economic growth is expected to follow.

NEC has worked to improve the quality of life of people living in Africa, for nearly 60 years, establishing lifelines in regions across the continent through business activities rooted in local communities. The

Tokyo International Conference on African Development (TICAD), an international conference focused on development in African countries, has been a platform through which NEC has had the opportunity to further deepen its relationship with Africa.
Shifting from supporter of local growth to developer of mutually sustainable business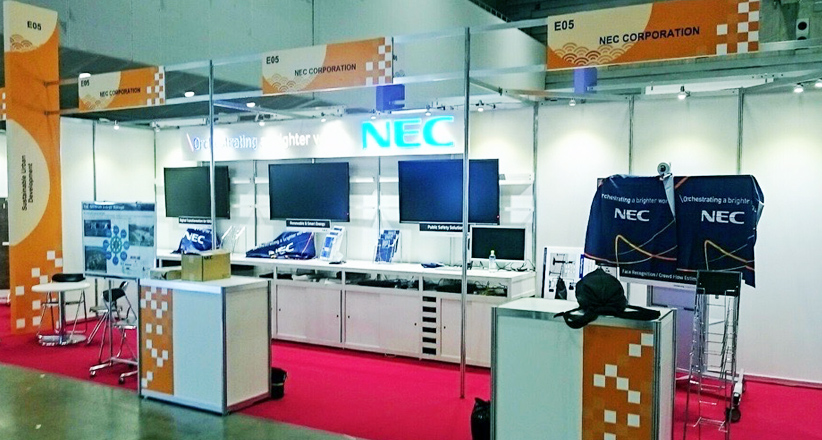 Led by the Japanese government in collaboration with international organizations such as the United Nations and the African Union Commission, TICAD is currently held every three years and attracts tens of thousands of participants from international organizations and the private sector, as well as leaders from many African nations. During the event, active discussions are held on how to utilize Japan's technology and international development capabilities to further accelerate Africa's growth.

NEC has participated in each of the TICAD conferences from TICAD4 in 2008 to TICAD7 in 2019, engaging in discussions with key figures from governments, international organizations and the private sector, about how NEC's technologies and solutions can be utilized to promote Africa's growth. These discussions have been a catalyst for several initiatives in the region.

In 2016, TICAD6 in Nairobi, Kenya was the first TICAD to be held in Africa. Then-Prime Minister Shinzo Abe, accompanied by a number of Japanese organizations and businesses, visited the conference to hold in-depth discussions with leaders of African countries, international organizations, NGOs, and other key figures.

NEC's Chairman Nobuhiro Endo participated as a member of the mission accompanying Prime Minister Abe and had the opportunity to showcase how NEC's biometrics technologies, including facial and fingerprint authentication, can significantly improve security and national ID systems in African countries. The booths set up by NEC and the Ministry of Internal Affairs and Communications (MIC) each exhibited NEC's facial recognition solutions and provided demonstrations for visitors to experience the solutions firsthand. The MIC booth was visited by Prime Minister Abe and President Uhuru Kenyatta of Kenya, the host country of the conference, along with other heads of state, attracting attention from media in Japan and around the world.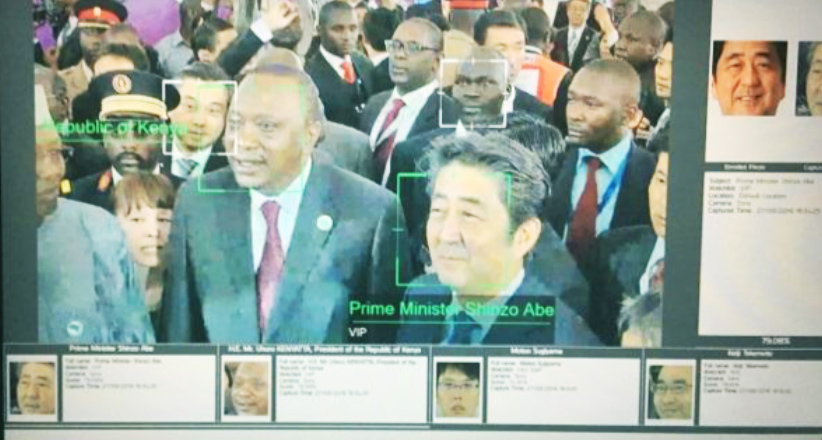 At TICAD 7 held in Yokohama in 2019, then-Prime Minister Abe, in his

keynote speech, referred to the submarine cable connecting Angola and Brazil, which NEC worked on for six years through to its completion in 2018, noting that it is "the first ever cable linking Africa directly with South America, a shining achievement in the history of telecommunications.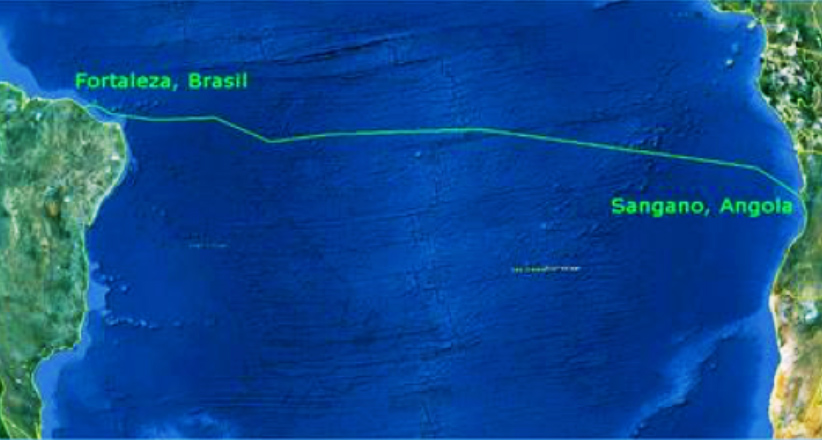 TICAD 7 was a significant event for NEC with respect to new partnerships. It formed MOUs with the

United Nations World Food Programme (WFP) on food aid and biometrics, with the

United Nations Industrial Development Organization (UNIDO) on ICT support, and with the

Ministry of ICT of the Republic of Rwanda on

ICT utilization using biometrics. Furthermore, prior to TICAD 7 in June 2019, an MOU was signed between

Gavi, the Vaccine Alliance,

Simprints Technology and NEC on the provision of

child fingerprint recognition technology to promote the spread of vaccines among children in developing countries. These four MOU signings were commemorated at a ceremony held by the Japanese government during TICAD 7.

NEC's participation in the last four TICAD events has changed its perspective on Africa, as well as its role in the region. The company has evolved from a supporter of local growth to a developer of mutually sustainable business solutions that support local growth.

Africa still needs significant infrastructure. NEC's participation in TICAD has allowed it to better understand those needs, along with the many opportunities where it can contribute to Africa's long-term development.
Development of unique technologies to meet local needs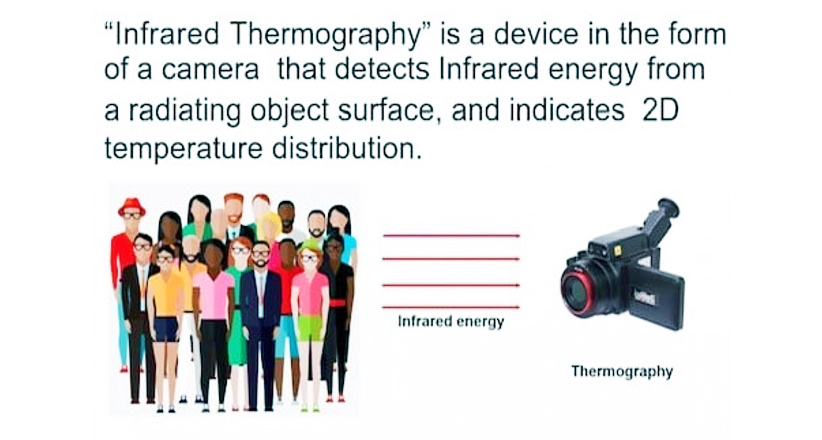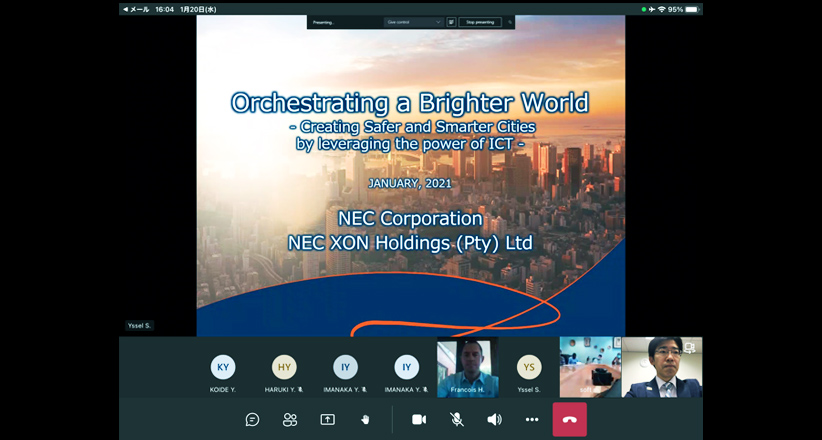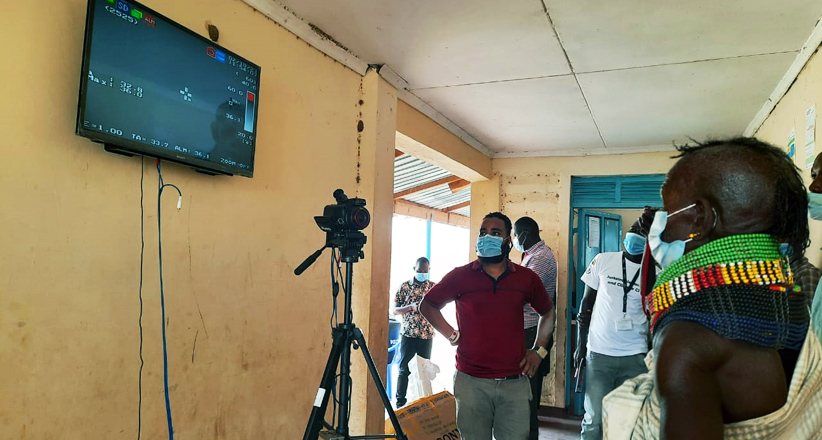 Ever since it began operating in the African region in 1963, NEC has taken technologies originating from Japan and utilized them for the development of local infrastructure in Africa, including establishing national ID systems, telecommunications infrastructure, and energy projects. In 2018 NEC acquired XON, an ICT solutions company in South Africa, and made it a subsidiary. In doing so, NEC established an agile structure that can respond quickly to local needs with the aim of expanding its social infrastructure solutions going forward.

One example of NEC's work in local development is the establishment of a national ID system in South Africa. Since 2002, NEC has provided a fingerprint matching solution to ensure that South Africans have equal access to public services. By digitalizing fingerprint identification, which had previously been operated manually with paper documents, NEC was able to significantly improve accuracy and administrative efficiency. During almost 20 years, with a database which enables to register 70 million fingerprints, NEC's fingerprint identification solution has become a foundational component of the social security infrastructure of South Africa.

Another example is the microwave wireless communication systems and renewable energy storage systems that it provides for the base stations of mobile network operators (MNO) mainly in Nigeria, Kenya, and South Africa. Local customers were seeking a solution that provided both network stability and an efficient and reliable power source for telecommunications infrastructure, specifically to operate communication devices at base stations located in areas that do not have access to electricity. Through its local subsidiary, NEC developed a new solution that combines renewable energy generation and battery storage. Carbon dioxide emissions are reduced by limiting the amount of fuel required for diesel generators, which are widely used in unelectrified areas in Africa. Today, NEC provides a full range of solutions for telecommunications, from installation to operation and maintenance.
Reference:

NEC XON Orchestrating a Brighter World – Tower Brings People's Better Life

The South Atlantic Cable System (SACS), which Prime Minister Abe mentioned in his keynote speech at TICAD7, further demonstrates NEC's role in the development of Africa. Despite NEC's 40 year involvement in the submarine cable system business, this was its first large-scale project in the Atlantic Ocean. The goal of the project was to meet increasing demand for high quality telecommunications in African countries. Other projects include cooperation with the Government of Japan on countermeasures for 18 countries during the Ebola outbreak in West Africa, by providing thermal imaging solutions for airport and border security in Kenya. Similar solutions are now being used to combat COVID-19.
Making a difference in Africa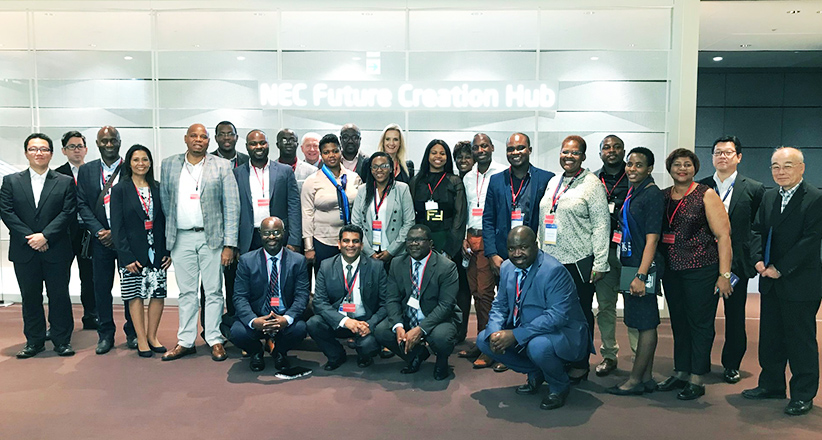 Leading NEC's business expansion in Africa are Hiroki Yoshifuji, and Yosuke Koide. Both have spent many years in the region with Mr. Yoshifuji having been stationed in South Africa, Kenya and Nigeria, and Mr. Koide in South Africa.

They initially found it challenging to understand the cultures and business customs of the local people. It was not uncommon for changes and adjustments to be made to the schedule right up to the last minute, even in the case of top-level meetings between the leaders of the countries and NEC executives at TICAD.

However, the work also brings a great sense of fulfillment. "NEC solutions are making a significant difference in the local community. It is highly rewarding to be involved in a region with such strong prospects for market growth and businesses expansion," says Mr. Koide.
For the future growth and development of the region
The 8th Tokyo International Conference on African Development (TICAD 8) is scheduled to be held in Tunisia in 2022. "With a renewed focus on SDGs, our goal is to be even more active than last time, showcasing how NEC's latest advanced technologies and products can contribute to the expansion of ICT infrastructure, social peace and stability, and health and hygiene," says Mr. Koide.

As it approaches 60 years of involvement in the African region, NEC remains committed to improving the quality of life of people living in Africa, through the provision of solutions that address local needs and contribute to the growth and development of the region.