Displaying present location in the site.
ARTS
Automated Radar Terminal System
A state-of-the-art air traffic management system designed to meet the needs of air traffic approach control facilities in a variety of operational environments and traffic densities.

It provides many levels of redundancy allowing air traffic services to be provided safely even if a component failure takes place.To ensure the highest level of safety, the integration of multiple surveillance tools provides advanced alert and warning capabilities.
NEC is addressing to realize reduced separation of aircraft, more flexible use of airspace and improved safety level in order to allow the management of air traffic growth.
NEC's Terminal Control Workstation (TCW)
Creative and comprehensive "Designers" in NEC group participated new workstation console development for today's demanding mission critical environments. NEC's Terminal Control Workstation (TCW) was evaluated by engineers and controllers from various points of view, and its human-machine interface(HMI) reduces fatigue in the high stress air traffic controller environment.
Stylish and elegant design
Environmental friendliness
Ease of use and maintenance
Accommodation of variety of people and equipment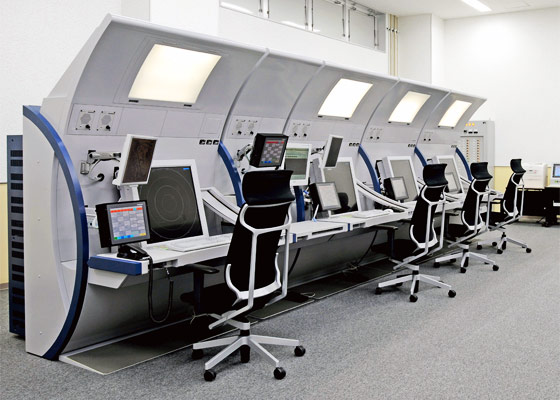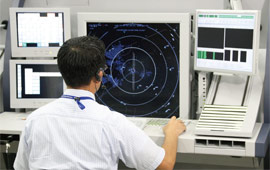 Touch Entry Device for Voice Communication Control System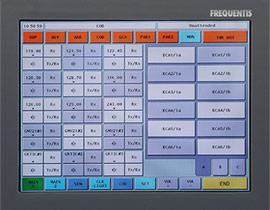 For its HMI, a 12.1" high brightness Touch Entry Device is used in the voice communication control system (VCCS) as an integral component of ARTS.
VCCS switches A/G radio, land-line, voice page, inter-comm and public telephone line for the operator.
This VCCS was originally developed by Frequentis and is used by Eurocontrol, the FAA and other authorities currently.
Technical Characteristics
Display Performane
Display
2,048 × 2,048 Full Color LCD
Range (max.)

ASR: 100 nmi. / 200 nmi.

PAR: 10 nmi. / 15 nmi. / 20 nmi.

ASR/PAR Display Switchover
< 1 second
Video Display

ASR Background and MTI Video

SSR Decoded(Mode 3/A) Video

PAR Background Video

Start up time
< 3 minutes
Switchover Time
< 5 minutes
Operation Mode
Normal mode / Bypass mode (fail-safe mode)
Controller Adis
Minimum Safe Altitude Warning (MSAW)
Yes
Short Term Confict Alert (STCA)
Yes
Restricted Area Infringement Warning (RAIW)
Yes
Sequence Manager (SM)
Yes
Auto ATD/ATA Calculation
Yes