Displaying present location in the site.
Case Studies - ZEN-NIPPON SHOKUHIN
Business Continuity Solution for Cooperative and Voluntary Chain
NEC's clustering system (*1) improves the IT infrastructure availability of Japan's largest cooperative and voluntary chain supporting their continuous growth.

(*1)Cluster system: A linked configuration using multiple computers to enhance the availability of information systems.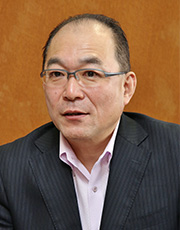 ZEN-NIPPON SHOKUHIN presides over the largest cooperative and voluntary chain in Japan counting some 1,800 shops comprising individual shops and small supermarkets. "Our company's mission is to maximize profits for our member stores," said Akira Onda, Corporate Senior Officer Deputy Director Division President of Information System Division at ZEN-NIPPON SHOKUHIN explaining the co-op's mission and IT initiatives. "We support the sales and profit improvement of our merchants through our proprietary information system that performs operations such as automatic ordering and one-to-one marketing utilizing POS data."
In 2005, the company totally overhauled from a mainframe to an open system and launched its first-generation IT platform. The amount of data has subsequently increased in keeping with their expanded scale of business.
With the ever increasing volume of data, batch processing that needs to be performed at night also increased, with slow application screen response and other performance problems also occurring. To resolve these issues, ZEN-NIPPON SHOKUHIN decided to implement a large-scale renewal of mission-critical systems.

The company then embarked on building a second-generation IT platform through a total migration to Windows and Linux environments and the introduction of virtualization technology.
ZEN-NIPPON SHOKUHIN understood that it was vital to select clustering software that would ensure reliable business continuity from their system design phase.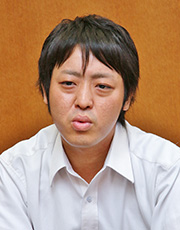 "When mission-critical systems go down, not only are shops unable to place orders, but our entire company operations are halted," explained Hiromu Takagi from the Information System Division. "It is therefore vital that we are focused every day on ensuring that system failures do not occur."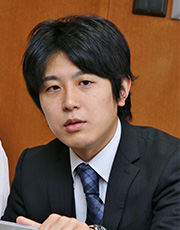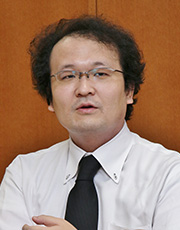 ZEN-NIPPON SHOKUHIN also serves as a wholesale company conducting EDI among various manufacturers and affiliated stores in the chain, and the company had introduced a wide variety of applications to their systems, including mission-critical systems, to establish coordination across the systems of each company.

However, for ZEN-NIPPON SHOKUHIN most of the clustering products on the market did not support a mixed application environment. Furthermore, the clustering software introduced in the first-generation IT platform was a CUI (*2) based product. "When faults are detected, there was a need to look up and check the appropriate commands which created time lags until recovery," commented Takehiko Onuki working for Future Architect, Inc., supporting ZEN-NIPPON SHOKUHIN build its system architecture. "Thus, the second-generation IT platform required a product which came with intuitive GUI operations."

It was at this point that NEC's EXPRESSCLUSTER X caught the attention of both ZEN-NIPPON SHOKUHIN and Future Architect, Inc.

The deciding factors for adopting EXPRESSCLUSTER X included:


Major package products already evaluated and verified with a robust delivery track record.
The system can be operated by a web browser-based GUI.
The products were the first on the market to offer proven Linux and Windows cross-platform support for cluster construction.
"In terms of operations, selected server vendor Hewlett Packard Japan (*3) was also in charge of EXPRESSCLUSTER X maintenance, and they had a very stable and smooth technical support system that coordinated well with NEC, which was another point in their favor," added Daisuke Iwahashi of Future Architect Inc.
*

(*2)

CUI: Character-based User Interface. A command-based operation system using only keyboard input and character display.

(*3)

A partnership between NEC and Hewlett Packard Japan Co., Ltd., a partner in NEC's "CLUSTERPRO WORKS" partnership program dedicated to EXPRESSCLUSTER X.
The second-generation IT platform was launched in January 2015, implementing a cluster system that included failure prediction failover capability.
"We've had no questions or complaints from the management team with respect to EXPRESSCLUSTER X, so we can assume that it is running without any problems," said Hiromu Takagi.
"Furthermore," added Daisuke Iwahashi, a specialist in the Technology Innovation Group at Future Architect Inc., "because operations during periodic maintenance and even failover are GUI-based, service operations can be executed more quickly than before, leading to a reduced load for operations personnel."
ZEN-NIPPON SHOKUHIN CO., LTD.
Type of business
Cooperative and Voluntary Chain

Established
May 1962
Address
6-2-2 Iriya, Adachi-ku, Tokyo
Employees
384 (August 2014)
Business overview
Presides over a voluntary food chain with more than 1,800 member stores nationwide.
Offers merchandise including general food products, fresh food, liquor, and healthcare products, as well as consulting services such as management guidance and shop floor sales guidance.
URL
http://www.zchain.co.jp/