Displaying present location in the site.
Series of columns: Effective utilization of BOP (Bill of Process)
PLM Strategy as the New Normal era
Realization of digital collaboration between engineering and manufacturing starting with BOP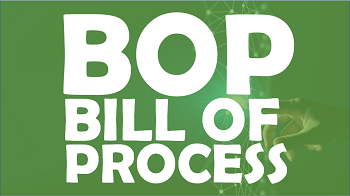 Obbligato has a wide variety of composable solutions and has been evolving continuously for more than 30 years by incorporating the latest technologies to meet the needs of Japanese manufacturing industry. As a core concept of MONOZUKURI, Obbligato is equipped with advanced features in BOM and BOP management that allows its user to utilize BOM and BOP in effective manner.
In this new series of columns, we will explain about the benefits of effective utilization of BOP that support product designing, manufacturing and other related business processes across the product lifecycle as a basic and important information.
Effective utilization of BOP vol1:Digital collaboration between engineering and manufacturing
Since the 1990s, it has been widely recognized that "strategic use of BOM (Bill of Materials)" is essential, in order to respond to diversifying market needs, reduce product development lead time, relate and manage various technical information such as drawings, documents, parts etc... This is the so-called Product Lifecycle Management (PLM) system.

Since the 2010s, the BOP (Bill of Process) has been attracting attention as a measure to strengthen the competitiveness in global manufacturing.
In the previous columns, we explained that BOM refers to the product configuration information that defines "what kind of parts and how many of them" are required to manufacture a product.". Hence, BOM represents the information pertaining to product configuration that focuses on keyword "What". On the other hand, BOP refers to the information pertaining to the manufacturing process, that describe "in which process", "what parts are used", "how", and "what equipment and jigs are used" to manufacture a product. Hence, BOP represents the information that focuses on keyword "How".

The following figure describes the role of BOP and the relation between BOMs such as engineering BOM (E-BOM) or manufacturing BOM (M-BOM).