Displaying present location in the site.
NEC Storage ReplicationControl SQL Option
NEC Storage ReplicationControl SQL Option enables users with systems based on Microsoft® SQL Server to make snapshot backups without interrupting the operation of databases, for the purpose of extended-hour online operation and backup operations concurrent with batch operations at night.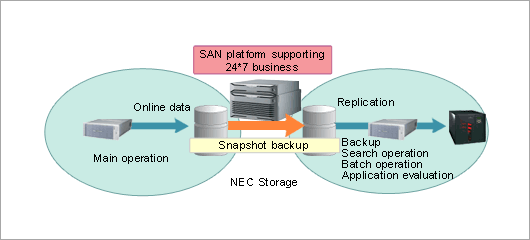 *

Microsoft, Windows and Windows Server are registered trademarks or trademarks of Microsoft Corporation in the United States and other countries.
*

Other system names, company names, and product names are trademarks or registered trademarks of their respective holders.