"There is so much more we can build on!" Interviews with female business leaders by NEC Australia
As one of its initiatives to promote inclusion and diversity, NEC Australia was engaged in a project that involves interviewing female business leaders working for the NEC Group in countries around the globe (i.e., the Women in Business series).
Learning more about this project from the interviewer herself—Kylie Smith
We spoke with Kylie Smith, Head of Marketing at NEC Australia and the interviewer for the Women in Business series, to learn more about this project.
Ms. Smith began by telling us, "I first became interested in this project when an opportunity arose during discussions around what we could do in Australia for International Women's Day."
Ms. Smith went on to say that it was her participation in the leader development program sponsored by the NEC's Global Business Unit, that spurred her to embark on this project.
"I realized that not only is there a need within Australia to better amplify our female employees at NEC, but a need for the business globally to amplify women within NEC and women in business more generally."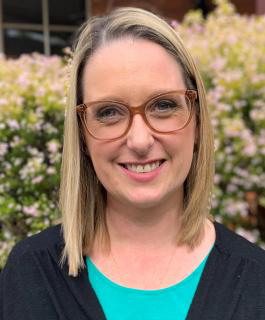 "I'm hoping that the Women in Business series will showcase the diverse and amazing capabilities of women in NEC globally. Once we started the interviews, we realized that there was so much more we could build on. There are so many opportunities to start trying to work on how we can encourage females into STEM from early education through to tertiary level," added Ms. Smith.
Ms. Smith also told us, "We will continue working on developing further videos."
In the future, Ms. Smith and fellow project members also hope to move into interviews with teachers in STEM education.
When asked what left an impression on her during the interview process, Ms. Smith answered, "All the women I interviewed gave such great insights into their own experiences, but what I quickly discovered was how there were so many aligning messages that came out of the discussions. There was a common theme of 'we aren't all perfect, we aren't superhuman, and we need to accept that we are good at what we do, no matter what'."
Ms. Smith also shared with us a message for members of the NEC Group. "I'd like to encourage all females as part of the NEC Group to believe in themselves, to strive for what they want to achieve and anything is possible!" Finally, she quoted a message from a speech by former First Lady of the United States, Michelle Obama.
" Don't be afraid. Be focused. Be determined. Be hopeful. Be empowered. "