Dive into Inclusion & Diversity Vol. 6: A man who travels around the globe once a month?! Learning about global trends and vital business skills in the post-COVID-19 world with Kunihiro Kobayashi, a business creator and world traveler
Event Report
Date & Time: September 29, 2022; 12:05 - 13:15
Event format: Online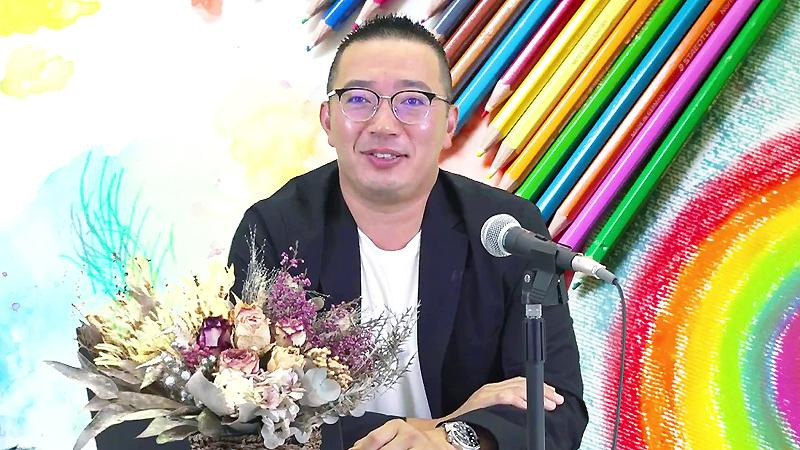 Dive into Inclusion & Diversity is an online seminar held for employees to gain knowledge and raise awareness on inclusion and diversity. In September, we invited world traveler and business creator Kunihiro Kobayashi to be a guest speaker on the theme of "Multiculture."

Mr. Kobayashi's presentation started with a quiz on common knowledge from around the world. This gave participants an opportunity to realize that the "common knowledge" we read and hear about at school or on the Internet merely scrapes the surface of what is actually happening across the globe. He then reflected on how risky it is to maintain the same values in a changing world by reflecting on how business has changed over the last 20 years. Sharing a number of personal experiences, he explained the importance of making an effort to raise one's market value and respect others in this ever-changing world.
The audience posed numerous questions, and Mr. Kobayashi thoughtfully answered each one based on his own personal experience. This article presents excerpts from some of them.

Question: Please tell us what you keep in mind when meeting people with different values and building relationships of trust with them. When I was a researcher at a university in the United States, I of course knew that English and research skills were important, but felt that it was difficult to achieve results together when conducting collaborative research unless we first developed a relationship of trust as individuals. At the time, I tried to make a real effort to greet my peers and share the hardships that arose as we worked together, but would like to ask if you could share with us any tips or know-how for building fundamental relationships.

Mr. Kobayashi: Since I travel around the world once a month, visiting around one country per day and meeting many people, I place a great deal of emphasis on how well you can get to know others from the very beginning, or what is known in the presentation world as "breaking the ice." It may sound extremely trite, but I try to do a lot of research in advance to find out what Japan has in common with the countries I am visiting and where the people I am meeting hail from. I find myself looking things up on Wikipedia, or recalling that a certain soccer player or someone else was once in the country or city I will be visiting. While I have a certain degree of knowledge about countries I have already visited, there are also countries I have never been to, so I try to focus on finding common ground through icebreakers.

Question: While I realize it depends on the area in which you are doing business and who you are doing business with, how much English do you think is necessary to do business globally without hesitation? And if your English skills are limited, what steps can you take to compensate for this?

Mr. Kobayashi: English will not necessarily be the official language in many of the countries you will approach in the future, and in many cases, English may actually be a second or third language for the people with whom you interact. This is why I think that, in general, it is unnecessary to develop native-level English skills. In recent years, tremendous advancements have been made in smartphone translation functions. There are times when at the end of a meeting I will write down "This is my understanding of what we just talked about in this meeting. Can you please confirm that it is correct?" on a piece of paper and then get approval. As for basic day-to-day communication, you can get by to some extent by using simple English and convenient digital tools. If you have time to study English, it would be best to go somewhere abroad.

Question: You are taking on a variety of business ventures around the world. What is the secret to coming up with one idea after another when it comes to your work?

Mr. Kobayashi: I place value on determining what will make the other person happy. In this day and age, there is no room for one-sided exploitation in the business world. Regardless of what industry you are in, you must constantly think about what you can do to create a WIN-WIN situation. I believe that constant curiosity—that is, asking why—combined with an awareness of how important it is for the other party to win is what makes it possible to come up with business ideas.

Question: Could you please tell us what strengths, if any, you draw on as a Japanese person when working or negotiating with people from around the world?

Mr. Kobayashi: One ability that is unquestionably a strength possessed by Japanese people is the ability to communicate. A prime example of this is omotenashi, the Japanese word for hospitality. Earlier I mentioned the importance of respecting others, and I believe that Japanese people and Japanese companies are exceptionally capable of listening to others rather than imposing their own opinions on them. Although omotenashi is often associated with the tourism industry, it also makes a big difference when it comes to business communication. Going forward, I believe that omotenashi will become a great asset for Japan.
Feedback from Participants
We received numerous comments from participants, and below is a sampling of those we received.

"What really left a lasting impression on me was when he said, 'the world is rapidly changing' and 'maintaining the status quo will set you back.' I want to remain in contact with people outside our company and around the world."

"He gave me the courage to tell those around me that it is important to adapt to change, even though there are some who do not see change as a good thing."

"I was fascinated to hear that it's not just qualifications and language skills that increase your market value, but also the determination and analytical skills that lie within you."

"I really identified with the statement, 'Always think about what will make the other person happy.' I would like to put this into practice in my own work and life immediately."

This seminar provided an opportunity for participants to learn the keys to being successful on the global stage in the post-COVID-19 era.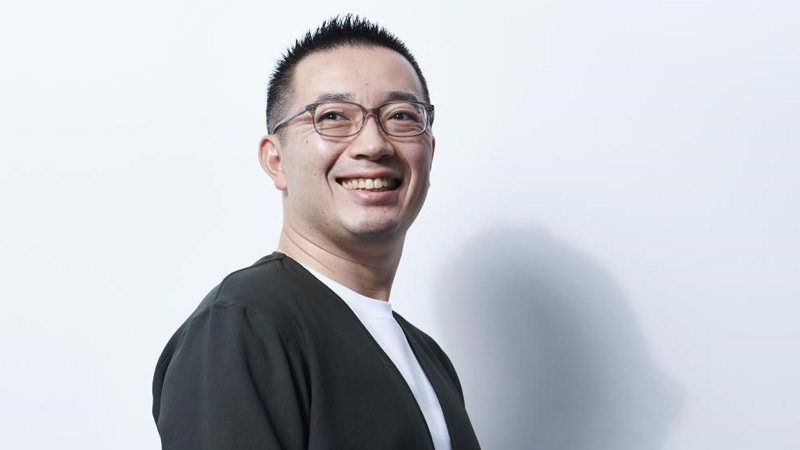 Kunihiro Kobayashi

Traveling a distance equivalent to 20 times around the globe each year, Kunihiro Kobayashi is a traveling businessperson who transforms the unknown into value. After graduating from the University of Tokyo in 2001, Mr. Kobayashi was assigned to the Information Industry Division of Sumitomo Corporation. Desiring to realize his dream of working while traveling the globe, he decided to start his own trading company at the age of 28, selling flowers, marine products, plastics, and other wholesale products. Knowing that his company would not survive if it merely did the same things major companies do, Kobayashi began traveling to South America, Africa, Eastern Europe, and the Middle East to find unknown niche products and expand his business. In addition to delivering flowers from around the world to Japan, he is developing a fisheries business in South America and selling organic vegetables from Japan in Southeast Asia. Over the years, he has traveled to countries thought to be "troublesome," "dangerous," and "far away," all the while making one achievement after another that no major trading company has ever accomplished.

Books Published
2019:

Why I Chose to Import Kenyan Roses: Living Life as a World Traveler and Business Creator (Publisher: Gentosha, Inc.)
2022:

Understanding the World Through the Railroad Business (Publisher: Shueisha International Inc.)
Dive into Inclusion & Diversity × Non-Japanese ERG (Employee Resource Group)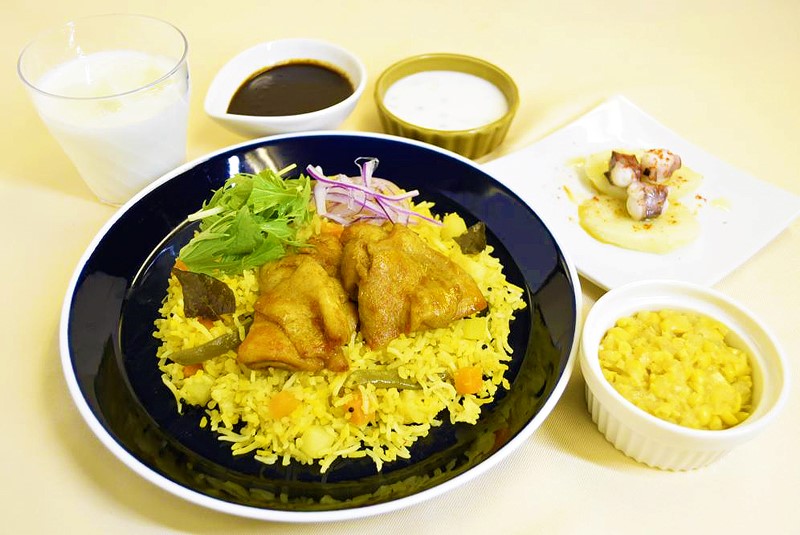 The week following the online event, a "multicultural lunch" proposed by members of an Employee Resource Group (ERG) comprised of non-Japanese employees working at NEC was offered at six NEC offices. The rare set menu included biriyani (India), humita (Chile), and Galician-style octopus (Galicia, Spain). Many employees took advantage of this opportunity to enjoy multiculturalism through food.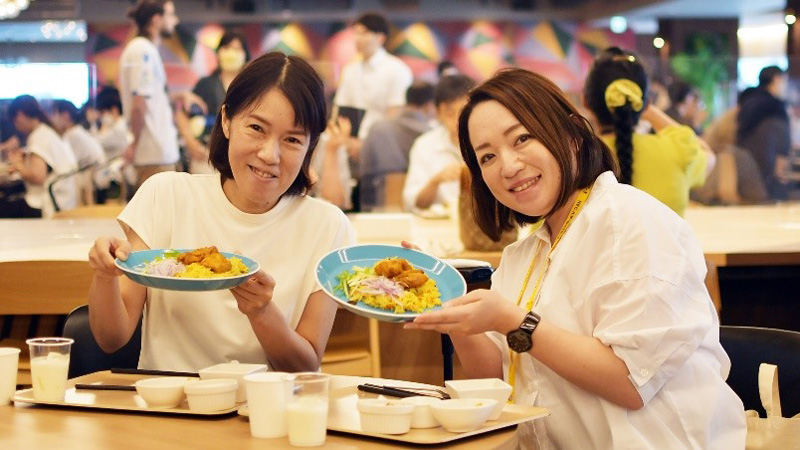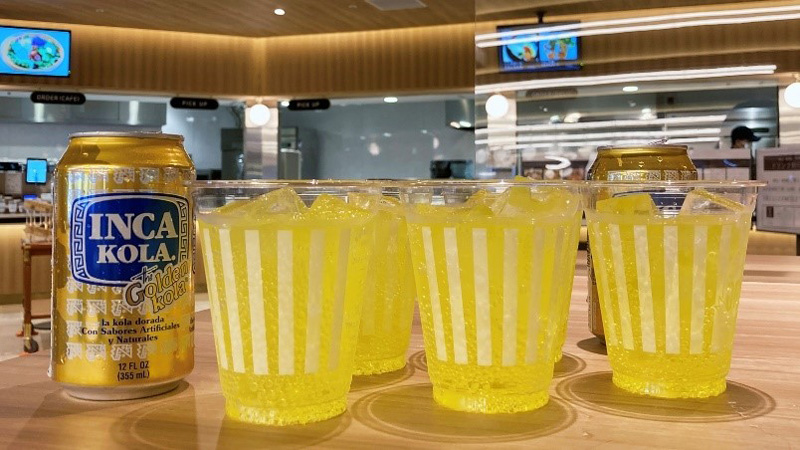 Keep an eye out for activities led by this Employee Resource Group (ERG) made up of non-Japanese employees from across the NEC Group!
This video introduces the background and activities of the Non-Japanese Employee Resource Group (ERG), which brings together non-Japanese employees from across the NEC Group, through interviews with its members. An ERG is a group comprised of employees who share common traits and life experiences. Currently, NEC has a number of active ERG for non-Japanese employees, women, LGBTQ allies, and others.