Dive into Inclusion & Diversity Vol. 5 "Considering a colorful world where individuals are given the opportunity to shine in their own color with the monk who wears heels, Kodo Nishimura"
Event Report
Date and time: June 16, 2022, 12:05-13:15
Seminar format: Online
Dive into Inclusion & Diversity is an in-house online seminar held every few months to update knowledge on inclusion and diversity. In celebration of Pride Month, NEC invited Kodo Nishimura, a Buddhist monk, makeup artist, member of the LGBTQ community, and author of This Monk Wears Heels, to be the guest speaker at our June seminar based on the theme of "Considering a colorful world where individuals are given the opportunity to shine in their own color with the monk who wears heels, Kodo Nishimura."

Nishimura spoke about how to have confidence in what makes you unique and let that uniqueness shine as well as keys to supporting and enabling people of diverse backgrounds around you who may feel as if they have been fenced in and restricted to live more freely while weaving in stories from his own life.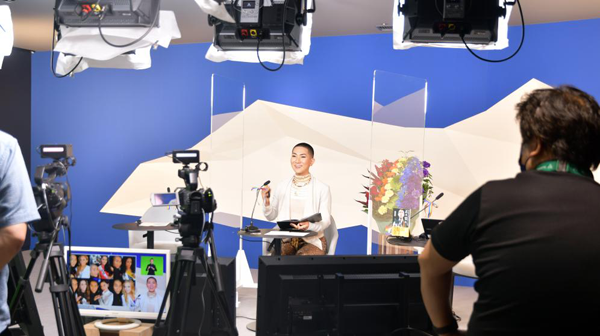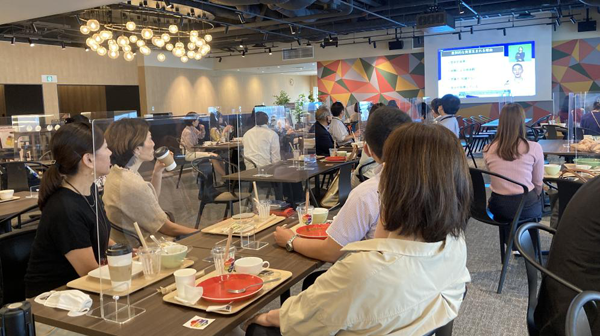 Nishimura thoughtfully answered each and every one of the many questions asked by NEC employees. This article provides excerpts from some of these exchanges.

Q: What sort of ally (a person who understands and supports LGBTQ people) do you think would LGBTQ people want to have on their side?

Nishimura: For example, when I confess that I am worried about my being a homosexual, I would be very happy to have an ally who fully understands and supports me in what I am struggling with. And when they ask me saying, "If there is something I don't seem to understand, please tell me about it," that would further make it easier for me to open up and would ease any tension in the air.
Also, when people say something that discriminates against LGBTQ people, it would be wonderful if they could say, on our behalf, "I don't think that's true" or "Isn't that rude?" For example, when somebody hurts me, it takes courage for me to tell that person who hurt me, "Why do you do that?" But if it's my child or my mother who were in a terrible situation, I would muster more courage and strength to protect them. In the same way, it would be really wonderful to have someone to care for and protect those who are going through a hard time, when they cannot protect themselves.

Q: As a manager, I have many members under my supervision. I think that, naturally, there are LGBTQ persons among those under my supervision that I am not aware of. To build a relationship that allows those persons to freely consult with me when they have a problem, as a manager, what points should I pay attention to in my daily communication with my members?

Nishimura: When I enrolled in a school LA, the teacher said at the beginning of the term in front of everyone, "In this class, we have a policy of not tolerating any form of discrimination, whether of race, sexuality, religion." So, I felt that it was a safe environment where I could be myself.
At the beginning of each project or activity, if the leader says something like: "Everyone may look alike, but we all have different backgrounds. I think there are some things that are difficult to talk about, but in this team, discrimination is not tolerated. If you have anything that bothers you, please tell me about it. I may not be able to understand everything, but I want for us to learn together and solve any problems together." I think everyone will be able to feel safe and at ease hearing these words.

Q: While I want to communicate my opinions and methods openly and squarely, in the company, I often have to be sensitive and adjust to the sentiments of my superiors and colleagues. How can you break out of your shell and communicate your thoughts openly and squarely?

Nishimura: I think that in any community, there are people who feel that they want to "bring about more change," and, at the same time, people who feel that they want for things to "stay as they are." So, I'm sure there will be people who will support you in whatever it is that you want to do. So, instead of worrying about it on your own, you should try to talk to people who you think will listen to you. If you ask for advice, I'm sure someone will help you. If you take the courage to consult people saying, "It's hard to say in front of everyone, but this is really what I'm thinking, so what do you think about it?" then you may be able to make a breakthrough and make things easier for everyone. I think that if you do this and gradually have more people on your side, you will be able to create an environment where you can be yourself.
Comments from participants
"The message that 'setting others free means setting yourself free' was a powerful one. I want to broaden my horizons and try not to be bound by stereotypes."
"I realized that it's important to communicate with people with an awareness that what's "normal" and "natural" for me are based on my own experience and environment, and others may not share the same sense of values."
"To create a society where various values are recognized, I want to be able to express my thoughts when I encounter discrimination or prejudice."
"Is there anything I can do for the realization of a "colorful" NEC where everyone shines in their own color, and for the realization of such a world?"
"What concrete actions should I take?"
Those who watched the seminar had an opportunity to think about these and other questions.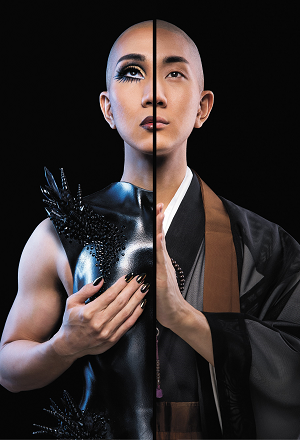 Kodo Nishimura is a Buddhist monk and a makeup artist born in Tokyo in 1989.
He graduated from the Parsons School of Design in New York.
After graduating, he started to thrive as a makeup artist, working behind the scenes of events including Miss Universe and NY Fashion Week.
In 2015, Kodo trained to be a monk and was certified by the Pure Land school.
He rose to fame following his appearance in Queer Eye: We're in Japan. He spoke at the United Nations Population Fund, Yale University, and Stanford University as an LGBTQ activist, which attracted wide coverage on the likes of CNN and the BBC. He was chosen as one of Time Magazine's Next-Generation Leaders in 2021. His book, This Monk Wears Heels, was published in 2022. It will also be published in German, French, Italian, Spanish and Estonian. His mission is to empower all people sharing Buddhist wisdom with a touch of makeup.
Dive into Inclusion & Diversity × Pride Month
In the week following the webinar event, NEC offered a "Rainbow Lunch" featuring food in six colors at NEC HQ FIELD, Tamagawa Plant, Fuchu Plant, and Abiko Plant. We created a one-minute short movie featuring the various Pride Month events. Please watch the video below! (This video is available in Japanese only)
Interview of employees while having their Rainbow Lunch
We asked employees for their thoughts about this Rainbow Lunch.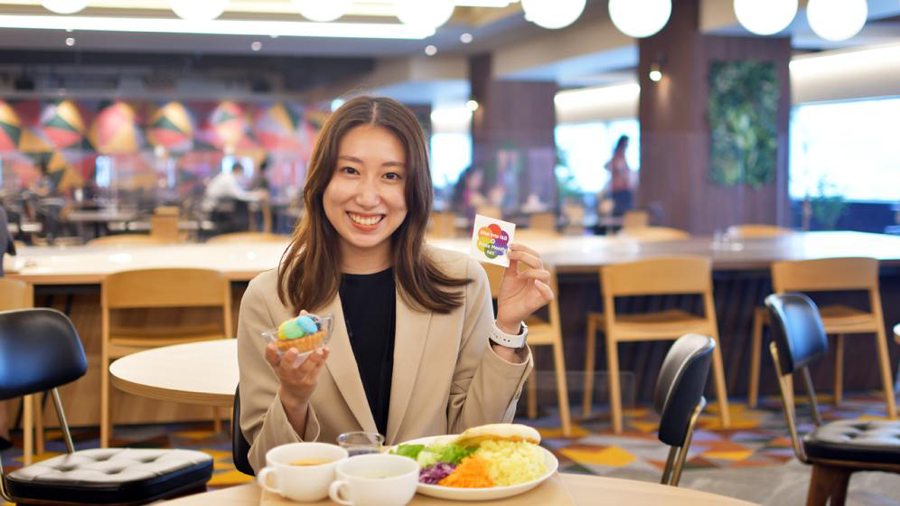 Misako Shimo, NEC Networks & System Integration Corporation
"This colorful lunch is a good expression of how NEC is trying to expand its Inclusion & Diversity (hereafter, I&D) efforts. I hope that I&D awareness will naturally increase through these initiatives."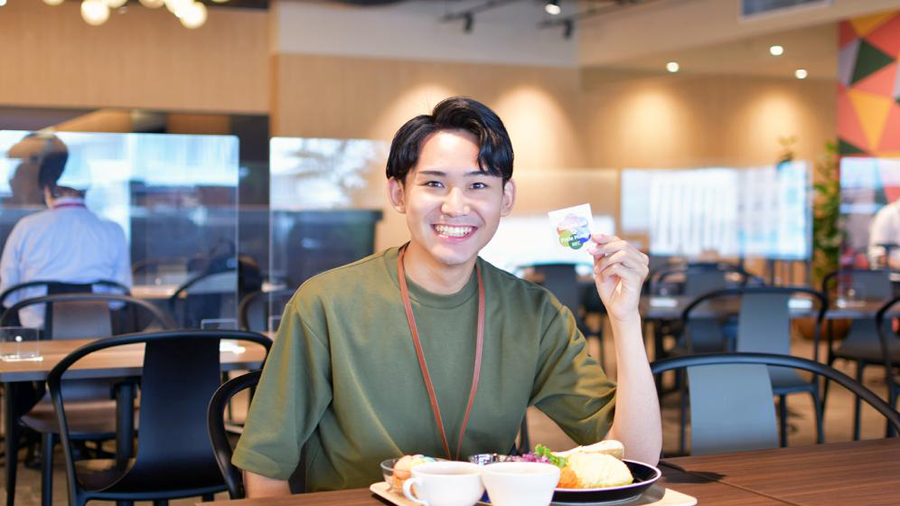 Masataka Nishida, Manufacturing Industries Systems Department, NEC Corporation
"I came to FIELD today after seeing the announcement about the lunch. I believe that this event has succeeded in widely promoting NEC's stance on LGBTQ both within and outside the company. It's also nice to see "food" becoming a way for us to understand I&D better."