Empowering Citizens with Safe & Secure
Digital Government Services
Governments around the world are increasingly recognizing the need to embrace digital government services to their citizens. The 2018 United Nations e-Gov Survey 2018 showed that 193 nations are in the process of offering public services online and 140 countries already have live portals. Some countries have already seen massive benefits from adopting digital government services which has hastened adoption worldwide.
100% Application
Denmark leading the digital government adoption trend with all maternity benefits being applied for online by their citizens.


95% Applicants
State pension applications made online in Denmark showing an encouraging reflection of the older generation's digital participation.


99% Availability
Estonia's government services available to all citizens with the required access rights as a 24 hours a day online service.
800 Years
Estonian government's estimation of bureaucratic working time saved as a result of their service being transferred online
The Needs and Trends of Digitalization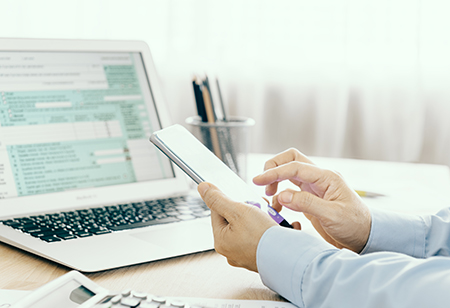 Digital government adoption is increasing around the world, and many leading countries are looking at ways to provide more complex and crucial services online under a safe and secure environment. Estonia, known for most of its government services being digitalized is now looking to become more proactive in enhancing their services.

Such approach importantly removes the need for citizens to research government procedures themselves and unifies the required information eliminating the need to contact differing departments. Similar digitized procedures are adaptable for multiple aspects ranging from birth certificates, education, real estate to death notifications making the cradle to grave coverage a reality.

Digital government services are not only being embraced in developed countries, however, as many emerging markets are also discovering the benefits of offering services to citizens online. In Rwanda, the government has created an online platform for government services known as IremboGov 2.0 offering 22 services to citizens such as birth, marriage registrations with another 70 services planned. As the World Bank estimates there are 1.1 billion people in the world who cannot officially prove their identity, the need for digital government services in emerging markets will continue to grow in the coming years.
NEC's Digital Government Approach
Working in the area of the ever expanding digitalization world of government services, NEC's combined technologies and assets can offer solutions which meets the numerous government's effort in driving their digital services forward.

Meeting specific requirements or designing an entire common business platform, user centric services that are both secure and safe, yet efficient and equal are crucial for both public and private sectors. NEC's expertise and experience with both biometric technology via its Bio-IDiom authentication platform and NEC the Wise, the Artificial Intelligence portofolio allow governments to deliver a safe and secure digital government services standardizing services across numerous departments.
Welcoming KMD & NPS to the NEC Family
NEC has made acquisitions recently strengthening its position in the digital government sector. In 2018 NEC acquired Northgate Public Services, a UK IT vendor specializing in providing technology solutions to the British police services and other government bodies. In 2019 NEC also acquired KMD A/S, the largest IT vendor in Denmark with a very strong portfolio and footprint in the digital government sector.

The assets of these two companies, combined and integrated with NEC`s existing solutions will allow NEC to suggest and support both the public and governments alike in providing an even more friendly and secure digitized world and services in the near future.
KMD
KMD is dedicated to help public organizations and private companies work more efficiently, develop their business and create better experiences for their customers.

Being a leading supplier of mission-critical software, solutions and IT services primarily to Denmark's public sector, KMD has a growing footprint in the private sector both domestically and in Sweden and Norway.

KMD HQ is located in Copenhagen with other offices in Denmark, Oslo, Stockholm and it's development centers in Poland and India.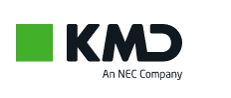 NPS
Northgate Public Services (NPS) has a proven history within the public sector delivering vital information into the required hands seeing 95% of local authorities becoming partners.

British police forces has deployed the CONNECT software to support them in improving decision making under crucial situations whilst NHS is known for utilising NPS technologies to help them screen every baby in the UK for hearing loss.

Based in the UK and working around the world, over 2,300 employees help improve the services that matters most.

e-Government solution - Bridging the digital divide