NEC and the Government of Bihar Collaborate to Bring Preventative Digital Healthcare to India


Recently Mr. Piyush Sinha, the Deputy Managing Director of NEC Technologies India and Mr. Nobuyuki Yasukawa, a Corporate Business Development Division Manager of NEC's Business Innovation Unit, met online to discuss a recent Digital Transformation project concerning India's healthcare sector.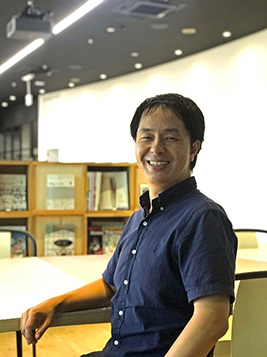 Mr. Sinha explained that he was approached by Mr. Yasukawa, who was eager to use NEC's solutions to use data to overcome challenges in India's healthcare sector and to provide an overall societal benefit in-line with NEC's motto "Orchestrating a Brighter World."
Mr. Yasukawa's connection with India started in 2013 when he was transferred to India after serving several roles within NEC. Whilst living in India Mr. Yasukawa observed first-hand some of the challenges that India faces in terms of income disparity and poor healthcare infrastructure, and as such became inspired to utilize NEC's technological expertise in the country. As such, NEC India started to consult with local and national government bodies in the country to understand how their solutions could be implemented to achieve this goal.
India's Healthcare is Transforming, and New Challenges are Arising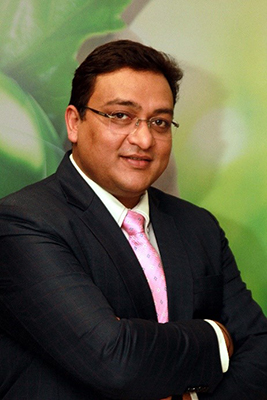 Mr. Sinha pointed out that Indian society is transforming, which is creating new challenges in the healthcare sector. Until recently, India has been a largely agrarian society which encouraged active lifestyles, as people worked in farming environments. Industrialization in India has subsequently led to behavioral changes, which has caused a rise of new ailments even in rural areas. A more sedentary lifestyle combined with lack of awareness about proper nutrition has led to an increase in diseases such as hypertension and diabetes. He was particularly interested in helping to prevent diabetes, as it is asymptomatic and incurable, and therefore early detection of the condition is a critical public health issue.

Mr. Yasukawa agreed, noting that India has the second-largest number of residents with diabetes, at 88 million people, and the disease is growing at an alarming rate of 74% compared to 33% in North America and 15% in Europe. If no action is taken, the number of people with diabetes in India could double by 2045. In addition, Type 2 diabetes, which is more deadly, is more common in the country than elsewhere. He also remarked that the concept of preventative healthcare is largely unknown in India, as was the case in Japan before it reached a high level of industrialization. Mr. Sinha added that he believes the biggest issue in the Indian healthcare system is a lack of awareness among the populace. There is a decent amount of healthcare infrastructure even in rural areas, but people will often only visit a facility upon falling ill. He also noted that people in India often joke that "everyone is a doctor," as people often purchase prescription medicine themselves based on the advice of family and friends, as opposed to visiting a healthcare facility. This means that citizens also miss the chance of being examined by a healthcare professional who may identify outstanding health issues.
The State of Bihar was Selected Due to its Immediate Need, High Government Support Levels, and Challenging Operating Conditions
NEC's pilot healthcare project started in the Indian state of Bihar. Bihar is the third-largest state in India in terms of population, with over 104 million residents, yet ranks lowest in terms of GDP per capita at $640USD per year in 2019. Mr. Sinha said that Bihar ranks relatively low in public health ratings, ranked the second-lowest healthcare system in the country among large states as of 2019, according to National Institution for Transforming India. However, he also noted that he believed that operating there would ultimately prove beneficial, as NEC would gain valuable experience from working in such a challenging environment. He stated, "if we can make this work in Bihar, we can make it work anywhere." He also added that NEC wanted to offer healthcare services in an area where they are needed the most to create the strongest impact. The government of Bihar also has a strong desire to improve local healthcare services.
"The Bihar Health Department does not currently have a database of Hypertension & Diabetes patients. Research done by various agencies have reported high incidence of Hypertension & Diabetes in the State. This Project enlightened the department on how to gather data related to these diseases on an electronic platform. This project also enlightened the department regarding use of electronic equipment by the grass route level health workers."

Hence strong local government support was another reason the state was chosen for the project.
The Initial Pilot Phase of the Project Used Door-to-Door Workers to Digitally Collect and Distribute Healthcare Information
Mr. Yasukawa then detailed the first phase of the pilot project in Bihar, deploying government-appointed health activists going door-to-door to provide health consultations. In India, these workers are known as accredited social health activists (ASHAs). ASHAs are defined by the Indian Ministry of Health and Family Welfare as, "health activist(s) in the community who will create awareness on health and its social determinants and mobilize the community towards local health planning and increased utilization and accountability of the existing health services." ASHA workers are typically female and are selected to serve the village in which they reside. As of 2020 there are over 9 million ASHA workers in the country who serve as a critical bridge between rural communities and the Indian healthcare system. Typical duties of an ASHA worker include distributing healthcare advice, improving village sanitation, keeping demographic records, basic first aid and assisting during childbirth.

ASHA workers played a critical role in the NEC pilot project where they served as front-line workers and were given a target of 5,000 households to provide voluntary, free health checks to Bihari residents under no obligation. ASHAs collected details such as the height, weight, waist measurement and living habits of residents using a tablet, which is notable as previous fieldwork was done on paper.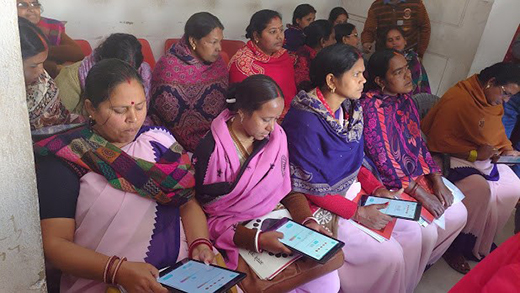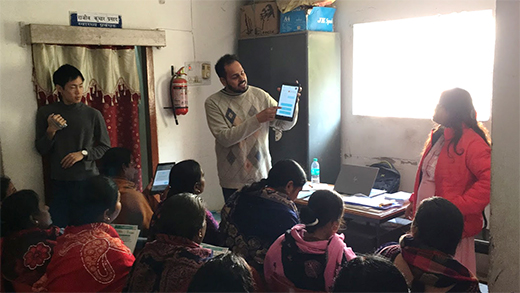 Training of tablet operation and health screenings to certified ASHA workers.
He then explained that in the pilot ASHAs distributed free healthcare booklets to participants, whom could then arrange for a further consultation with an Auxiliary Nurse Midwife (ANM) when appropriate. Android tablets, measuring equipment, training and network connectivity were provided by NEC. Mr. Sinha said that one of the key challenges of the project was that for many of the ASHA workers, this project was the first time that they have been introduced to digital technologies, as the "digital divide" is still very much an issue in the country. He further noted that most of the ASHA workers were very motivated by working with digital devices and the majority of them expressed that they wanted to continue using digital devices in the future.

Mr. Yasukawa added that in addition to making India healthier, the project had a second goal in that he hoped that educating the ASHA workers on the use of digital technologies would also benefit women living in rural areas who may be in socially difficult situations. He believed that educating these women on the use of digital technologies for the first time would lead to more efficient business practices and higher productivity over time, hence introducing economic benefits as well.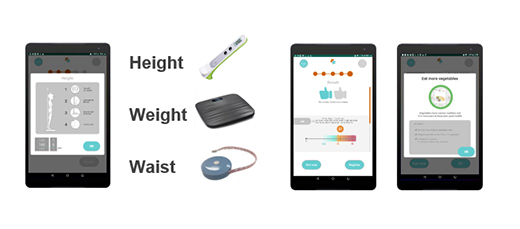 The COVID-19 Pandemic Caused a Slight Interruption in the Pilot Project but Has Increased the Need for Digital Health in India
The first confirmed cased of COVID-19 was reported in India in January 2020 and the country entered a nationwide lockdown on March 25th. This caused a slight disruption to the pilot project as ASHA workers were no longer able to visit households in person. At that point, 4,200 people had participated in the project out of the target of 5,000 residents. As a result, the pilot was ended prematurely and a report detailing the results of the 4,200 interviews was delivered to the Indian Ministry of Health on June 15th. The project, however, is now seen as a key tool by ASHA workers in fighting the COVID-19 pandemic, especially given that health ailments such as diabetes and obesity are key risk factors in succumbing to the virus and this data can be used to better gauge area-specific COVID-19 risk.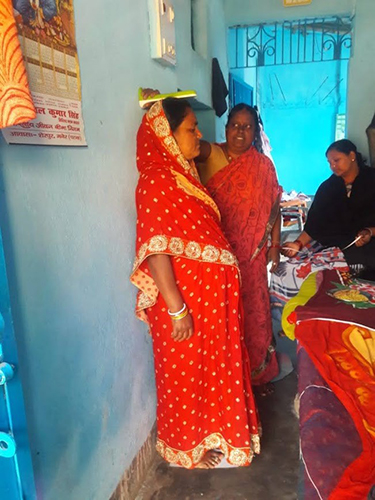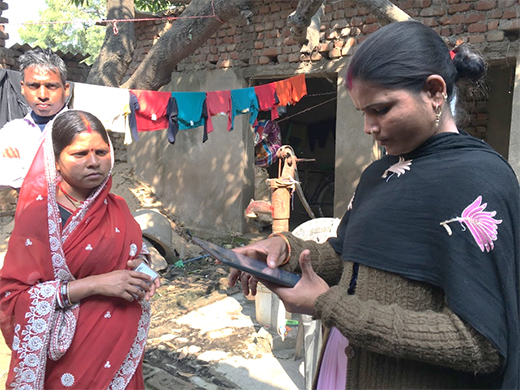 This Pilot Project was the First Step in Realizing NEC's Data-Driven Digital Healthcare Vision for India
Mr. Yasukawa and Mr. Sinha ended the interview by stating that this pilot project was the first step for NEC to enable a data-driven digital healthcare ecosystem in India. They hope that the data which is now being digitally collected will eventually be used by government agencies to help more efficiently plan for the future in terms of hospital locations and staffing, and to help authorities better understand the health of local populations in real-time. They both also see further applications of this data in the future. For example, anonymous of opt-in data could be utilized in the insurance industry. The government of Bihar also saw benefits from the pilot project and the government plans to continue these digital transformation efforts.
"Our vision is to enhance and accelerate coverage of population screening for NCD in Bihar, and hope to explore opportunities on working in collaboration with NEC Group."

Going forward NEC plans to deploy new technologies such as AI and Big Data Analytics to analyze this data, hence enabling new services such as real-time visualization of the healthcare situation. AI could make predictions about the demand for healthcare services in a particular area at any given time. Doing so will allow digital healthcare in India to rise to the next level and it is NEC's ultimate hope that the digital transformation of the industry will make healthcare more accessible, more available and of higher quality in the country.