NEC's human resources for AI
NEC Academy for AI trains people to excel in AI
As we now aim at realizing Super-smart Society (i.e. "Society 5.0" *1), AI experts are expected to solve various social issues by leveraging AI, actively creating new values for society.
NEC has opened the NEC Academy for AI aiming to educate people to be able to resolve social problems with AI, by using our abundant experience with AI education since 2013.
This academy trains students to become professionals specialized in AI by giving them opportunities for both learning and practically utilizing AI.
*1

A term coined by the Japanese government which represents the concepts of advanced future society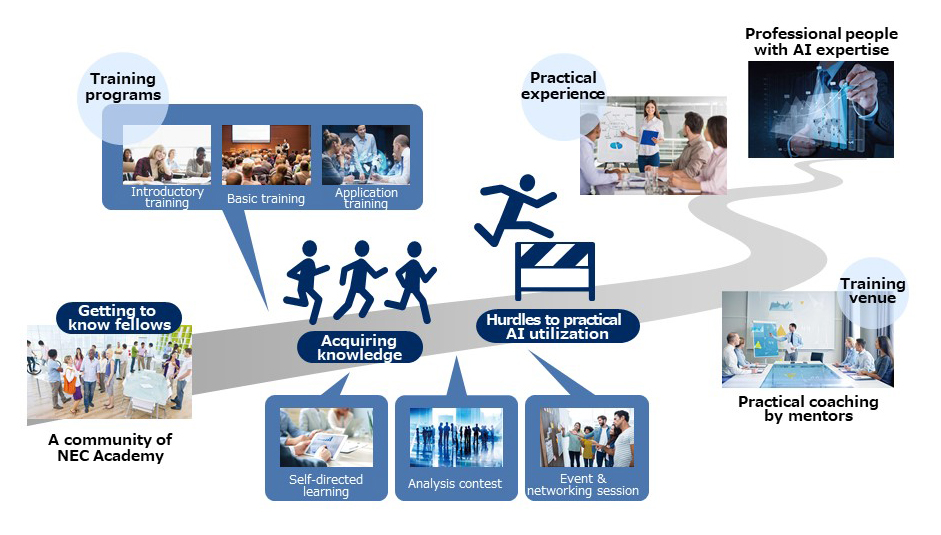 NEC's diverse AI experts assist your AI implementation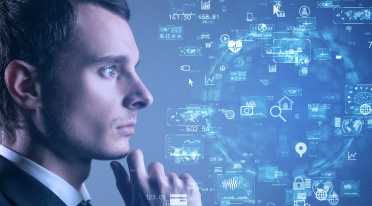 Consulting service -- AI Discovery Program

For our customers considering AI utilization for innovating their business operations or creating new businesses, we provide consulting services such as designing business visions and concepts, developing AI utilization scenarios, formulating action plans, and providing proof of vision.