Learning management system
Frederikshavn Municipality



Virtual education connected teachers, students, and parents during lockdown - and parental engagement soared
Industry:

Government / Public sector
In both 2018 and 2020 the United Nations E-Government Survey ranked Denmark first among 193 states in digital government. The Danish success is partly due to a well-developed digital infrastructure, an elevated level of IT readiness in the population and a constant focus on the needs of the citizens.

These tools were all needed when Denmark suddenly went into lockdown in March 2020 because of the COVID-19 pandemic.

Overnight, the entire Danish society was dependent on digital solutions that made it possible to create a whole new work-life balance. Solutions which in part were developed by the NEC-owned KMD, the largest Danish IT company.
Establishing distance education despite different preconditions and skill levels
Several public sectors struggled during the COVID-19 crisis, and the school system was one of them. In the primary school system in Denmark, all schools must make annual plans for each student's learning, but it is up to the individual school to decide how to meet the formal requirements. During the lockdown, it was therefore the schools' job to set up distance education so that students could continue to work on assignments, receive feedback and much more while taking online classes.

In the Frederikshavn Municipality, two focus areas were quickly identified to set up a successful distance education system.

First, administrators had to consider the fact that the students had quite different preconditions about taking part of digital education at home. This was partly due to the different digital skill levels of the individual students, and partly due to the diverse levels of support from their parents.

Secondly, administrators had to consider the fact that the teachers also had different preconditions towards supplying distance education. Even though teachers were already using KMD MyEducation and other digital tools before the COVID-19 crisis, it suddenly became a requirement to digitize not just some classes, but all of them - as well as working digitally with colleagues, management, and the parents.
A flexible learning platform that meets the needs of the students, teachers, and management supervisor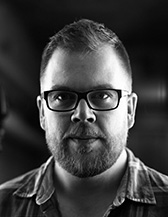 The digital learning platform KMD MyEducation is in use in 42 out of Denmark's 98 municipalities, and Frederikshavn Municipality is one of them. KMD MyEducation is used to connect the primary schools with students, parents, teachers, and supervisors.

"In KMD MyEducation, teachers can assemble, plan, and distribute, for example, annual plans, individual student plans, courses, and the weekly schedule," says René Husted, who is a learning consultant in KMD. "One of the great strengths of the platform is the fact that it leaves room for a freedom of method and for professionalism. This means that the teacher can arrange the content in the way he or she prefers and at the pace they prefer," he says.

As an educational IT worker in Frederikshavn Municipality, Christian Olsen was part of the inner circle during the lockdown that decided how to set up the municipality's distance education, which KMD MyEducation was an integral part of.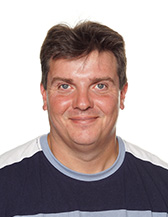 "The first thing we did was to gather any content related to teaching in the MyWeek function in KMD MyEducation. That way we made sure that all teachers, students, and management started focusing on that one function, and thus received the same overview. That kind of firmness in the daily communication was important, especially for students from vulnerable families who may have difficulty navigating a digital platform," says Christian Olsen.

Based on their experiences with distance education during the lockdown, Frederikshavn Municipality has decided to focus even more on a holistic approach to their learning and teaching platform in the future.

"We experienced an exceptionally large engagement from the parents because we were able to give them an effortless access to information in a place where all educational content was gathered. It became plainer to them what their children were working on right now and they also became more vigilant about meeting deadlines for assignments and things like that. We hope that we can keep this focus in the future, because parental involvement is incredibly important regarding children's learning," says Christian Olsen.

He says that Frederikshavn Municipality has had a "fantastic cooperation with KMD" during the COVID-19 crisis and that they are very satisfied with both the functionality and content of KMD MyEducation.

"This is a solution that hits high marks where even the least IT-savvy teacher can participate. It is not that we were unhappy with KMD MyEducation before the COVID-19 crisis. But today we are even happier about the solution because the COVID-19 crisis gave us a much-needed kick in enabling even more people to understand the value of KMD MyEducation both in their daily teaching situations and in the practical organization of their work," says Christian Olsen.
Digitisation at record pace has paved the way for the future of virtual education
Due to an organized use of KMD MyEducation in the primary schools of Frederikshavn Municipality both school management, teachers, students, and parents have realised the enormous value of digital education.

Instead of having educational materials, assignments, class dialogues, and much more distributed across several platforms, everything is now gathered in one place in KMD MyEducation.

Teachers save time and can quickly help students understand their assignments by using the planning, teaching and evaluation tools in the solution.

For students, the digital way of learning has been simplified, as has the interface of the platform.

Parents have expressed a greater commitment to their children's education because they can easily get an overview of assignments, courses, and deadlines.
Frederikshavn Municipality