The Future of Government is Digital
Today's governments are under more pressure than ever to provide reliable, convenient, trustworthy, and resilient services to their residents at every interaction from the local to the national level. This is no easy task as citizen's expectations of governments have increased in recent years, as governments are now expected to tackle new issues such as sustainability, cybersecurity, and social equality in addition to traditional tasks such as providing smarter infrastructure and easy access to public services.
The United Nations 2022 e-Government Survey ranked 193 countries on e-government development and found that only 31% of national governments were highly rated, indicating that there is much more progress to be made across the world. Fortunately, at the same time digital technologies are increasingly playing a role in the space, as solutions such as AI, biometrics, 5G, cloud computing and the blockchain are increasingly enabling digital transformation across all levels of government.
NEC is a Digital Government Pioneer & Advocate
NEC has decades of experience in enabling the Digital Transformation of government services, and over the years has continuously expanded its portfolio of services in the sector.Digital Government is a key priority for the company as NEC's vision of a digitized world is consistent with the company's philosophy of "Orchestrating a Brighter World". Via its multiple business lines NEC is able to enable the end-to-end Digital Transformation of government services spanning areas such as National citizen ID, public safety solutions, e-health and smart transportation. At the core of these cutting services lies NEC's key expertise in technologies such as biometrics, AI, 5G and cloud computing which are constantly providing new and more efficient ways for governments to provide services to their citizens.

NEC's presence in the Digital Government space has grown considerably in recent years and become an increasingly global organization, as the company additionally acquired UK-based Northgate Software Solutions (now known as NEC Software Solutions UK) in 2018 and Denmark-based KMD in 2019 in order to provide a more comprehensive suite of IT solutions to its government partners. These acquisitions combined with NEC's internal R&D initiatives have created a strong foundation to create new Digital Government solutions which will enable the fair and efficient access to government services for everyone in an efficient, transparent, and secure way. As one of the leading companies in the Digital Government industry, NEC is committed to leveraging its core technological expertise in order to realize a safer and smarter society.
How Does NEC Enable Digital Government?
NEC has been assisting governments around the world with their Digital Transformation initiatives from the local to the national level spanning a variety of solutions and use cases.
Biometric authentication is one of NEC's key areas of technological expertise, and the company has contributed to India's Aadhar project and South Africa's HANIS project which are two of the largest biometrics initiatives in the world and has enabled better access to public services using digital services for millions of people in both countries. In terms of infrastructure, NEC recently signed a Memorandum of Understanding with the government of the Northern Territories in Australia which will leverage NEC's technologies such as submarine cable systems, Open-RAN 5G, and Artificial Intelligence to create a stronger digital economy. In the smart city space, NEC has developed a system for the city of Lisbon, Portugal which delivers and aggregates data from multiple sources including traffic and transportation systems, waste management systems, and public safety service providers like the police, the fire brigade and civil protection and has increased operational efficiency and collaboration. KMD has a huge responsibility during Danish elections were they among other tasks provide the Danish nation by securing correct data gathering from the pooling stations, distributing election results to the public, and creating candidate and election lists. In terms of public safety, more than half of the police officers in the UK use CONNECT software from NEC Software Solutions to improve decision making, and in the e-health space all children in the UK are now screened for hearing loss using their technology. These are just a few of the many examples of how NEC is enabling Digital Government and realizing its vision of a safer and smarter society powered by cutting edge technologies.
NEC's Strategic Capabilities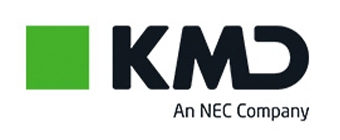 KMD
KMD develop IT solutions designed to meet every aspect of the changing digital needs of modern societies and organizations. KMD's central role in the continuous digitization of Denmark has contributed to the UN recognizing Denmark as having the leading digital public sector in the world in 2018 and 2020. Because of this, KMD is widely recognized as an international frontrunner when it comes to digitizing complex societal and organizational challenges.

The KMD Group has subsidiaries in Denmark, Norway, Sweden, Finland and Poland. KMD has over 1,500 Danish and international customers from the public and private sectors, of which approximately 800 are Danish and foreign companies.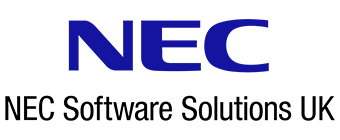 NEC Software Solutions UK
NEC Software Solutions UK(NECSWS) has a proven history in the public sector, delivering vital information when and where it's needed for central and local governments, healthcare organisations, emergency services and the police.

More than half of police officers in England work in forces that are deploying the CONNECT software to help improve decision-making, and its screening solutions are helping to screen every baby in England for hearing loss.

Based in the UK and working around the world, its 2,300 employees are helping to improve the services that matter most.
By combining the assets and technologies of KMD and NECSWS, NEC is promoting the digitization of government services globally. The business model is based on three platforms – the Common Business Platform, Analysis Platform, and Data Platform.

NEC aims to pursue an even more friendly and secure digitized world through widespread deployment of software that supports the public and governments.
Panel Discussion: Keeping trust with Digital Government
In a connected world with globalization it becomes ever more complicated to determine who and what you may trust. Similarly, governments are operating on an international stage trying to keep up with the market and technology trends, collaborating through international organizations to set regulations to preserve citizen trust. Hear from the experts on their insights of the current challenges and on how digital technologies contribute trust in Digital Government.
Register to watch the full video: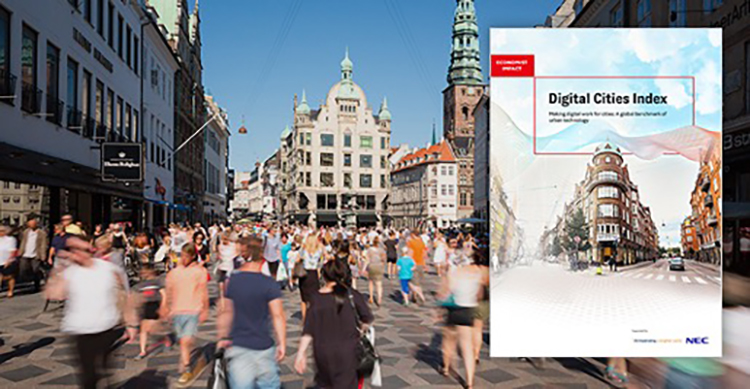 The Digital Cities Index (DCI) 2022, developed by Economist Impact and supported by NEC, considers four key pillars of digital connectivity, services, culture and sustainability in order to assess the extent and impact of digitization in a selection of 30 global cities.