Organization, Whereabouts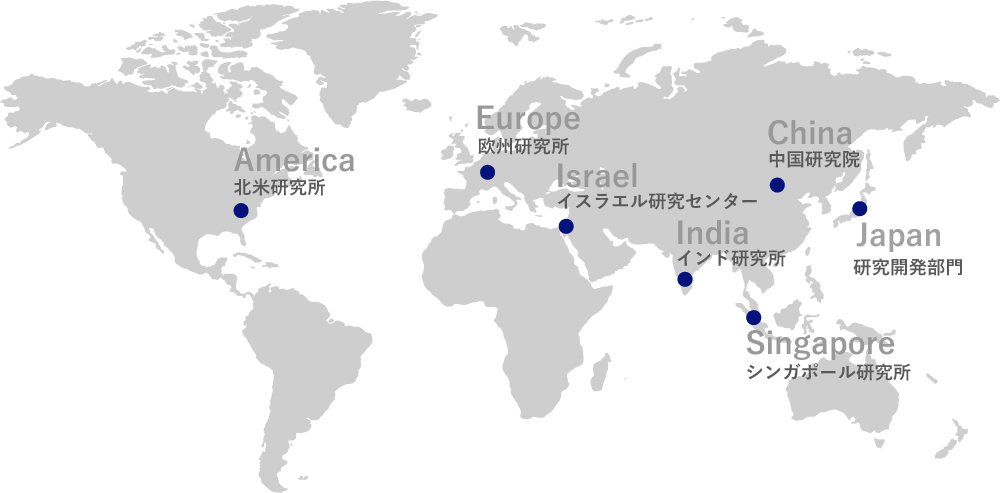 NEC's research laboratories are responsible for strengthening the technology competencies of the NEC Group.
We are pursuing R&D to pioneer the future with co-creating social values in joint efforts of our globally located research laboratories.
Takes the Central role in NEC R&D, focusing on AI(recognition, analysis), Security, ICT platform, and other cutting-edge technologies, Such as Quantum computing.
NEC has R&D bases in 7 locations across the world.
The research laboratories closely collaborate with each other while maintaining the regional strengths including local ecosystems.