NEC Laboratories America, Inc.
Breadth of Research that Removes Barriers to New Markets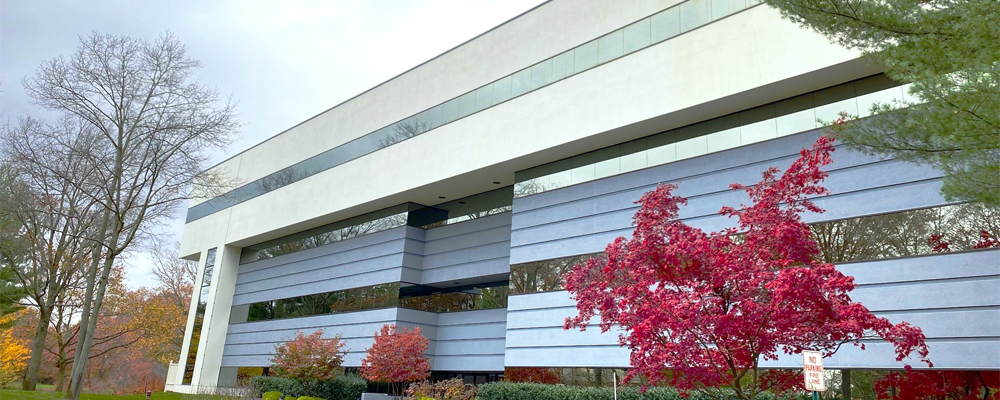 Our Research Culture
We aspire to perform problem driven research motivated by fundamental human needs with the intent to remove critical barriers and open new commercial markets. We seek hard problems at the forefront of knowledge with an expectation that we may fail as often as we succeed. In failure we will gain critical insights that fuel future success. In success we publish our results in top journals as active participants in the academic community. Importantly, we engage with NEC business units to use these disruptive solutions to create key differentiation in NEC products and platforms, opening new markets and providing competitive advantage to NEC Corporation.

Our Collaborative Method
Hard problems require creative solutions that only manifest through the combination of diverse perspectives. We bring together researchers with diverse backgrounds and expertise. These researchers collaborate with each other, with the NEC's other global labs, with the NEC business divisions, and with external partners to achieve together what would be impossible alone. The focus always remains on solving a critical human problem, but we encourage the freedom to explore beyond a specific solution to inspire general solutions that can be applied in many different contexts. This leads to the application of insights into solving practical problems and fundamental insights that light the way for future advances.

Our Broad Focus
Currently we have projects that range from new methods of sensing the world, new methods of understanding the world, and new methods of connecting the world. Our optical networking team at NEC Labs America have created a new optical fiber sensing platform that enables low cost, widespread sensing using existing telecommunications networks. Our wireless networking team has created a solution for infrastructure free localization. Our data science team has pioneered new time series analysis techniques for fault detection and complex systems optimization. Our machine learning team is creating new methods for personalized medicine, digital pathology, and rapid inspection. Our media analytics team is creating unbiased, privacy preserving methods for biometric systems and world class techniques for 3-dimensional scene understanding from video captures. Our integrated systems team creates the platforms that effectively and efficiently applies these advances to create new applications for customers. Together, we balance the fundamental with the practical to achieve solutions that improve our world.
Optical networking and sensing
5G wireless networking and sensing
Complex systems analytics and security
Machine learning tools and applications
Media analytics and understanding
5G systems, applications, and platforms
Our Future Vision
We sit at the nexus of tremendous growth in awareness, intelligence, and productivity fueled by the ability to sense, process, and optimize all aspects of human existence. New sensing modalities will provide a global, near real time awareness of human and enterprise activities. New AI/ML models will enable the near real time processing and recognition of the key attributes of this awareness. New algorithms will combine this awareness and understanding to optimize our very existence. At an individual level these advances will change how we work, live, and interact with each other. At an enterprise level these advances will enable automation on a global scale, leading to unprecedented changes in global productivity. With the help of the global network of corporate research labs, NEC is well poised to enable this bright future.

Our Fundamental Mission
With labs located in Princeton, New Jersey, and San Jose, California we are the US-based center for NEC Corporation's global network of corporate research laboratories. Our mission is to generate significant new knowledge and create innovative solutions to remove the technical barriers from achieving this future. In addition, we collaborate closely with the US ecosystem of industry, academia, and federal and state governments to gain broader perspective and greater commercial impact for the solutions we create. We aspire to couple the relationships, vision, and knowledge gained as part of the US ecosystem to NEC global business and laboratory efforts.

Our Path to Impact
Meaningful innovation addresses human needs through the removal of critical barriers to create entirely new markets and inspire new business opportunities. This kind of disruptive innovation is the core mission of industrial laboratories like NEC Labs America. NEC corporation with a long history of both broad and deep technological expertise is uniquely positioned to commercialize these disruptive innovations on a global scale. We anticipate the approaching technological revolution and hope to help drive NEC to lead in the creation of new technologies, new platforms, and new applications.
Princeton, U.S.A.
Location : 4 Independence Way, Princeton, New Jersey 08540, U.S.A.
San Jose, U.S.A.
Location : 2033 Gateway Place Suite 200 San Jose, CA 95110, U.S.A.