NEC Laboratories Singapore
Solutions through Collaboration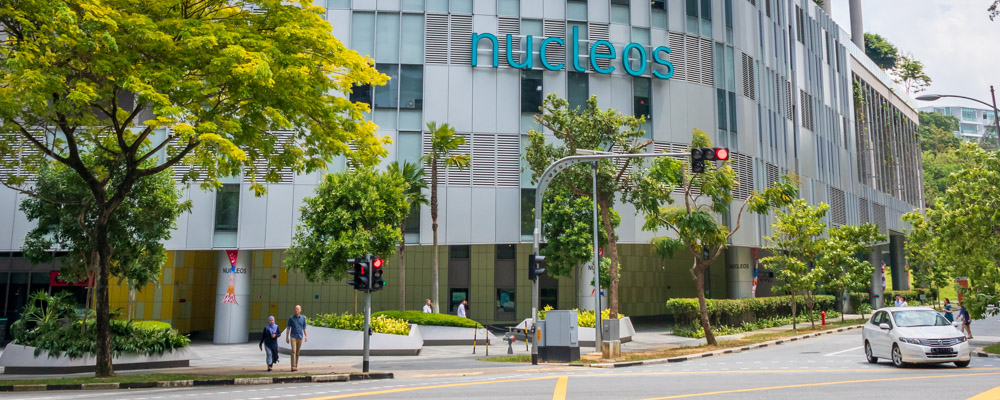 NEC Laboratories Singapore (NLS) is an applied research lab with a good mix of talents such as solution architects, software and system engineers, researchers, data scientists, and UX architects/designers/developers to cover all aspects of creating world-class AI solutions. NLS focuses on co-creating integrated AI solutions with government and enterprise customers in the APAC region that help to address social problems around public safety, transportation, and healthcare. One of the key activities of NLS is to conduct trials with customers either onsite or offsite to evaluate the effectiveness and value of solutions. Using human-centered design approach and agile development processes, we drive towards successful outcomes by satisfying stakeholders' expectation through iterations of experiments, which very often involve enactments and red teaming.

In the area of public safety, NLS focuses on combining various AI technologies, such as facial detection/recognition and image/video data mining, coupled with high performance processing and advanced visualization techniques, to provide "close-to" real-time actionable alerts and insights to help public safety providers improve their efficiencies in providing a safer and more secure community for everybody. We combined our flagship solution, codenamed NeoCenter, with third party thermal scanning capability to provide a mass temperature scanning and tracking system that has been deployed and operational in some airports in the US.

Road accidents involving public buses are damaging in many ways. They damage the reputation of the public transport operators (PTOs), incur financial losses, and worst of all, may cause injuries or even deaths to road users. Therefore, for transportation, NLS has been working with PTOs on an AI-based solution using multiple sources of data to profile and identify top risky drivers in bus fleets that has the highest probability of getting into accidents in the near future. The solution, codenamed ADAMS, aims to help fleet operators reduce the overall accident rates through proactive intervention such as counselling and retraining of top risky drivers to prevent potential accidents.

Stroke is one of the diseases that require prolonged hospitalization and results in high usage of hospital resources (doctors, nurses, therapists, beds, etc.) for this patient population, which in turn causes hospital resource crunch. Therefore, for healthcare, NLS has been working with a hospital to create an AI-based solution for predicting the recovery potential of stroke patients. The solution, codenamed STARIS, comprises two main components: an EMG sensor application that measures the muscle movements of stroke patients to provide objective scoring of their mobility scale at different time points; and predictive analytics to predict the recovery potential using various sources of data, including the EMG sensor measurements. The solution aims to help hospitals to optimize their resources in the treatment and rehabilitation of stroke patients.
Video/image data mining to provide actionable insights
Features/attributes are extracted from videos/images using vision-based technologies like facial detection/recognition and other video analytics, and the data is mined with context to create actionable insights for sense-making. This core technology forms the basis for many advanced capabilities for intelligent video surveillance, including track and trace, associates discovery, people search, invention of privacy preservation and cameras tuning/calibration technologies.

Hand movement analysis to derive cycle time
Video analytics technologies are used to detect and log hand movements/positions, for example, at factory assembly lines, to analyze time-series data, and to derive the cycle time of each human operator. This technology is lightweight and easy to deploy and helps factory managers to understand the productivity in and problems at the assembly lines.

Vision-based behavior/action recognition
Collaborating with NEC labs in other regions, we use deep learning technologies to detect specific human actions or behaviors. The technology provides a framework for easy and accurate training on new actions. The technology is used in many of the solutions for real-time detection of certain undesirable human behaviors in camera images.

Predictive analytics with heterogeneous data
We have developed a specialized ML technique that uses heterogeneous data from various sources to provide prediction for various use cases, including the probability of bus drivers getting into accidents and the recovery potential of stroke patients,. For each of the use cases, we have worked with domain experts to select candidate features to be used for highly accurate predictions. The predictions are also substantiated with "hints" on why the results are as such, in other words, the prediction results can be explained.

Muscle strength analysis with electromyography (EMG) Sensor
As part of our solution for the rehabilitation of stroke patients, we have developed an ML-based technique that is capable of generating Mobility Scale score by analyzing EMG sensor signals. This score is an objective measure of subject's muscle strength, which is very difficult to determine consistently. This technology can be used in many other use cases to objectively measure muscle strength of a person.
We aim to become the most advanced applied research lab and a trusted technology partner in the region that creates innovative and practical AI solutions jointly with our customers from governments and enterprises using NEC's AI technologies. Such solutions will create new value for their organizations, improve the efficiency of their operations, and thus provide a safer and more secure environment for society.
21 Biopolis Road, #05-011/12 Nucleos Building North Tower, Singapore 138567