NEC Laboratories Europe
Empowering innovators to grow and solve societal challenges through research excellence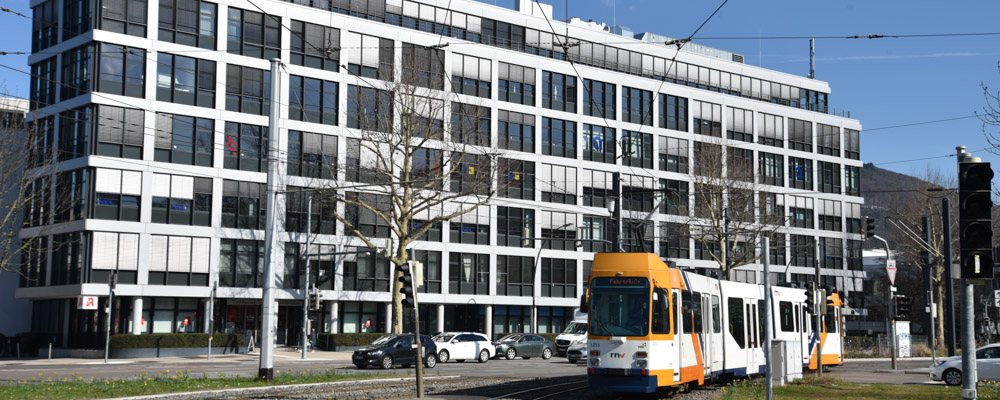 At NEC Laboratories Europe GmbH, we work to solve some of society's greatest challenges by pushing the boundaries of AI, IoT, blockchain, networking technologies and computer platforms, delivering new value to NEC's global business and beyond.

A defining attribute of NEC Laboratories Europe is our dedication to open innovation. We present our original research at top conferences and in peer-reviewed journals, and collaborate with universities, research institutes, other corporate research centers, and potential users to deliver breakthrough technology innovations.

At NEC Laboratories Europe, we provide researchers with freedom within a framework to choose, develop, and own their research direction – from conception to technology transfer. Our staff has exclusive access to scientific insights presented by some of the world's top researchers, including NEC Laboratories Europe alumni who have continued their careers as professors at leading universities.

To accelerate scientific research, we apply cutting-edge research methodologies and frameworks, and leverage external resources to enhance our work. Incorporating design thinking into the R&D cycle lets us design, prototype and test solutions that resonate strongly with both customers and the scientific community. We regularly participate in NEC X, NEC's global corporate accelerator program. In cooperation with local accelerators, we also coach and support our employees to become entrepreneurs.

NEC Laboratory Europe is a leader in AI research in machine learning for multi-modal and relational data. We refer to our portfolio in this area as Graph AI technology. Relational or graph-structured data is common in many application domains and represents the features of data points, their various relationships, and interdependencies. Our research contributions have helped significantly advance scientific knowledge in this domain and have led to a number of applications. For instance, in the biomedical field, our neoantigen prediction platform utilizes graph-based relational learning and is a key component of NEC's Immune Profiler technology.

Graph AI technology addresses the problem of applying deep learning to domains with heterogeneous and irregular data inputs. When standard deep learning methods for images and text are not directly applicable, our Graph AI technology can be used to provide explainable and effective prediction methods.

NEC Laboratories Europe is a blockchain competence center for the NEC Group and the research we contribute is a key component of NEC blockchain technology solutions. Our blockchain technologies address the privacy and scalability problems of state-of-the-art blockchain in different domains (such as cryptocurrency) and are designed to industry standards.

NEC blockchain technology leverages a high-performance Byzantine Fault Tolerant consensus layer that is able to process up to 100,000 transactions per second when the network contains 200 blockchain nodes. The blockchain network uses satellite chains that allow different consensus protocols to run in parallel. Private and confidential, the network is only accessible to relevant stakeholders, while users who are not part of any private ledger on the network have no access to the data.

NEC Laboratories Europe also plays a key role in developing IoT and AI platform technology. Specifically, our IoT technology has become a part of the open-source technology framework

FIWARE, and is used by various companies of the NEC Group around the world to support smart city solutions. Our AI acceleration technology, SOL, provides transparent neural network acceleration to high-performing computers using NEC's SX-Aurora TSUBASA.

NEC is a world leader in O-RAN and emerging radio access and beyond 5G network technologies, and NEC Laboratories Europe is one of Europe's leading research organizations in cellular network technology. Our contribution to beyond 5G is described in the next section.
Core and applied machine learning
6G networks
Biomedical AI
Safe AI
Blockchain
AI computing platforms
NEC Laboratories Europe is strongly committed to its mission of creating social value by transforming information and communication technologies. We look to the future with a roadmap of innovate research in different domains.

Explainable artificial intelligence (XAI) is the next evolution of AI. It will deliver user trust in AI systems by explaining predictions or decisions. At NEC Laboratories Europe, we are developing XAI systems that address user questions such as, "Why did the AI system make this prediction?"

In this domain, our research focuses on creating new core explainable AI capabilities that lead to fruitful human-AI collaboration. With this in mind, the output of our core research can easily flow into applied projects.

Governments around the world are increasingly interested in using artificial intelligence to increase efficiency while respecting ethical and privacy protection concerns. NEC Laboratories Europe studies graph-based machine learning and its explainability for law enforcement and public administration.

For law enforcement, we focus on applying AI to solve crime and provide support in control rooms. Our future work will extend to crime investigations and improving offender engagement in rehabilitation schemes. In public administration, we are researching citizen-centric AI services to enhance the work of employees. For example, AI will provide support for answering questions, and assist in searching, completing, and drafting documents.

Future work will extend to resource allocation, procedural tasks, and predictable scenarios.

The transition from 5G to 6G technology opens mobile networks to a wide variety of industry vertical applications and specializations that are beyond the traditional domain of telecommunications. As a leader in cellular network research, we will continue to use our knowledge to develop mobile technology and network virtualization. Our goal is to create networks that are highly flexible and support new use cases for vertical services in smart cities, autonomous driving, industry 4.0, and digital health. We are committed to revolutionizing the design of future 6G networks and will lead the way in their development by combining mobile technology with IoT, wireless sensing, smart surfaces, and artificial intelligence.

Data science continues to take center place in all areas of digital health, and we are strongly committed to the research of infectious disease and immuno-oncology. Our computational pipelines combine bioinformatics and machine learning approaches for the development of personalized cancer vaccines.

NEC Laboratories Europe are part of NEC's Life Science Innovation Hub. In the biomedical field, we advance disease prevention and address medical challenges from diagnosis through to treatment. Due to the interconnected nature of biomedical work, we particularly focus on graph-based AI methods that reveal the hidden relationship of the underlying data. We work with multi-modal data, such as high throughput omics data in association with patient demographics, free text from clinical notes, radiological images, time series observations from patient vital signs, gene regulatory networks, and more.

AI will continue to transform the world we live in. At NEC laboratories Europe, we are committed to building a safe foundation for machine learning by providing a privacy toolset for AI data and computations, and protection against attacks. This will include ensuring that AI classifiers cannot be fooled by adversarial samples and training data cannot be poisoned. For privacy, our aim is to protect data used in training (along with inferences) from leakage, as well as prevent leakage of internal AI models.

The changing nature of technology is challenging the development of computer systems and platforms. As leaders in research of intelligent software systems, we research technologies that address the complexity of future digital systems. These are becoming increasing complex and, due to the end of Moore's Law, increasingly heterogeneous. To address these challenges, we apply AI and compiler technologies to develop and operate complex computer systems. To ease software development, we are building technologies that automate the generation of high-performance software for both computing and networking platforms. To handle the complexity of critical systems, we are automating the modeling and behavior analysis of system components. This includes networks, operating systems, and their contextual application (e.g., security intelligence, information).
Kurfursten-Anlage 36, 69115 Heidelberg, Germany