Displaying present location in the site.
Toward Further Development of Human Rights Initiatives in Procurement
NEC has designated "supply chain sustainability" as its materiality and is enhancing cooperative ties with its business partners through collaboration and co-creation. In this dialogue, participants looked back on sustainable procurement activities over the past year and discussed issues related to human rights initiatives. Experts also gave their opinions on what initiatives are needed going forward and their expectations of NEC over the medium to long term amid ongoing legislation regarding human rights centered mainly in the United States and Europe.

Note: This dialogue was held online.
Responsible Procurement in Fiscal 2022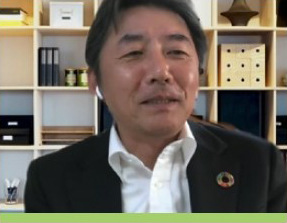 Okimi In fiscal 2022, we conducted activities focused on due diligence in a way that was closely tied to our business partners. We set the signatory rate declaring compliance with the Guidelines for Responsible Business Conduct in Supply Chains as a materiality KPI and obtained signed declarations from business partners covering 80% of the procurement amount. Self-assessment questionnaires (SAQs) identified potential risks in 36 companies. We followed up these results by carefully explaining our requirements to these companies once again, assessing their actual situation one by one; and in the case of a company that needed correction, we provided corrective guidance and improvements. We also went forward with risk identification in accordance with OECD guidance for due diligence and conducted audits of business partners in high risk areas using third-party organizations.
Takahashi NEC has implemented new initiatives that go beyond Step 1 of this guidance and focus on Step 2, document inspection and auditing using a riskbased approach, and Step 3, use of its leverage for corrective efforts. This progress is worthy of praise.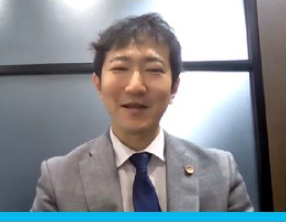 Tanaka Worker interviews as a part of the auditing process is a highly effective method for it can be a wellspring of information when it comes to identifying human rights impacts. I recommend continuing to listen to workers' feedback to analyze the underlying workplace challenges and social issues. Aside from conducting SAQs, it is also good to hear that NEC has closely engaged with suppliers to provide support and to promote collaboration when it comes to reviewing workplace rules and practices.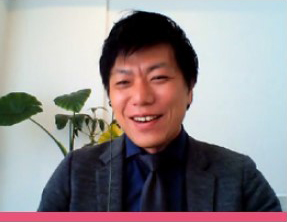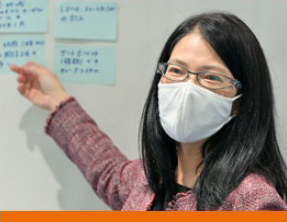 Nagai Setting KPIs is also a big step forward. Though it can be difficult to commit the necessary resources, it ensures the undertaking of more assiduous activities going forward.

Okimi I feel that if we want to have a sustainable supply chain we need to visualize the human rights risks that exist at Tier 2, Tier 3, or further upstream in the supply chain, and I would like to hear some thoughts on suitable approaches to this issue.

Takahashi My advice would be to focus on high-risk products, countries, and regions upstream in the supply chain. It is important to map routes from Tier 1 suppliers and confirm responses at control points to ensure traceability.

Tanaka What is also important is to collect information directly from stakeholders upstream in the supply chains, in addition to conducting SAQs and using contract leverage. Dialogues with trade unions and NGOs are necessary.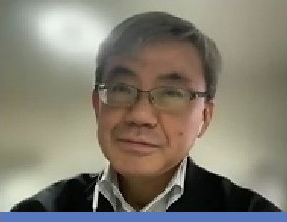 Obata We are also concerned about the growing demand for information disclosure regarding human rights in the supply chain.

Nagai The Sustainable Stock Exchanges Initiative has agreed to promote human rights disclosure. Information disclosure should be taken one step further in terms of both quality and quantity. In terms of quality, the most important points for stakeholders are the results of SAQs and audits, specifically what risks were discovered and how they could be mitigated.

Tanaka Existence of human rights-related risks somewhere in business operations should not be a matter of shame for businesses. Instead, companies should be attentive to how they can address and mitigate those risks. NEC's efforts to expand the scope of its remedy mechanisms, e.g., the compliance hotline, are noteworthy in terms of risk mitigation. Ideally, there should be active disclosure on how the received complaints have been resolved.
Enhancing Initiatives in Light of the Latest Global Trends
Tanaka The Government of Japan has established a new administrative unit, the Business and Human Rights Policy Office in the Ministry of Economy, Trade and Industry. Meanwhile, major challenges remain in promoting responsible business among small and medium-sized enterprises (SMEs) in Japan. SMEs sometimes have limited knowledge and scarce resources to fulfill the requirements of domestic legal compliance as well as of corporate social responsibility aligned with international standards. Large companies have roles to play in supporting SMEs' efforts toward upgrading entire supply chains.

Takahashi There is a growing movement in Europe to make human rights due diligence mandatory. The European Commission's draft of its Corporate Sustainability Due Diligence Directive as it relates to human rights and the environment is more in-depth than similar laws and regulations, and makes it the duty of company directors to maintain due diligence. In countries around the world, there is also an emphasis on sustainable governance and management that is mindful of sustainability.

Nagai NEC should also keep an eye on U.S. import restrictions, which are growing tighter based on concerns over forced labour and other human rights violations. NEC should further look into issues related to foreign technical intern trainees at domestic suppliers. Also, as major changes in legislation, social demands, and geopolitical risks take place, and as things around us progress at a breakneck pace, NEC must proactively employ backcasting with a view to its goals three to five years in the future; otherwise, the Company will be left behind. Responsible procurement needs a strategy. Management needs to make decisions—it needs to ascertain the essential resources for executing the Company's strategic plans and invest if there are not enough resources available.

Obata NEC has positioned human rights in the supply chain as an important management issue, and we are focusing our efforts in kind. We would like to ramp up these efforts as they relate to management, particularly with regard to regular monitoring and follow-up activities conducted by the Risk Control and Compliance Committee and increased discussion at Board meetings.
Creating Social Value through Collaboration with Business Partners
Tanaka There is a trend in the U.S. and Europe to introduce mandatory legislation for businesses with penalties incurred. Although being affected by the laws and regulations, the business community generally seeks a market environment where business activities aligned with the UN Guiding Principles on Business and Human Rights (UNGPs) can receive legitimate recognition. Companies should increase accountability of their own business activities showing adherence with the UNGPs and meaningful collaboration with stakeholders, which eventually contributes to improved business sustainability.

Takahashi It is very important to promote both "compliance with rules" and "voluntary efforts by companies" rather than choosing just one. The more we incorporate due diligence, the more we tend to lean into monitoring of corrective actions and contract clauses, but the purpose of due diligence is respecting stakeholders' human rights. I would like NEC to value the concepts of collaboration and co-creation and emphasize communication with stakeholders. Creating a guidebook aimed at suppliers that explains why sustainability efforts will increase their corporate value will help facilitate co-creation and collaboration with them.

Tanaka I expect NEC to convey a message to its suppliers—tell them how business can bring about a positive impact on human rights. For instance, how supplier diversity can reduce gender inequality, and how workers' skill development can improve productivity and lead to a better working environment. From a medium- to long-term perspective, it is important to pursue engagement with trade unions, NGOs, and other stakeholders in earlier stages of human rights due diligence, such as when designing measures to ensure respect for human rights. That is because awareness of trade unions and worker representatives is still not sufficient, and thus I recommend helping to increase awareness through labour-management dialogue. Aiming for co-creating social value by working with diverse stakeholders is also recommended.
Shimizu As always, I'm pleased with the wide variety of proposals. At NEC, our starting point for thinking about human rights is the NEC Way, which aims for a "world where everyone has the chance to reach their full potential" under our Purpose, and calls for "respect for human rights" under our Principles. From there we establish measures related to laws, social conditions, and geopolitical risks. Therefore, instead of making judgments based on risk alone, we want to look to the NEC Way as the basis for working with management at business partners and using backcasting to scale up our activities.
*

NEC Senior Vice President and CLCO when the dialogue was held