Customer Success
Advantages of EMIStream
1. Reducing Iteration Process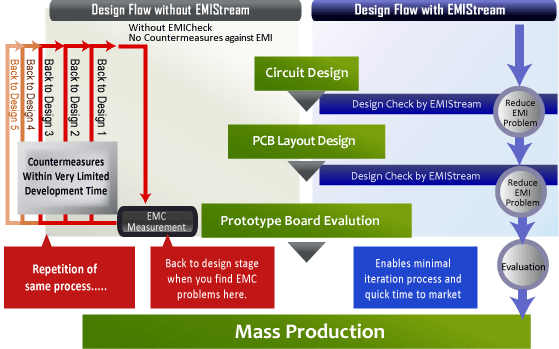 2. Filtering Design Errors Before EMC Engineer Evaluates Prototype PCB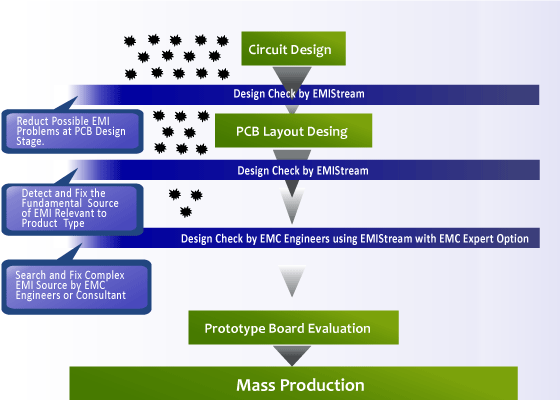 EMIStream is improved with powerful features for the non EMC expert. Specifically, it indicates priority order to fix the problems in an error list and gives advice on how to control EMI problems on your PCB design.
Now EMIStream offers an EMC Expert Option for EMC professionals. It enables you to customize threshold value and in-depth parameters while also taking into account both far-field calculation and multi-layer plane structure in order to obtain a more accurate result.
Sample Effects
User Background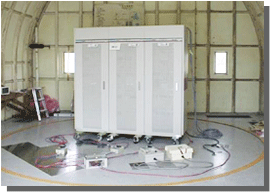 This user's product was a phone switchboard for a German company. Major expenses included sending several shipments from Japan to Germany to obtain certification at their test site in their local chamber.
Effect1. Cost Saving
Cost effective approach by reducing iteration processes for design/test phase and the number of components for EMI suppression.
Before Using EMIStream

Site test
Once every 3 weeks, repeat 2 or 3 times (approx. 150,000 USD)
Time of re-routing design
2 to 3 weeks + Prototype creation
Costly solution by chassis, filter
Abt. 30 filters / 1 board (approx. 5 USD) Shipping Products: 1,000 sets × 8 boards = approx. 40,000 USD
After Using EMIStream

| | | |
| --- | --- | --- |
| Site test | One time only ($50K) | |
| Time of re-routing design | Few days + Prototype creation | |
| Costly solution by chassis, filter | Reduced the number of filter | |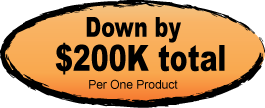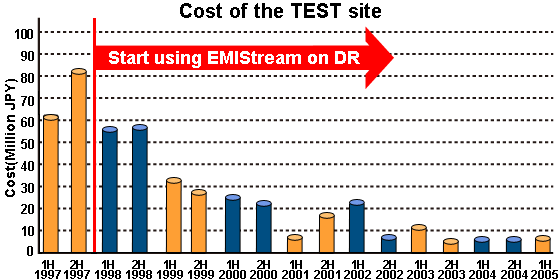 Effect2. Time Saving for Evaluation and Countermeasures
Shorter evaluation and countermeasure time for EMI problems by reducing the time of prototype PCB creation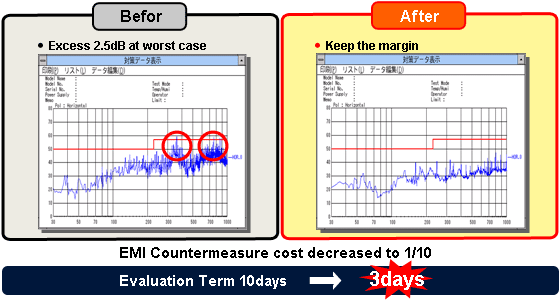 The figures show a comparison of before and after using EMIStream. The product is a hard disc copy device. (Actual data) The left figure shows results before using EMIStream and voltage is upper VCCI regulation at 350 MHz and 700–900 MHz. The right figure shows results after using EMIStream. From 30 MHz to 1 GHz, voltage is below VCCI regulation.
In the case of this product, the customer could reduce the cost of solution components to 1/10 after using EMIStream. Moreover, the evaluation and times for EMI suppression, which used to take ten days, now took only three.