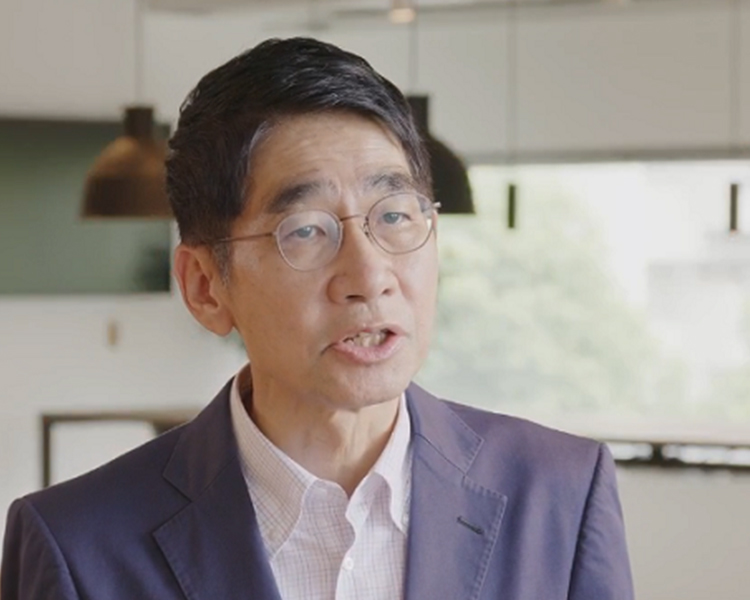 Keynote Roundup:
Showcasing What It Means To Be "Truly Open, Truly Trusted" At The NEC Visionary Week 2022
Secure and open technologies enable digital transformation for the tackling of social and business issues
The NEC Visionary Week 2022 was held on September 15 with NEC executives, members of the business community, government officials, and academics who gathered to discuss how new technologies can provide value by solving social and economic problems.

Opening the floodgates to critical discussions on our future was NEC President and CEO Takayuki Morita, who welcomed this year's participants and reflected on the difficult issues society continues to face in 2022 including a global pandemic, geopolitical conflict, supply chain issues, and inflation. President Morita explained that governments and businesses are increasingly looking for new approaches to address these issues, including adopting new technologies which enable Digital Transformation.
"Truly Open, Truly Trusted"
President Morita went in-depth to explain the significance of the overarching theme of this year's event, "Truly Open, Truly Trusted". He shared that NEC believes that openness is critical to fostering innovation and diversity in the market, and that we are committed to enabling open standards across the industry, and trust is equally important as both consumers and business must have confidence in data privacy and in the reliability of mission critical systems.

These values are closely aligned with the NEC 2030VISION, which strives to improve individual lives, society, and the environment around us. The NEC Digital Platform is the company's flagship solution which enables Digital Transformation combining its hallmark technologies such as AI, biometrics, and 5G delivered in a seamless and secure environment. NEC is using its Digital Transformation tools in areas such as employee wellness, smart working, and green technology for internal improvements and as a testing ground before introducing such solutions to external clients.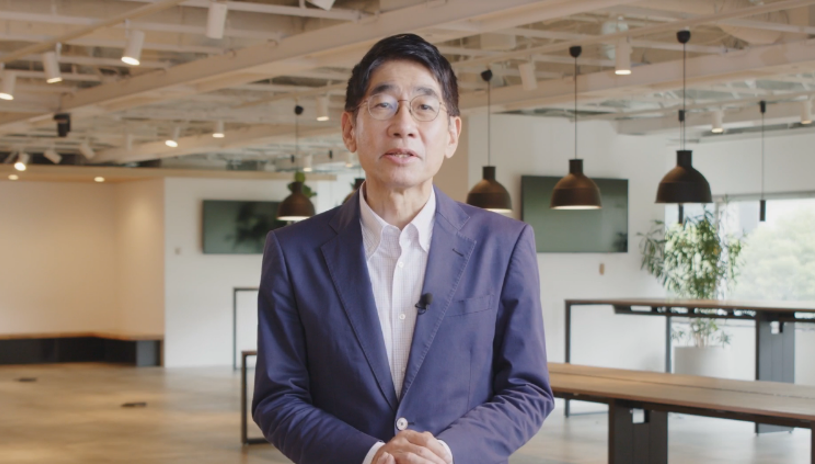 President Morita then provided a preview into some of the most recent NEC accomplishments. These case studies expanded on NEC's commitment to the "Truly Open, Truly Trusted'' theme, and highlighted how NEC is using Digital Transformation as a vehicle to both solve its customers' problems while at the same time creating social value for years to come, in line with the NEC 2030VISION.
Solving problem with Digital Transformation
For example, focusing on trust in the biometrics sector, where the NEC I:Delight powered by NEC's industry-leading biometrics has been applied in many areas including aviation, smart buildings, and tourism, NEC was recently selected as a technology partner for Mastercard's Biometric Checkout Program.(*)
*The session summary in The New York Times: www.nytimes.com/paidpost/nec-corporation/with-a-glance-biometrics-are-set-to-simplify-payments.html

In another case study, the NEC subsidiary, KMD, has developed an innovative solution to protect e-commerce users in the European Union and the solution has been introduced by NEC. This new e-commerce system uses AI, image recognition, and Natural Language Processing to detect dangerous and illegal products and prevent their sale. Ensuring that AI remains unbiased is a major concern for the industry, and we focus on NEC's AI governance initiatives, which are a series of guidelines designed to uphold human rights and build trust with end users.

Next, President Morita shared across the theme of "openness". NEC subsidiary Avaloq provides core banking platform and wealth management technology which is contributing to the democratization of wealth management. By automating many traditional wealth management processes, personalized digital finance solutions are more open to investors around the world. While on the subject of openness, NEC's Open RAN 5G solution were introduced, showcasing progress with global telecom operators and NEC's partner NTT. NEC has been an advocate of Open RAN since the very beginning, and believes it is critical to fostering a diverse and competitive ecosystem in the telecommunications space. NEC's global accomplishments with companies such as Vodafone in the UK, Telefonica in four countries - Spain, Germany, the UK and Brazil, and Rakuten Mobile in Japan were also discussed at length.
NEC believes that openness and trust help facilitate its ultimate goal of future value creation in line with the NEC 2030VISION. Global health is a key sector where NEC is concentrating its efforts. NEC entered the drug discovery business as a player in 2019 with the intent to utilize our AI technology to solve issues in these sector, and has since seen promising results. NEC has partnered with drug discovery companies around the world supplying its cutting-edge technology to develop new treatments for diseases such as cancer, hepatitis B, and the coronaviruses.(*)
*The session summary: www.nec.com/en/global/sdgs/innovators/nvw2022/report.html

President Morita closed his welcome address with an explanation of the Institute for International Socio-Economic Studies (IISE), an NEC think-tank guiding its thought leadership activities. IISE Chairperson Kumi Fujisawa delivered a video message to the audience explaining that the organization was relaunched in April 2022 in order to serve as a guidepost for NEC and deliver a vision of the future in increasingly uncertain times. Ms. Fujisawa explained that the IISE will accomplish this by supporting global business partners, communicating its market vision and by understanding global risks.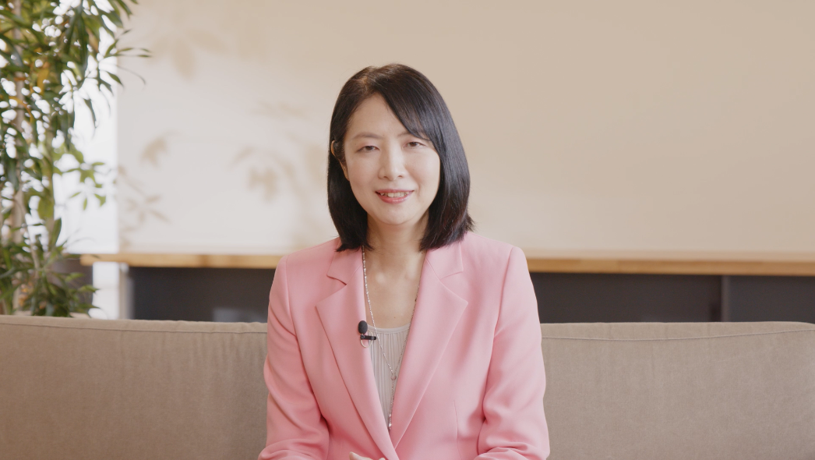 IISE Executive Chief Fellow Soichi Noguchi, an accomplished Japanese astronaut, also delivered a video message to the audience. Dr. Noguchi discussed how his experiences in outer space have motivated him to participate in the creation of a bright future for subsequent generations by protecting planet Earth, which has driven him to contribute his experience and knowledge to the efforts of the IISE.Therefore, by working with the IISE, Dr. Noguchi hopes to help to achieve its ultimate goal of researching a human and environmental-friendly information society which will be resilient, robust and diverse.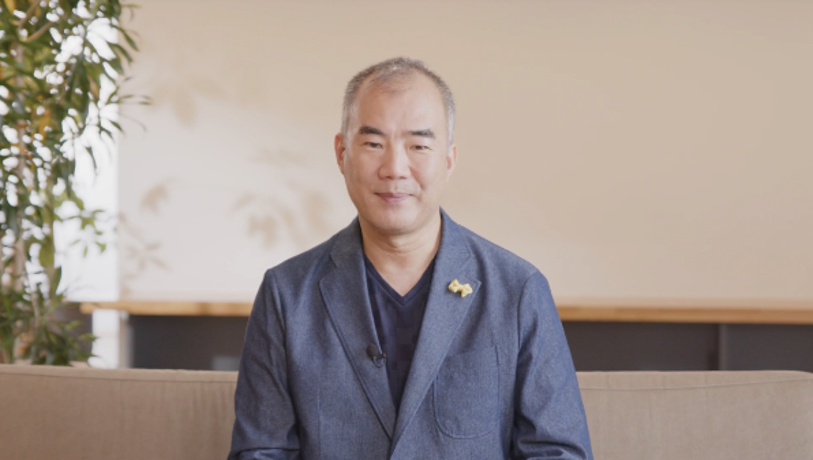 Right from the get-go, many important topics were highlighted in the opening keynote, setting the stage for the rest of the event. The topics brought up in the keynote were discussed at length by titans of their respective industries in full-length sessions, leaving guests with a strong understanding, and more importantly great anticipation for the future that NEC is working to create.