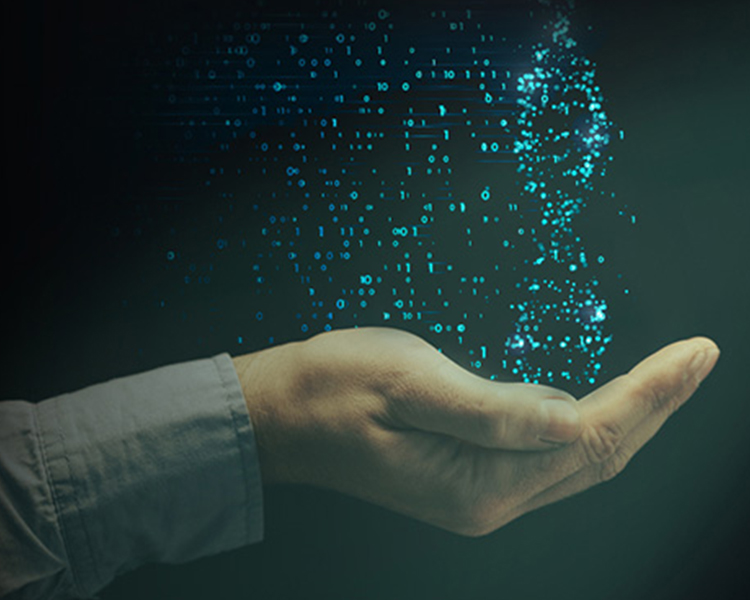 Preparing for Disease X
NEC joins the race for the next vaccine
The Covid-19 pandemic has opened the world up to global cooperation, especially when it comes to preventing the next outbreak. International agencies, healthcare experts, and even tech companies are joining hands to develop the most effective and cost-efficient ways of creating vaccines against not just Covid-19 variants but other viruses.

So, where does NEC's technological expertise come into the picture? The answer lies in Artificial Intelligence or AI.

A project that began over two decades ago, NEC's AI Drug Development Division in Japan and NEC OncoImmunity (NOI) in Norway have been using machine learning and AI to help develop immunotherapy treatments for cancer patients. The concept of AI-assisted vaccine development, simply put, is about taking huge numbers of gene samples and analysing them to find common "hotspots" of cells that have developed immunity. This data is then used to help formulate a universally effective vaccine that works against the different mutations.

Without AI, making sense of such vast amounts of information would take much longer – a luxury many patients can't afford.
Artificial intelligence. Real benefits.
NEC OncoImmunity AS (NOI), based in Norway, consists of an experienced, multidisciplinary team of bioinformaticians, software engineers and data scientists equipped with machine-learning expertise. Their main goal: give vaccine makers a robust "antigen blueprint" that maps out the genes to focus on, saving them precious time and effort.

Since 2018, NEC has made headlines in the international cancer treatment community by teaming up with French biotechnology company Transgene to develop vaccines against tumors. The treatment is currently under trial, with very encouraging results from the first phase.

The company also acquired Swiss–German biotech VAXIMM in March 2022 to begin surging forward with developing individualized cancer treatment in the form of a pill.
A vaccine for global herd immunity
NEC's proven expertise in cancer treatment is now being applied to help develop the next vaccine for Covid-19 and its most threatening variants. The collaboration between NEC OncoImmunity (NOI) in Norway, NEC Laboratories Europe (NLE) in Germany and NEC's AI Drug Development Division, promises to deliver a blueprint that can help develop a vaccine that:
Activates accurate, vigorous immunoactivity

Responds well to virus mutations

Is easy on the body with few side effects

Covers a large proportion of the global population
Even though a majority of the world has already been vaccinated, the current vaccines risk becoming obsolete against the latest variants of the virus. The NEC team hopes to change this.

"NEC's delayed entry has enabled us to analyze genome data from thousands of new coronavirus strains and incorporate information on the many mutations that have occurred since the pandemic broke out," explains Akira Kitamura, general manager of NEC's AI Drug Development Division. "By filtering antigens and combining optimum hotspots, we can design vaccine blueprints that could remain effective for longer against current and future coronavirus strains."

What's important to note is that NEC is currently not directly involved in producing a finished product for the vaccine, but rather a vaccine design approach that pharmaceutical companies can adopt.
What makes NEC's AI-assisted vaccine development special?
This unique approach takes into account the thousands of mutations of the SARS-CoV-2. It then identifies the "base" section shared by all the mutations to tackle the virus at its core. So even if the virus mutates further, the vaccine developed based on this blueprint would still be effective.

NEC's filtering process also ensures that vaccine designs do not attack normal cells in the human body, but target the virus accurately. The AI does this by eliminating gene sequences that are similar to those already present in normal body tissue to prevent any adverse effects on the body's natural immune system.

Since the paper's publication in the open research forum bioRxiv, NEC has received seed funding of up to US$4.8m from the Coalition for Epidemic Preparedness Innovations, or CEPI, on April 8, 2022. Supported by the European Vaccine Initiative (EVI) and Oslo University Hospital, the project has now entered its next stage of development, with a finished product on the horizon.
Orchestrating a brighter world
This cutting-edge Covid-19 approach, once proven successful, could also be used to develop vaccines for other viruses, including 'Disease X' - unknown pathogens with pandemic potential yet to emerge.

This bold move is a shining example of NEC's corporate mission to use advanced AI and IT technologies to "orchestrate a brighter world" and improve the welfare of all global citizens. For Kitamura, NEC's work could not be more rewarding. "This project, the standard of our biotech specialists, and the potential of NEC AI are truly invigorating. There are a great number of infectious diseases on this earth, many still without a vaccine. We are keen to build on this success and continue expanding our infectious disease vaccine research beyond the coronavirus so we can contribute to the global challenge of combating infectious diseases and further apply NEC's AI strengths in the biotech field."
Is AI Taking Over Our World?