Aviation
An environment where ideas can flow freely without boundaries, where work can naturally switch between the physical and digital world and achieve a new level of responsiveness
Elevate your travel experience with Star Alliance Biometrics
Learn more about NEC's partnership with Star Alliance
Traveling can be stressful. From check-in to boarding, the constant long lines and security checks create a hectic airport experience for all travelers.
Designed to facilitate hygienic and seamless travel, NEC I:Delight enables a hygienic and seamless travel experience through facial recognition, allowing travelers to create a single Digital ID that they can use within and beyond the airport.
How are we changing the airport experience?
By introducing NEC I:Delight, we are creating an integrated Digital ID that enables a hygienic and seamless travel experience that can benefit everyone, from travelers to airport staff.
What are we improving?
We are eliminating the need to present physical documents and providing autonomous facial recognition across a wide array of touchless checkpoints, which thus reduce the bottlenecks that create long queues. With NEC I:Delight, going from curb-to-gate and beyond is done via a single Digital ID, making travelling simple and faster while becoming more safe and secure.
Say Goodbye to Physical Documents
All travellers have a single, easily extendable and convenient point from which they can seamlessly navigate the airport with maximum privacy and security.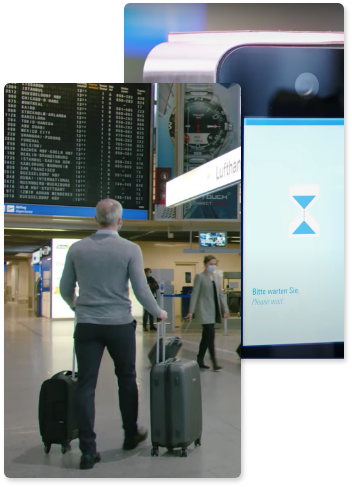 Key Points

Unique Digital ID consolidates different documents into one, from check-in and backdrop to VIP lounges, security checkpoints and boarding.

Integration with different networks and systems minimizes issues such as language barriers.
Fully Biometric From Curb-to-Gate and Beyond
A literal glance is all it takes to go through the airport, enabling seamless touchless curb-to-gate processing at a full biometric terminal.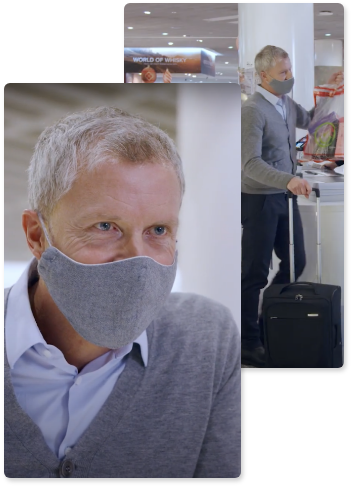 Key Points
With a face scan taking as little as 1.5 seconds, passengers will not be stuck in bottlenecks across the airport.

From purchases from airport retailers to rideshare pickups and hotel check-in upon arrival, NEC I:Delight enables game-changing business possibilities.
Detailed Insights & Analytics
Providing airlines and airports alike with detailed information on processes and customer behaviors, the Aviation industry is able to adapt across a variety of common workplace contexts and needs.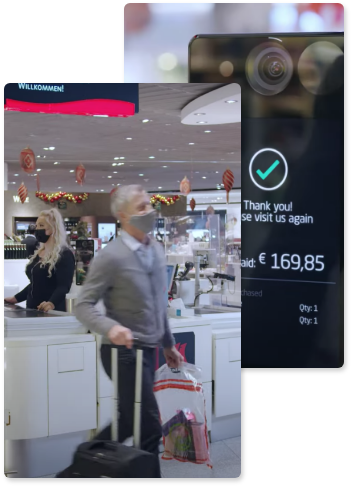 Key Points
Real-time analysis will eliminate delays from preventable occurrences, such as predicting if overhead compartments will be full prior to carry-on boarding.

Operations can be scaled flexibly to handle unexpected events, such as sudden travel spikes.
Keeping Everyone Safe
Creating a safe and hygienic environment for both travelers and airport workers alike enables everyone to travel with a peace of mind.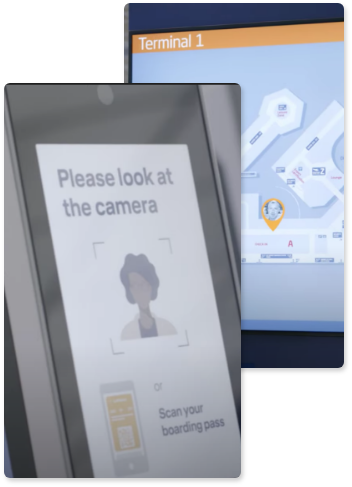 Key Points
Health screenings based on self-provided data and automated temperature scans are safe and secure, allowing workers to keep a safe distance.

NEC face recognition systems and walk-by thermal scanners ensure travelers' compliance with state health and travel guidelines.