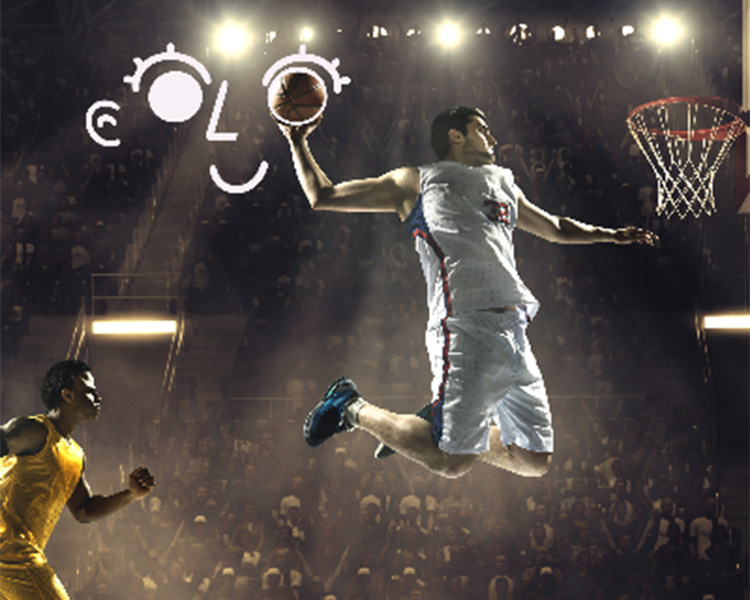 Biometrics For Sports Arenas
Bringing Greater Convenience Via Biometric Authentication In Stadiums
How NEC Provided Greater Convenience Via Biometric Authentication In A Crowded Stadium
The 36,500-capacity Saitama Super Arena sold out for two back-to-back basketball matches in late September. But before fans would get to witness the exciting clash between the two titan teams, they would have to first step onto a battlefield of their own—the merchandise stores.

In recent years, stadiums and sports teams from around the world have begun placing an increasing value on improving the game day experience for fans, a day which wouldn't be complete without a visit to the merchandise store. With the intent to erase any form of inconvenience fans might experience at any point in the day, stakeholders believe that the key to providing higher levels of convenience and comfort to fans lies with new technologies.

For the aforementioned basketball sporting event, NEC collaborated with event organizers to provide fans not only with a better game day experience, but a glimpse at how high the bar will be raised for future events.
POV: You are taking your family to a big-time basketball match
Upon arriving at the arena, you are greeted by a human tsunami of superfans. Immediately the day's mission becomes clear – getting everywhere you need to with minimal friction, and of course, picking up coveted memorabilia which will no doubt serve as important props when telling the story of an unforgettable weekend.

No different from how any top sports coach formulates intricate strategies for players to follow, you are now planning routes and schedules taking you and your family between your seats, the merchandise shops, food and beverage stands, and of course, restrooms.

And this goes without saying, but every second counts. Sacrifices will have to be made. You could go to the merchandise shops only after the match is over, but the train station might be packed by the time you're done. You could step out of the match early and hit the merchandise shop in order to catch an earlier, less crowded train home, but who wants to risk missing out on a highlight reel-level buzzer-beater?
Beating Real-Life Buzzers with NEC's Biometric Payment Solution
While the time guests had at the recent basketball event was finite, NEC's payment solutions leveraging on biometric authentication technology allowed guests to more efficiently use that finite time, leading to an overall improved experience. Guests were enabled to paying with their biometrics for authentication, meaning that all they needed to do to pay for merchandise or snacks was approach the payment terminal, look into a camera, and payment would be completed in just a matter of seconds.
Event attendees could pre-register their credit card and other personal information beforehand, and upon arriving at the arena they could register both their face and iris information at terminals located across the arena. Following that, payment at any of the merchandise stores or food stands became a piece of cake.

This solution provided users with a glimpse into the future of payment. It was everyone's first time trying (and succeeding with) the use of a system that could very well be the norm in the coming years.
Guest reactions were overall very positive. We spoke with guests about their experience, and there was a consensus that the system shows its true value being used over multiple days, at multiple touchpoints. Going hands-free and not having to fumble with cash, handphone, or credit card for payment can be especially helpful when carrying multiple items. We could see this system being implemented at movie theaters, so moviegoers would not have to show a ticket stub while carrying a drink and popcorn with both hands.

Others seemed curious about data handling, and how secure biometric payment actually is. NEC staff on the ground explained that both NEC's face recognition and iris recognition solutions have earned top marks in accuracy benchmark tests, and when they are both used for two-factor authentication the false positive rate is only one in ten billion.
Giving Fans All The Fun Without Any Of The Frills
NEC's face and iris two-factor biometric payment solution was put to the test at the basketball event, and even given the event's high attendance rate and extremely popular stores, it passed with flying colors. Having taken one step towards making biometric-based payment the new standard, we are looking forward to seeing how we can further improve the game day experience for fans everywhere around the world.

This is just one piece in a much larger puzzle. Someday, our biometrics could be used to provide us with a single ID to be used not only in stadiums, but airports, hotels, retail outlets, and more. Learn all about the exciting future we are trying to create at the NEC I:Delight website.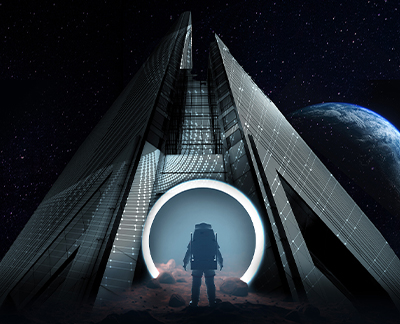 Putting The First Woman On The Moon