NEC launches multimodal biometric authentication solution featuring the world's No.1 face recognition and iris recognition
- High-precision, high-speed touchless authentication with a false acceptance rate of one in 10 billion -
Tokyo, November 8, 2022 - NEC Corporation (NEC; TSE: 6701) is beginning full-scale promotion of its latest multimodal biometric authentication solution, representing the flagship of its "Bio-IDiom" brand (*1) of biometric authentication.

This new solution is the first to combine NEC's face recognition and iris recognition, which have each been recognized as the world's No. 1 by the US National Institute of Standards and Technology (NIST) (*2). NEC is launching sales of this solution in Japan today and it will be released to global markets in the spring of 2023.

In recent years, there has been an increasing risk of economically motivated attacks, especially for companies and organizations with leading-edge technologies and confidential information. In addition, as the digital transformation (DX) of companies accelerates, and more digital connections are made among companies and customers, the scope and impact of security incidents is expected to become more serious. As a result, further enhancement of security is required.

This solution enables high-speed, high-precision authentication with a false acceptance rate of less than one in 10 billion just by having an individual direct their face towards an authentication device.

Moreover, even under conditions where individuals wear masks, goggles and gloves, the solution maintains highly accurate, touchless authentication accuracy without compromising security or convenience. As a result, in addition to biometric authentication, this solution can be used for a wide variety of applications, including strict access control and payments that require the use of passwords and other authentication factors.

NEC has conducted multiple demonstrations of these technologies, including an access control system for employees at the Hotel Mariners' Court Tokyo from July to September 2021, and a payment method for visitors to a world-renowned basketball event held in Japan in September and October of this year.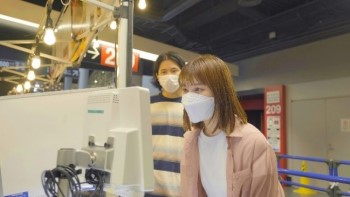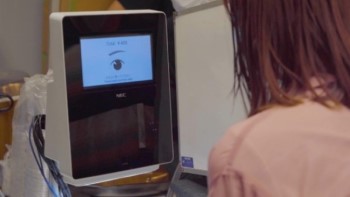 Main features of the new solution include the following:
1. Highly accurate certification with false acceptance rate of one in 10 billion
By combining the world's No.1 face recognition technology with the world's No.1 iris recognition technology, NEC has achieved a high authentication accuracy with false acceptance rate of one in 10 billion. In addition to strict access control in critical facilities and high-security areas where passwords are required, it can be applied to a wide range of usage scenes where it is difficult to introduce biometric authentication alone, such as payments used by large numbers of people.
2. Fast and convenient multimodal biometric authentication
Acquiring both face information and iris information at the same time enables speedy multimodal biometric authentication. In order to accurately capture iris information, which has been difficult to acquire in the past, the camera automatically changes positions according to the height of the user, and the iris position can be identified accurately and quickly by using face detection. As a result, users can be quickly authenticated just by standing in front of a terminal. The solution is also capable of contactless authentication when individuals are wearing masks, goggles, sunglasses, hats, and gloves, or when both hands are occupied by luggage.
3. Smooth deployment and reduced operational workload
This solution can be implemented smoothly because it does not require complicated design, such as parameter settings and optimization verification of the imaging environment unique to biometric authentication. Also, because it supports REST API, it can easily link with various systems, such as access control. This will reduce both the cost and time required for installation. In addition, this solution can reduce the workload of system administrators by introducing it in cases where multiple authentication methods are required, such as with cards and PIN codes. This solution's biometric authentication enables a shared ID to accelerate seamless collaboration among numerous services and contributes to the creation of new customer experiences and services.
Potential applications of this solution include the following:
Identity verification for large numbers of people
Identity verification at large-scale sporting events, immigration services, etc.
Access control that requires high security
Research laboratories, areas dealing with sensitive matters, important government facilities, data centers, etc.
Access control that requires the use of masks, hats, and gloves
Food factories with dress restrictions, clean rooms in factories, medical sites, etc.
Payments at stores and identity verification at ATMs
Quick, hands-free payments at stores, identity verification for ATM transactions, etc.

(*2)
NEC ranked No.1 several times as the world's most accurate face recognition technology in vendor tests conducted by the US National Institute of Standards and Technology (NIST).

The evaluation results do not represent recommendations by the US government for specific products.

NEC iris recognition technology ranks first in NIST accuracy testing
https://www.nec.com/en/press/202109/global_20210922_02.html
About NEC Corporation
NEC Corporation has established itself as a leader in the integration of IT and network technologies while promoting the brand statement of "Orchestrating a brighter world." NEC enables businesses and communities to adapt to rapid changes taking place in both society and the market as it provides for the social values of safety, security, fairness and efficiency to promote a more sustainable world where everyone has the chance to reach their full potential. For more information, visit NEC at https://www.nec.com.

NEC is a registered trademark of NEC Corporation. All Rights Reserved. Other product or service marks mentioned herein are the trademarks of their respective owners. © NEC Corporation.