No Queues, No Hassle
Experience the future of access management solutions
Whether you're an events organiser, restaurant owner, a hotel manager, or even a government agency, clients like yourself are usually asking questions such as,

"How can I speed up the entire identity and ticket checking process?"

"How can I ensure that everyone entering my venue is identified accurately?"

"How do I make entrance and check-ins even more hassle-free for everybody?"

"Is there a more secure way to store all my customer data?"

These questions have as well been pondered by our team of engineers at NEC, and we've devised a state-of-the-art solution for our clients. We understand that companies and organizations are looking for ways to streamline their entry processes and enhance their security. Our forward-thinking clients have also asked for help to optimize their resources, allocating staff to one-on-one customer service instead of having to check IDs.
NEC's suite of access management solutions uses a combination of biometric and face recognition technology to allow for seamless, frictionless entry for customers, while also maximizing the potential for revenue generation and personalized services. Here's how it works.
Simple, one-time registration process for multiple uses
Users register on the app by submitting a selfie, identification documents, and payment details

Once these have been cross-checked, a single unique ID is assigned to the user

Now, the user can simply present their face at any participating organizations to gain entry to restricted areas, log in to online accounts, check in at hotels and venues, and even make payments at merchants.
World's most accurate face recognition technology
Our market-leading access management solution is powered by NEC I:Delight, our proprietary face recognition technology. It has been ranked, time and time again, as the world's most accurate in vendor tests conducted by the US National Institute of Standards and Technology (NIST). It has also clinched the top spot in 2020 and 2022's Frost and Sullivan Radar for Biometrics.

Traditional access control systems can be prone to error, which can lead to long lines and frustrated customers. By using biometrics and face recognition, NEC's access management systems are able to provide an accurate match at entry almost instantaneously. This is particularly important in high-traffic areas, such as airports and sports venues.

NEC's powerful AI also makes it possible for accurate face detection even when guests are wearing face masks, sunglasses, or other forms of face coverings. A highly-advanced liveness detection feature also helps to minimize spoofing; if someone is pretending to impersonate another person.
Seamless entry and purchases – all without hands
All it takes is a smile to get through any entry points at airports, hotels, office buildings, concert venues, restaurants, and even public transport. The possibilities of NEC's biometric access management system are endless.

Our system can easily be integrated into checkout systems at merchants, both online and offline. After a one-time registration process of biometrics details, customers no longer have to search for their wallets or phones, which speeds up the checkout process and reduces wait times. Additionally, biometric identities can be linked to loyalty programs and personalized recommendations, helping customers find products they might be interested in based on their previous purchases.

In a recent survey of almost 100 shoppers participating in a pilot program in Brazil, 90% of the respondents reported feeling comfortable using biometric payments. Furthermore, 76% of them indicated that they would strongly recommend this payment method to their friends.

In Japan, the Mitsui Fudosan Group has introduced a new brand of hotels that promises a seamless guest experience at every stay. At "sequence" hotels – a guest's face is all they need to check in, make payments, enjoy all the facilities, and even unlock their room doors.
The future of an integrated biometrics experience
Nanki Shirahama is a resort town on the south coast of Japan's Wakayama prefecture which launched the "Only Here" Experience in 2019. This is an IoT hospitality trial that allows tourists registered on NEC's platform to use face recognition for everything during their vacation.

Tourists in this coastal tourist town can now use face recognition for a range of activities such as checking their baggage arrival time and receiving a personalized welcome at the airport. They enjoy touchless check-ins and room doors at their hotel, take buses without manual payments, pamper themselves at spas, skip the queues at theme parks, and even pay for their meals using face recognition.

Soon, participating merchants will also offer special birthday offers and personalized recommendations. Additionally, restaurants can be notified of their guests' food allergies the moment they step in. This fully-integrated tourist experience is all about making everything seamless and hassle-free for visitors.

When the world opens up to the use of a single biometrics access management platform, this fully-integrated experience can indeed become a global revolution.

Watch the video to explore
True or False? Top Biometrics Myths Busted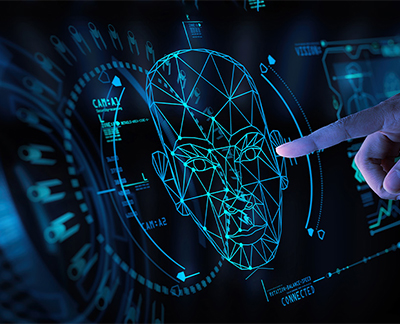 NEC Presents A Vision Of The Future