Regional Revitalization through Facial Recognition
Leading-edge Solutions Combining IT and Tourism Promoted in Nanki Shirahama
Tourism is the key to achieving regional revitalization, but partly due to the impact of COVID-19, tourism activity has been sluggish. In the midst of this, there is a trend where digital technology is being utilized to ensure security and safety and create a new attractiveness of tourism. NEC, too, launched the concept brand "NEC I: Delight" using biometrics at its core, and has been actively driving tourism promotion projects. There are already several cases in Japan showing successful results. Among them, and with a focus on Nanki Shirahama – a region that continues to pursue advanced initiatives – as a showcase, we interviewed persons involved.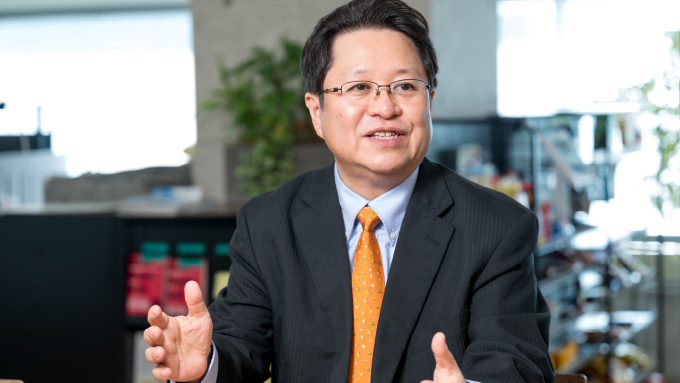 Aiming to realize new tourism tailored to the needs of every single person
Hearing that facial recognition will lead to the promotion of tourism, some people may be puzzled by the unexpectedness of this idea. Or some may think there would be a limit to attracting tourists with the novelty of advanced technology alone. However, this measure looks a little further ahead. The keyword is "personalization."
"The needs and trends of tourism are undergoing dramatic changes. We are no longer in an era where people are satisfied with visiting sightseeing spots on a large group tour, like in the old days. Nowadays, each person freely enjoys private travel, which has become the tourism mainstream, and so it is important to understand how information suited to personal preferences can be provided," says Hashimoto, a Senior Vice President of NEC. Hashimoto launched "NEC I:Delight," a concept brand that integrates multiple services with biometrics at the core, and has created new experiences for customers that contribute to the tourism business.
"At travel destinations, people want to have their own unique and special experiences while ensuring their safety and security. For these new needs, there is a limit if individuals try to gather information alone. What ideas do they have, and what experiences do they want? Collecting such a deep level of information is quite difficult even on the Internet. It might perhaps be difficult for a person to even put them into words on their own. It is important how service providers present sightseeing plans tailored for each person and raise the awareness of potential users. Recently, new trends have also emerged, such as workation and stay-type tourism. In a long-term stay, more in-depth tourist experiences will be required beyond the stereotypical sightseeing spots. This is an area that cannot be fully covered by conventional techniques like direct mail. It is utterly impossible to access these preferences only with marketing techniques based on attributes such as target age, address, and life stage."
In order to keep understanding preferences, it is vital to identify the same person from among a large amount of information. Across various activities and data types, such as traveling, eating, and purchasing, each conducted via different business operators, there is something consistent, like passing a skewer through it. That is "ID" and is really important. Utilizing biometrics as this ID, NEC is exploring new possibilities. "We will understand each individual, provide only the value they really want, and give them joy. This is exactly the concept of NEC I:Delight," Hashimoto says emphatically.

Of course, the convenience of biometrics itself is also very attractive. In collaboration with NEC, JAL has been among the first to incorporate facial recognition into services. Mr. Shibano of JAL explains:
"On international flights, passenger faces are checked against their passports, so I have been thinking for some time that airline companies and facial recognition are well matched. In air travel scenarios, passengers often have their hands full with baggage, and it is very annoying to take out their tickets multiple times. In the case of facial recognition, passengers can use our services smoothly. Accordingly, in 2020, we adopted a facial recognition payment system at Haneda Airport in cooperation with NEC. We are now working on a variety of plans, including linking with proof of a negative PCR test."
Smooth and rich travel experience tailored for each individual, based on facial recognition. Airlines are the starting point of that journey, and as a "sacred ground" for these most-advanced tourism measures, Nanki Shirahama in Wakayama Prefecture is now increasing its presence. NEC and various business operators in this region are working together focusing on facial recognition and carrying out cutting-edge demonstration experiments.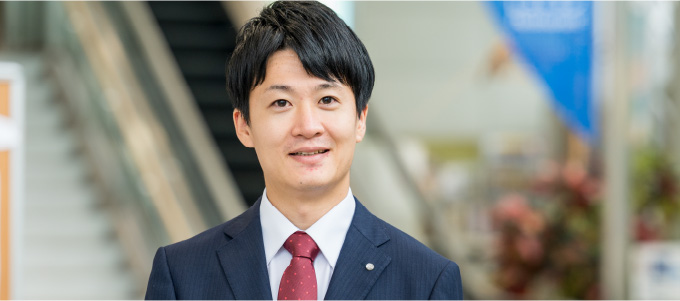 Region-wide facial recognition ID to make it easier to travel around and increase consumption unit prices
Nanki Shirahama is located in the southern part of Wakayama Prefecture. The name Shirahama literally means white beach, and the place is a resort with many fascinating tourist attractions, including the beach covered by beautiful white sand (as the name suggests), hot springs that date back to the Asuka period in the 5th and 6th centuries, and "Adventure World," a theme park home to seven pandas. It is about a one hour flight from Haneda Airport in Tokyo. Tourism has long accounted for a high proportion of industry in this region, which is visited by 3.5 million tourists annually, while the local population is only around 20,000.
In the region, Nanki Shirahama Airport is driving forward the initiative aimed at being a "sacred ground for Internet of Things (IoT)." With its privatization in 2019, the airport has strived to revitalize the economy as the gateway to the region. It is a business operator that selects private-sector activities to start fast-paced local revitalization measures and energetically promotes these activities. Mr. Morishige of Nanki-Shirahama Airport, Inc. says:
"Airports are just a transit point to the region. Increasing satisfaction throughout the region will surely result in increased airport users, so in collaboration with NEC, we have been actively working on cutting-edge initiatives focusing on facial recognition, which started in January 2019."
A variety of services have already been introduced within the airport in concert with JAL. One of these is the waiting time display until baggage pickup. When a user turns their face toward the signage installed in the baggage claim area, it displays how many minutes it will be until their baggage arrives. Not only is this service convenient, but it is also expected to be effective in reducing time spent standing around and crowding. In addition, at the arrival lobby, if you turn your face toward the signage, you will be greeted with a welcome message. Once you get off at Nanki Shirahama Airport, you can make payments at all the shops and restaurants in the airport and at local companies that support the initiative, all with the same facial recognition system. Mr. Morishige continues explaining:
"Facial recognition itself is currently being introduced at various facilities, but it is a rare case where a whole region is committed to promoting the system across multiple business operators. We hope that incorporating omotenashi (hospitality) served with "face pass" into a series of travel events, such as accommodation, transport, eating and drinking, and experiences will make it easier to travel around and increase the consumption unit prices.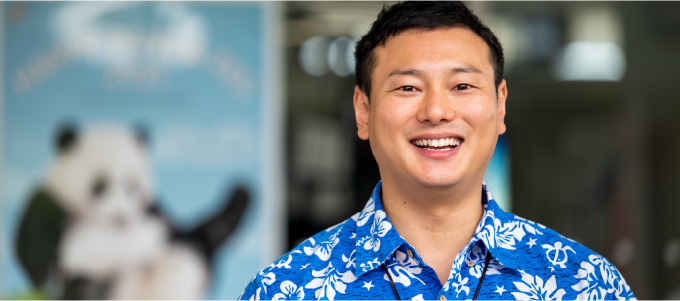 Facial recognition improves the quality of omotenashi
After about three years of demonstration, effectiveness has been seen in an unexpected area. Due to the impact of COVID-19, the effect on the increase in tourists still cannot be accurately measured; however, on-site inspection visits by local governments and media interviews have increased, resulting in a rise in weekday travelers, which had long been a regional issue. Especially, the hotel occupancy rate on weekdays is said to be growing.
Shirahama Key Terrace Hotel Seamore (hereinafter, Seamore), together with Nanki Shirahama Airport, has been committed to revitalizing the entire region since the beginning of the initiative in 2019. Hotel Seamore has installed a facial recognition locking system in four guest rooms. It is possible to open and close the room door without the key. A facial recognition payment system has also been introduced in hotel facilities such as the bakery and restaurants.
"Thanks to the systems, we have more overnight guests for business trips, including on-site inspections. We have also received comments from guests saying the systems are convenient. Just recently, one of our guests said to us regarding their experience: 'When I went to the hotel's bathing facilities, I felt thirsty, but I had left my wallet in the room. However, I could buy a drink without any problem thanks to facial recognition'," says Ms. Kawata of Hotel Seamore.
"Compared to three years ago when it was first introduced, I feel the service quality has been enhanced. At first, the facial recognition camera in front of the door was exposed, but NEC considered the appearance, and a cover that matches the hotel's atmosphere is now attached. We believe this has improved the quality of our omotenashi (hospitality) for our guests.
We are currently thinking about introducing a facial recognition payment system until checkout. At present, during checkout time, our staff are tied up with payment adjustments, but if we can automate this task with the facial recognition payment system, we will be able to carry guests' baggage and recommend the best sightseeing spots; in this way, we can offer better services."
The smoothness and convenience of facial recognition seem to help steadily improve the services offered.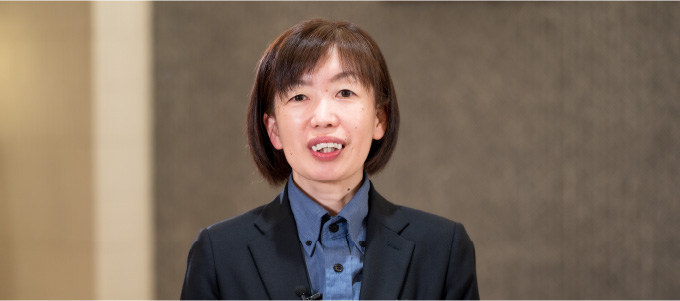 Data utilization to respond to the background and feelings of each customer
Personalized services leveraging data are also being examined. The theme park Nanki Shirahama "Adventure World," which integrates a zoo, aquarium, and amusement park, has adopted the facial recognition payment system for the purchase of admission tickets. Visitors who have made payments with facial recognition can enter the park smoothly through the dedicated gate. The park expects further enhancement in the future. Mr. Nagai of Adventure World talks about the outlook:
"For example, if we understand a visitor's favorite animal, we can give a particularly detailed explanation of the animal. If we find visitors have come for a birthday celebration, we might be able to arrange a surprise event in the restaurant. We hope to realize services that give higher added value by utilizing the information provided by visitors with their permission."
High value-added services mean personalized omotenashi (hospitality). Mr. Nagai stresses that the park wants to offer personalized services tailored for each visitor through facial recognition.
"I think traveling is not always easy to do. Some people come here for fun once a year, and some families visit for the first time since their child was born. I am sure that each of the park's visitors must have their precious feelings and background. We want to use the data obtained through facial recognition for omotenashi that responds to these feelings."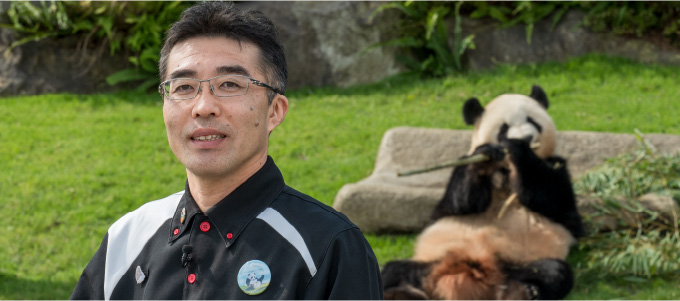 Digitized coupons to measure the effectiveness across the region
In November 2021, an initiative was started to improve excursions within the region. The concept of this initiative is to digitize the "Town Walking Map with Nanki Shirahama Coupons" previously issued by the Nanki Shirahama Tourism Association, and link it with the facial recognition system. Mr. Fujita, President of the Nanki Shirahama Tourism Association, talks about the aims:
"Through digitization and linking with facial recognition ID, it will be possible to accumulate data about where customers go, what they are interested in, and how much they have spent. In the past, it would have been necessary to manually conduct questionnaire surveys to find out their destinations, the amount they spent, and what they bought, but now all such information is automatically stored in a database. Of course, it is a prerequisite that the data be handled strictly as personal information. On this basis, if even one-third of the 3.5 million annual visitors could cooperate in the facial recognition system, this will create invaluable data for us as a tourist resort. We think it will be possible to more efficiently implement tourism measures according to customer needs and select promotion targets and methods."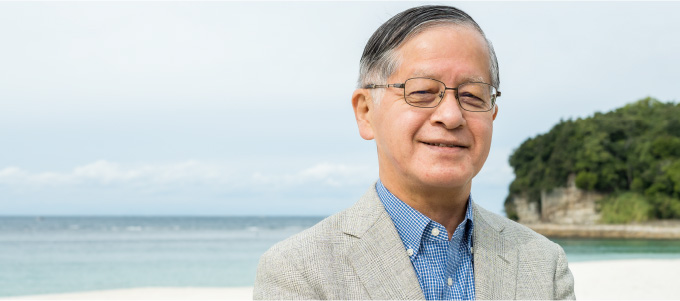 With these coupons, the NEC I:Delight vision, which has been worked on in Nanki-Shirahama for the past three years, will finally bear fruit, and the realities of the project that involves local business operators will come to the fore. Through facial recognition that enables each user in the data to be linked, NEC I:Delight creates a richer relationship between the service providers and tourists, and realizes a smoother and more creative travel experience. Digitized coupons will also allow quantitative effect measurement regarding the improvement of excursions and the consumption amount. Masuda, who is responsible for the Nanki Shirahama region in NEC, explains further prospects.
"As the data is accumulated, we will be able to see the path that people who received this service might wish to take the next time they want this kind of service. Moreover, by combining information such as user preferences, weather forecasts, and the congestion data of each facility, we will be able to deliver information that users want with a high degree of accuracy. We are thinking of developing such push technology measures by linking with mobile communication tools such as LINE."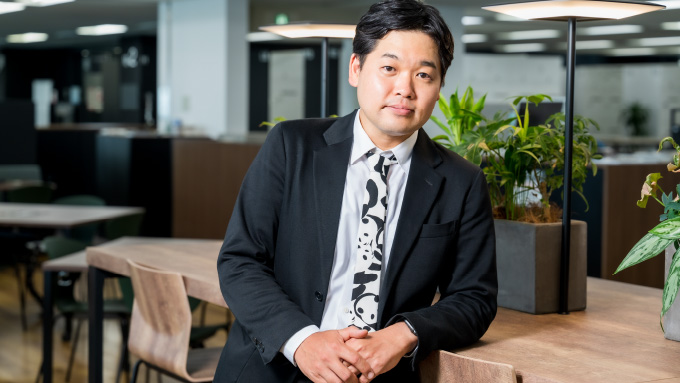 Nanki Shirahama is not a top-down demonstration experiment implemented by NEC. The local airport, hotels, theme park, shops, and the tourism association, are all taking the intitiative in working together to enliven the region. We could say that it is this desire that is sustains this demonstration. Hashimoto of NEC also says:
"In my view, it would not be possible to maintain a viable tourist destination if local life did not improve at the same time as promoting tourism. I wish for Nanki Shirahama to become a resort town that is convenient not only for tourists but also for local residents. To this end, we would also like to use the power of IT and networks."
2020 to 2021 has been a tough period for tourism. In the future, what measures will be taken when the COVID-19 situation settles down and tourism is resumed? Nanki Shirahama will probably be the key to predicting the future of tourism.