sequence
Connecting comfort and experiences seamlessly in the hospitality sector
Enabling A New "sequence" Experience
NEC and Mitsui Fudosan Hotel Management partner to bring Smart Hospitality to "sequence" Hotels.
As the COVID-19 pandemic continues to rage on, our way of life has forever been upended, a change that is best known as the "new normal". Individuals and businesses alike have seen the impact of this "new normal", from behaviors such as the donning of masks and working from home becoming commonplace.
For many companies, this new normal exposed the need to undergo digital transformations in areas such as e-commerce and cloud services or risk being left behind culled from society. These transformations would enable the creation of new value for consumers and allow companies to stand out from their competition. One such example would be Mitsui Fudosan Hotel Management, which created a next-generation lifestyle hotel experience with the adoption of new technology.
Redefining the "Hotel"
Mitsui Fudosan Hotel Management had a vision to change the way travelers looked at their hotel. With two renowned hotel chains in their portfolio – Mitsui Garden Hotels and The Celestin Hotels – their third hotel brand, "sequence", sought to redefine the traditional hotel experience, designed for the modern individual.
Mr. Shuichi Hasebe, General Manager, "sequence" Miyashita Park, explains, "Currently, smartphones are at the center of information. The amount of time spent on video sites and apps are increasing, and individuals not only want to receive information but also disseminate it and share their experiences with others. For these individuals, their idea of fun when they travel and the experience they have in a hotel should be different."
At its core, "sequence's" goal is to create a new value proposition for the modern traveler without compromising on safety during the COVID-19 pandemic.
Creating A New Hotel Experience
Designed on the three main concepts "SMART – a time of thoughtfulness and enrichment", "OPEN - a space open to anyone" and "CULTURE – the experience of city culture", "sequence's" philosophy of delivering "heartfelt connections" means the hotel is not simply just a place to stay, but a hotel that people will spend free time.
Equipped with high-speed Wi-Fi connectivity and flexible check-in and check-out times, "sequence" features a wide array of facilities that enable new experiences that are easy to share with others. It is how "sequence" got its name; a place to enjoy a series of spaces, experiences and time continuously.
A key proponent of "sequence's" goals is the use of NEC's world-renowned facial recognition system to create a seamless travel experience. Guests can register their face in advance through their smartphone and enjoy contactless hospitality through self-check-in and self-check-out. At "sequence" KYOTO GOJO and "sequence" SUIDOBASHI, a guest's face is also used to unlock individual rooms and hotel facilities.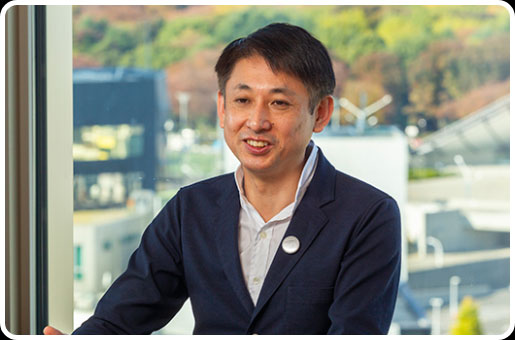 With its speed and ease-of-use, face recognition creates a unique experience for guests. Mr. Hasebe says, "When guests come to the hotel front counter casually, all check-in information will come out instantly. It seems that many people feel that it is so convenient. Moreover, by streamlining the check-in and check-out process, visitors can also enjoy their time in a hotel without caring about carrying their keys, allowing them to experience a stress-free hotel stay."
At the core of this face recognition technology is NEC's portfolio of biometric identification technologies which has the world's No. 1 certification accuracy. Security is also a key factor in its design, with facial information not saved or used for verification without a guest's consent.
Beyond having industry-leading facilities and technology, "sequence" also seeks to be a lifestyle hotel that integrates into the community. For instance, "sequence" MIYASHITA PARK connects seamlessly to the newly redeveloped Shibuya Ward Miyashita Park and can be accessed directly from the park and adjacent shopping malls. It also features a lobby lounge café that can be used by non-guests, and at the front desk and check-in counter, hotel staff are dressed in outfits in collaboration with popular apparel brands to support a connection between guest and staff.
As Mr. Hasebe explains, "The courteous hospitality practiced by traditional hotels is also a great tradition and culture, but at "sequence", we pursue other values. Instead of being a concierge, if you feel that you are in trouble, we will speak to you at the right time. In doing so, we make sure that the staff speaks with the same perspective as much as possible, politely and friendly tailored to the guests."
Staying Safe in A Pandemic and Improving Efficiency
With contactless check-in and check-out and keyless entry, unnecessary interactions between staff and guests are reduced, decreasing the potential spread of COVID-19, realizing their key concept "SMART". The lack of physical keys also reduces vectors through which the disease can be spread. Mr. Hasebe says, "Being able to perform non-face-to-face procedures had led to a sense of security for both customers and staff."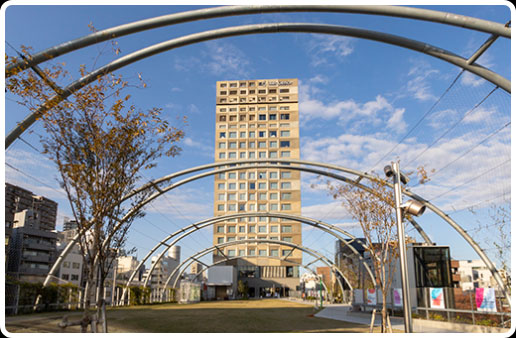 Improving operating effectiveness through face recognition has also solved the problem of labor shortages that have been plaguing the hotel industry for many years, freeing staff to spend time planning and implementing events and services that are difficult to do in convention hotels.
Creating New Value in the Community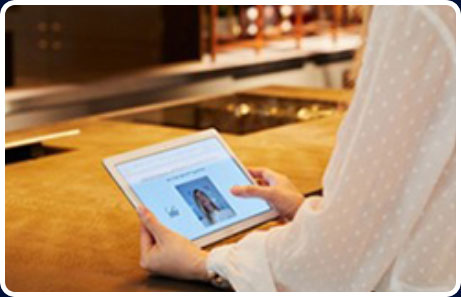 The Future of Hospitality, Today
"sequence" is built on the back of innovative challenges, to create value or collaborations with other industrial companies like never before. Mr. Hasebe says, "There won't be one answer as to what the hotel experience should look like in the future. I'd like to move forward without being bound by conventional common sense and normality. Thus, it's necessary to cooperate with technology companies like NEC to achieve these goals."
A New "sequence" Experience