Displaying present location in the site.
Information Security Report
In recent years, Digital Transformation (DX) has brought about new business models and schemes. While the progress of the "work style reform" has enabled people to work in diverse ways, a number of security issues have arisen from it.

In these social circumstances, NEC is shifting to a security platform based on the concept of zero trust that provides protection while assuming that no access is granted without verification. We are driving cybersecurity measures in line with Version 2.0 of the "Cybersecurity Management Guidelines" established by Japan's Ministry of Economy, Trade and Industry (METI). These measures include addressing increasingly sophisticated cyberattacks, providing highly secure products, systems and services based on the Security by Design (SBD) concept, and promoting information security efforts for the entire supply chain. By doing so, we aim to continue to be a trusted company.

This report outlines the NEC Group's information security activities related to the ICT business. We hope that you read this report and find it informative.
Information Security Report 2021
NEC's Approach to Information Security
On the Publication of "Information Security Report 2021"
NEC's Information Security Report
Information Security Promotion Framework
Information Security Governance
Information Security Management
Information Security Infrastructure
Information Security Personnel
Measures Against Cyberattacks
Information Security in Cooperation with Business Partners
Providing Secure Products, Systems, and Services
Leading Edge of NEC's Information Security
Development and Global Deployment of a Zero Trust Security Platform
NEC's Cybersecurity Strategy
Cases of R&D of the Leading-edge Cybersecurity Technology
Third-party Evaluations and Certifications
NEC Group Profile
Information Security Report 2020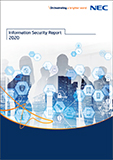 Information Security Report 2018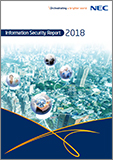 Information Security Report 2017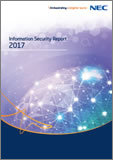 Information Security Report 2016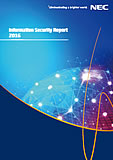 Information Security Report 2014