Governance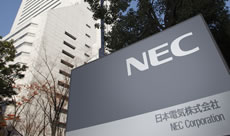 In recognition of the fact that reliable corporate governance is essential to the continuous creation of social value and the maximization of corporate value, NEC is committed to strengthening its corporate governance practices through:
Assurance of transparent and sound management;
Realization of prompt decision making and business execution;
Clarification of accountability; and
Timely, appropriate and fair disclosure of information.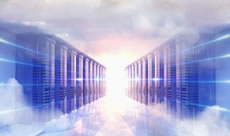 NEC is promoting the following efforts as part of risk management.
Compliance and Risk Management
At NEC we consider "compliance" to not only mean compliance with the law, but also in the wide sense to include compliance with socially accepted norms and common sense. Likewise, our "risk management" activities include those for properly understanding risks, including compliance violations that have an impact on the company's business, and for taking preventive measures efficiently and effectively. NEC recognizes compliance and risk management as important issues that relate to the very existence of a company, and continues to promote company-wide efforts that include top management.
Basic Approach on Tax Matters
NEC stipulates in its Group Code of Conduct that:
We will comply with all applicable laws, rules, regulations, and in-house regulations, including this Code, in every aspect of our corporate activities at all times. We will strive to ensure that all corporate activities are in compliance with normal business practices and social ethics.
We will accurately and fairly maintain all accounting and other records in accordance with applicable laws, rules, regulations, and in-house regulations, and properly execute our duties. We will not carry out any unlawful accounting transactions or actions that may cause losses to the NEC Group.
Likewise, we follow the above basic approach also in relation to tax matters and are striving to optimize them from a medium- to long-term perspective.
Fair Trade
NEC is actively involved in promoting fair trade by ensuring that it is in compliance with laws on competition and regulations relevant to anti-bribery by, for example, strengthening the system to comply with those laws and regulations. NEC always puts a premium on compliance and believes that doing so is of prime importance in this era of severe global competition. Preventing corruption such as bribery is one of the ten principles of the UN Global Compact and is an area of common concern worldwide. NEC is also actively involved in preventing corruption.
Business Continuity
For many years NEC has been involved in the construction of social infrastructure through information and communications technologies. Social infrastructures, such as communication networks and core systems for traffic, defense, and financial services, should be restored quickly in the event of an emergency or disaster.
To enable prompt restoration of social infrastructures and core systems in the event of disasters, the NEC Group as a whole has formulated Business Continuity Plans (BCPs) and actively and systematically conducts Business Continuity Management (BCM) to maintain and improve BCPs.
Information Security
The NEC Group positions information security as an important management activity and pursues its activities so that everybody can use information and communications technologies with a sense of security, leading to the creation of a prosperous society.
Personal Information Protection
Personal information refers to personally identifiable information, which includes numbers and other simple identifiers. Recognizing that appropriately protecting personal numbers and other personal information is one of our social responsibilities. NEC has formulated its own NEC Privacy Policy, which it implements and continues to uphold. Other than protecting personal information as dictated by relevant laws and regulations, we also ensure protection of privacy-related information in conducting our business activities.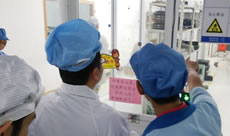 As supply chains expand globally, corporations are required to give full attention not only to such things as quality, delivery deadlines and cost but also the environment, human rights, labor practices and so on throughout the supply-chain including the own company. To this end, it is imperative that they not only enforce total risk management and compliance but also continuously and responsibly act so as to be worthy of the trust given by society.
In response to these societal requests, NEC is determined to continue implementing a better supply chain by collaborating with its suppliers and learning together about the critical issues facing the world and the influence and impact that NEC may have.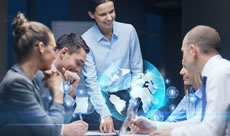 NEC believes that innovation is the key to continuing to provide social value. Under the direction of its Chief Technology Officer (CTO), the company is formulating a technology strategy to ensure further growth.
The pillars of this strategy rest on a concentrated investment in those technology areas that are NEC's strengths as well as aggressive use of open innovation. In fiscal 2017, NEC made a concentrated investment in data science, an NEC strong point, and launched "NEC the WISE," NEC's first technology brand.
NEC is also creating innovation valuable to customers and society by moving forward with co-creation with customers by employing social value design. (Social value design is an approach that creates value from the social point of view).