CONNEXIVE cloud service
M2M service platform in the cloud enables customers to build M2M services quickly and economically to suit their business category and scale.
Systems are efficiently developed
In offering the M2M service, large-scale system establishment and operation often requires handling massive amounts of data obtained from decentralized sensors (devices). Thus, the system needs huge investment, so only some major companies in specific fields have been able to introduce the M2M service so far.


NEC developed a common M2M service platform available for various business categories to meet this challenge. NEC CONNEXIVE cloud service enables customers to deploy M2M services rapidly and inexpensively.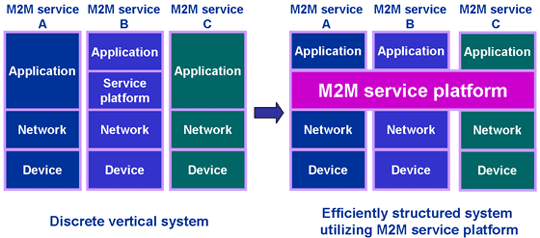 Provide M2M basic functionality and various interfaces
The M2M service platform provides basic functionality required to deploy M2M services such as authentication and control of various pieces of equipment (devices), data collection and storage, and security functionality.

M2M service platform supports international standards; e.g. Open Mobile Alliance (OMA) and Broadband Forum (BBF), so various devices can be easily connected to the platform.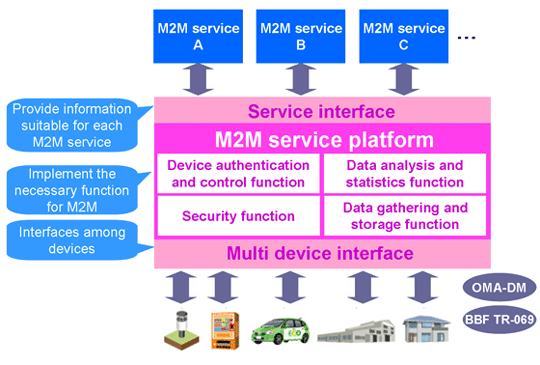 Improve quality and productivity with coding-free configuration settings
Since system behavior, like batch processing, can be defined using configuration settings (coding-free), customers can deploy a high-quality system promptly and launch M2M service quickly onto the market.