The taste of life created by brewers and AI — AI × Craftbeer


AI × Craftbeer encouraging intergenerational communication
AI × Craftbeer has been produced through collaboration between the craft beer manufacturer, COEDO BREWERY and NEC by using the cutting-edge technology lineup, NEC the WISE, for the purpose of assisting in communication across generations from their 20s to 50s. NEC the WISE analyzed images and text from magazines published by Shogakukan for the past 40 years, and converted the characteristics of people in their 20s to 50s to colors, fragrances, and flavors unique to each generation as indexes. Then the master craft beer brewers at COEDO BREWERY created fine craft beers based on those indexes.
* So-called craft beer includes not only beer but also low-malt beer (happoshu) in the perspective of tax category of Japanese Liquor Tax Law, and there are such two types also for AI × Craftbeer.
How AI × Craftbeer was created
There are three steps for enjoying craft beer: seeing the color, smelling the aroma, and lastly, appreciating the taste. The analysis of the articles of the magazines published by Shogakukan derives the life path of each generation from the time when they were in their 20s to the present, and applies it to each of those three steps in order to represent the changes in life. For example, "AI × Craftbeer — 40s YELLOW" portrays the people currently in their 40s. For them, colors are derived from the color shades of fashions in the magazines which they read when in their 20s, scents are derived from the words frequently used in the magazines they read when in their 30s, and taste is derived from the fashion preference of the magazines they are now reading in their 40s.
Analysis example of "AI × Craftbeer — 40's YELLOW"
First, fashion images were extracted from the magazines they had read when in their 20s. Then AI (Generative Adversarial Networks, or GANs) that learned those fashion images generated large-volume images of clothing, with the trending color selected. Lastly, the brewers at COEDO BREWERY produced beer expressing such trending color as a liquid color.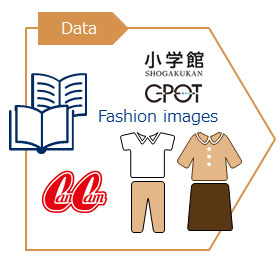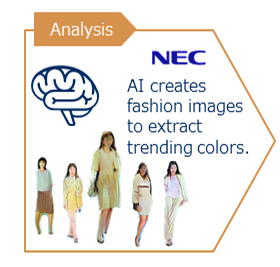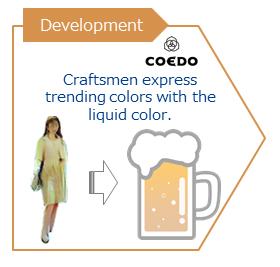 Firstly, texts were extracted from the magazines they had read when in their 30s. Secondly AI (Word Embedding, which is a vector representation of word meanings) learned the semantic information of a large volume of words and then converted magazine texts to aroma indices such as fruity, caramel, phenol, malty, and alcohol. Based on these indices, the brewers at COED BREWERY expressed the scent.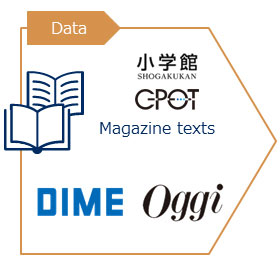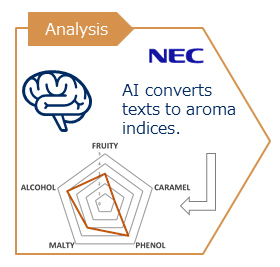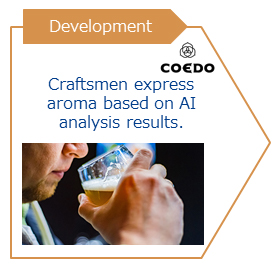 Fashion images were extracted from the current magazines targeted for people in their 40s. Next, AI, trained by fashion preference data provided by fashion magazine editors of Shogakukan, converted the fashion preference to taste indices such as sweet, bitter, sour, and dry. Based on these indices, the artisans at COEDO BREWERY then expressed the taste.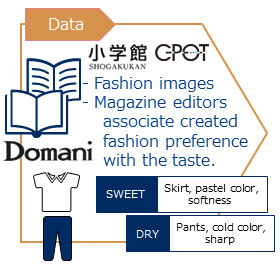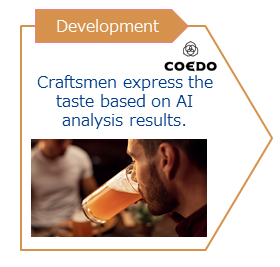 Bringing things into society using AI which had been thought difficult or impossible
— development cases of the AI musical instruments, and craft beer —
The developers of both AI × Craftbeer and the AI musical instrument, "ANDCHESTRA", which enables anyone to play music, together with NEC's data scientists had a talk session at NEC iEXPO Digital 2020 held on July 17, 2020 (Video: 49 minutes)
These series have been on sale from July 15, 2020 in the COED BREWERY Online Shop. (* Now sold out)
AI × Craftbeer — 20's PINK (low-malt beer) represents people in their 20s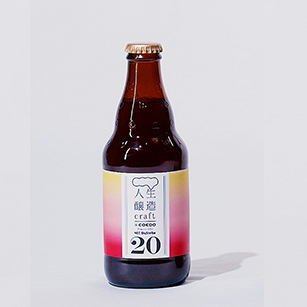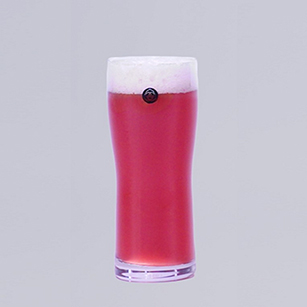 The digital native generation grew up surrounded by SNS.
This herbal ale brewed for those in their 20s is characterized by citrus aromas from American hops, acidity and a pale pink color from hibiscus. The beverage with restrained bitterness and low alcohol content can be enjoyed casually by anyone.
This front line generation's sensitivity may be a little sweet and sour.
AI × Craftbeer — 30's BLUE (low-malt beer) represents people in their 30s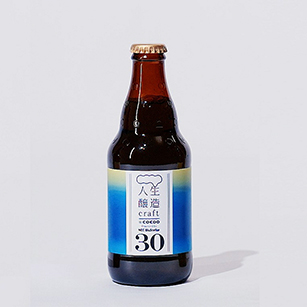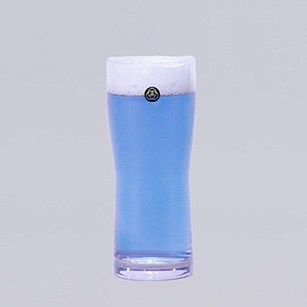 Millennial generation, born in the "transition" era from 1980s (Showa period) to 1990s (Heisei period), has sense of values different from those of older generations.
Brewed for those in their 30s, this fruit ale has sweet-smelling, slightly blue coconut and tropical hop aromas. Its pleasant acidity from lemon peel and hop bitterness are well-balanced.
These harmonies lead us to the world the millennial generation holds.
AI × Craftbeer — 40's YELLOW (beer) represents people in their 40s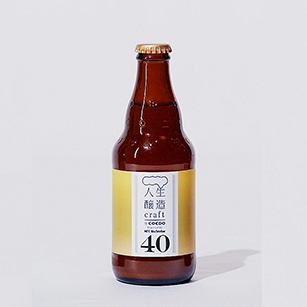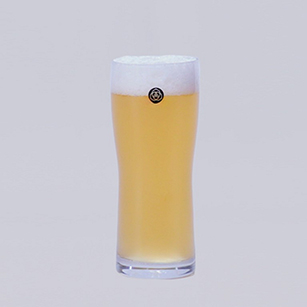 The second baby boomer generation is also called the generation of the "employment ice age" (economic stagnation at the turn of the century), which is later referred to as the lost decade.
Brewed for those in their 40s, this Crystal Weizen is a well-balanced unity of complex aromas interwoven with ester and phenol derived from yeast, which reminds us of the scent of banana. By eliminating yeast from Weizen, which is mostly drunk unfiltered, a light-bodied beer with a clean taste can be enjoyed.
The depth of this craft beer is the fruit of the survival of this generation through the struggling times.
AI × Craftbeer — 50's RED (low-malt beer) — represents people in their 50s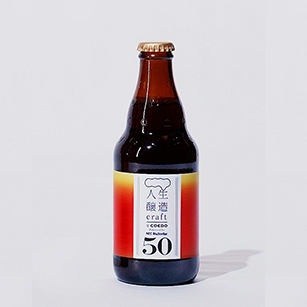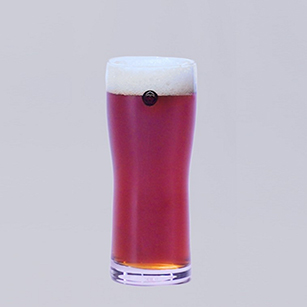 So-called "bubble" generation experienced the late-1980s economic boom ("bubble economy") full of energy and excitement across Japan.
This original ale brewed for people in their 50s balances between the blend of specialty malts and a high alcohol content, giving it just the right amount of body and a refreshing mouthfeel with a mellow aftertaste to enjoy at the same time.
In the end, the glossy color and the glamorous fragrance go well with this generation.