NEC is challenging to develop the vaccine utilizing our cutting-edge AI technology, which is combined with biomedical science and our ICT expertise, targeting the realization of personalized cancer immunotherapy.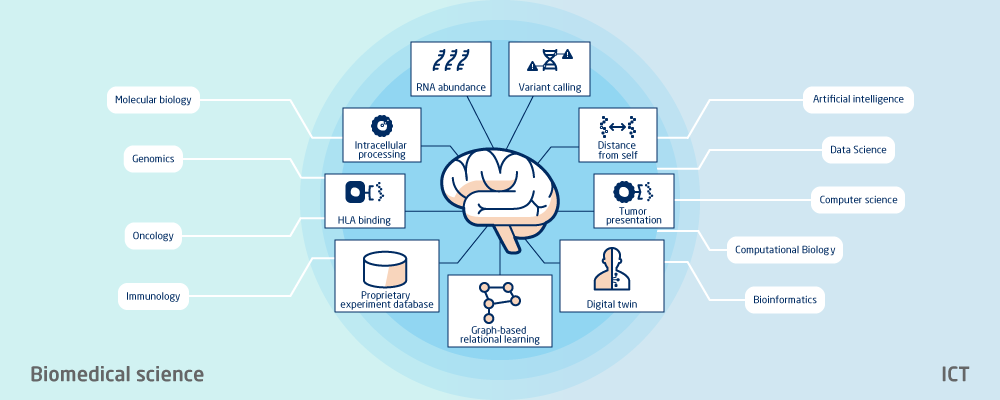 Graph-based Relational Learning
A breakthrough technology that enables to highly accurate learning by using the knowledge graph in learning data including defects, which is not rare in the biotechnology field. Applicable in various area.
Learn more
Digital Twin
A technology that reproduces real world data on computers. In order to design a vaccine for infectious diseases that can be effective regardless of race, it is used to select the optimal component in consideration of the frequency of a gene in the world population.
Use case
Our way for therapeutic vaccines provision
In addition to our vaccine design technology, NEC is conducting a wide range of research and development including networks and cyber security required for the manufacture and delivery of personalized vaccines.